Call Now to Set Up Tutoring:
(404) 704-6763
Private In-Home and Online Summer Tutoring in Sugar Hill, GA
Receive personally tailored Summer lessons from exceptional tutors in a one-on-one setting. We help you connect with in-home and online tutoring that offers flexible scheduling and your choice of locations.
Recent Tutoring Session Reviews
"Finally finished the student's World History review! We will continue tutoring next semester. He seems as well prepared for the final as he can get, so I think he will be able to pass the class. He is learning a lot. He is an interesting kid who needs to be engaged with his schoolwork."
"Did a basic, "how good are you at adding, subtracting, multiplication and division" session. I just plan on drilling tables and doing games with the kids to help them with their tables. The student has just never had someone work with her on multiplication tables before."
"Magnetic fields and forces, motion of a charged particle in a uniform B-field and basic applications, magnetic force acting on a current-carrying conductor, torque on a current loop in a uniform B-field, the Hall Effect, the Biot-Savart Law, magnetic force between two parallel conductors, Ampere's Law, B-fields of solenoids, types of magnetism in matter."
"Conversation openers (oral and written), regular verb conjugations, and intro to -re verbs. We will finalize -er verbs and start using my level 1 adult primer next session."
"The student and I did work on simplifying complex expressions that involve square and cube roots and imaginary numbers. The homework also covered solving equations involving the same mathematical techniques."
"The students and I had a great first session. We worked together on the basics of SAT math, including useful testing strategies and different approaches to solving problems (e.g. algebra, backsolving, picking numbers, etc.). I'll look forward to meeting with them both in the future!"
"During today's session, we worked on revising the student's paper for English class. We discussed the merits of the thesis, and I worked on clarifying some of the points he was trying to make. Overall, it was a strong effort, and I am pleased with the steady improvements I've seen in his writing, as well as in his willingness to tackle his work."
"We continued with our lesson on transportation. After about 10 minutes warm up, we read a list of vocabulary related to the topic. We used several of the words and phrases to discuss our preferences, likes, dislikes etc... We ended by doing an activity consisting of completing dialogue using words and phrases of the vocabulary list."
"The student and I worked more on the alphabet and numbers with the following: writing and identification of letters, counting, adding, and subtracting numbers, matching large and small caps letters, etc. She showed that she knows almost all of her upper case letters which was great!"
"The student is in his last unit and got an 84% on the first quiz, which tested points of concurrency and the special segments that form them. This section will be on finding the area of regular polygons, such as equilateral triangles, hexagons, etc. He is at a good level so far, but has a test Thursday, so I will come a day early and make sure he is on track. The only other test will be the final next week."
"The student says the test is not as difficult as the homework problems have been, which is great. She asks oblique questions, sometimes about homework problems that resemble test questions. Once we covered everything she wanted on the test, we progressed through the homework problems she couldn't figure out on her own."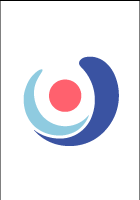 "The student and I spent the majority of the time on science today, and also did some English and math practice. We decided to continue to focus on science as that is her biggest challenge. She did a great job at asking questions."
Nearby Cities:
Alpharetta Tutoring
,
Johns Creek Tutoring
,
Duluth Tutoring
,
Marietta Tutoring
,
Dunwoody Tutoring
,
Norcross Tutoring
,
Sandy Springs Tutoring
,
Decatur Tutoring
,
Roswell Tutoring
,
Lawrenceville Tutoring
,
Athens Tutoring
,
Atlanta Tutoring
,
Smyrna Tutoring
,
East Point Tutoring
,
Gainesville Tutoring
Call us today to connect with a top
Summer tutor in Sugar Hill, GA
(404) 704-6763