Call Now to Set Up Tutoring:
(404) 704-6763
Private In-Home and Online Phonics Tutoring in Sugar Hill, GA
Receive personally tailored Phonics lessons from exceptional tutors in a one-on-one setting. We help you connect with in-home and online tutoring that offers flexible scheduling and your choice of locations.
Recent Tutoring Session Reviews
"The student brought a very strong draft of her essay that we discussed and tightened up for clarity and grammar. That essay is now complete! We then went over her shorter statement which was very nearly complete. We edited and adjusted, so it is now complete as well! We will have one more meeting to work on the remaining statement. At that point, we will not meet again until she begins working through the online applications as there may be additional short answer questions there."
"The student prepared drafts of her two college essays for today's session. We spent the majority of the time polishing those, and we also finalized her other essay and did some brainstorming for her remaining college essays. For next week she is drafting two of the three remaining college essays and doing a bit of research for the third which asks her to pick specific campus elements that inspired her in her college search."
"This was my fifth session tutoring him. We continued to work on this common app essay for college, which is now close to complete. Since our last meeting, he has made great strides in articulating his ideas and providing strong examples to back up assertions. Today, we spent a good part of the lesson rounding out the last paragraph of the essay. For next time, I asked him to finish up the essay so that we could finalize it. He and I also agreed to work on his supplemental essays."
"The student and I continued to edit his essays. We reduced the 750 word essay to 446 words, but he still has more work in the terms of personalizing the essay to discuss himself, and not his father or grandfather. He also has to determine his major in order for us to develop how he would be of benefit to his university of choice."
"The student and I worked on improving her essays for college admissions and we candidly discussed the college admissions process. We covered her long essay for her college application. She had a good foundation for what she wanted to convey to the admissions offices, however, the prose and organization would require multiple sessions to perfect. We reviewed issues relating to content, word choice, organization and form of the essay. The student also intends to use a shorter version of it for the common app. I did not have time to closely review the shorter version but recommended that she make changes based on the long essay which we went over together in detail. I marked up common app essays for other schools, but would have preferred to have more time to review these with the student. I am happy to assist the student with the next draft of her essays."
"Today, I helped the student continue working on the final project for sociology. I reviewed paper and corrected grammar, punctuation, word choice and sentence structure and checked citations for accuracy. We reviewed information for final exams on Wednesday and Friday."
"We worked on the student's draft of her college essay. She had drafted an introduction and conclusion. We talked for about 20 minutes about what she wanted her readers to get out of her essay and why she had chosen her topic. She wrote for about 45 minutes (total) in response to different questions I asked her based on our conversation. She drafted about 400 words of free-writing in response to my prompts, as well as one polished paragraph. We revised this paragraph. She didn't finish drafting her essay, but she produced about 550 more words to refine next time. We also spent about half an hour working on her short responses to questions from individual schools."
"The student is getting ready to apply to several colleges. We spent our session choosing prompts and outlining her approach to answering them. The two major topics she's planning to cover in her essays are her interest in engineering and her religious faith. She said she felt confident after our session of her ability to finish the essays to her satisfaction."
"Today, we continued to work on the student's application materials, focusing on his short, supplemental essays. Then, we worked on his resume, addressing how to organize the whole thing and what kind of bullet point comments to make for each accomplishment."
"The student and I compiled his list of potential college destinations in a spreadsheet with links to relevant resources and due dates. We created documents for each of the schools that required supplementary essays, and we outlined the essays for three of the colleges. He has homework that I emailed him, including working on the essays we outlined and the common application personal essay, and double checking the due dates (keeping in mind scholarship deadline requirements)."
"The student and I edited 2 of his college essays that he completed last week. We also formed ideas to incorporate his CV into his college essay, so that he may showcase his performance on his college applications. We are scheduled to meet next week, to do a second edit of his rough drafts. He is doing exceptionally well!"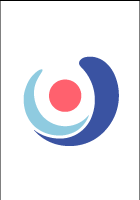 "The student and I talked about an essay he had to complete for an application to college. We put an outline together for him to work on later, and he seemed confident in his topic and plan. We also worked on two methods of solving systems of line equations. At the end of the session he seemed more comfortable with the material and successfully completed problems on his own."
Nearby Cities:
Alpharetta Phonics Tutoring
,
Johns Creek Phonics Tutoring
,
Duluth Phonics Tutoring
,
Marietta Phonics Tutoring
,
Dunwoody Phonics Tutoring
,
Norcross Phonics Tutoring
,
Sandy Springs Phonics Tutoring
,
Decatur Phonics Tutoring
,
Roswell Phonics Tutoring
,
Lawrenceville Phonics Tutoring
,
Athens Phonics Tutoring
,
Atlanta Phonics Tutoring
,
Smyrna Phonics Tutoring
,
East Point Phonics Tutoring
,
Gainesville Phonics Tutoring
Nearby Tutors:
Alpharetta Phonics Tutors
,
Johns Creek Phonics Tutors
,
Duluth Phonics Tutors
,
Marietta Phonics Tutors
,
Dunwoody Phonics Tutors
,
Norcross Phonics Tutors
,
Sandy Springs Phonics Tutors
,
Decatur Phonics Tutors
,
Roswell Phonics Tutors
,
Lawrenceville Phonics Tutors
,
Athens Phonics Tutors
,
Atlanta Phonics Tutors
,
Smyrna Phonics Tutors
,
East Point Phonics Tutors
,
Gainesville Phonics Tutors
Call us today to connect with a top
Phonics tutor in Sugar Hill, GA
(404) 704-6763