Call Now to Set Up Tutoring:
(404) 704-6763
Private In-Home and Online LSAT Tutoring in Sugar Hill, GA
Receive personally tailored LSAT lessons from exceptional tutors in a one-on-one setting. We help you connect with in-home and online tutoring that offers flexible scheduling and your choice of locations.
Recent Tutoring Session Reviews
"We worked on the student's homework for today and got him caught up on some other math homework that he needed to makeup from last week.  He focused really well and I think he felt really relieved to get it done quickly and efficiently before his football game."
"Today we almost finished up the practice test. Worked through the rest of the reading section, which he did well on and then did more of mathematical achievement. The student really enjoys math and is eager to learn new concepts."
"In today's session, the student and I continued reviewing the math section of her first practice ACT exam. We reviewed topics including ratios/percentages, exponents, inequalities, graphing, addressing logic problems, and trig.
Overall, she did well. It looks like a lot of this was review or a refresher for her on the math concepts.  She was able to get a lot of it once we reviewed. I wish her the best of luck on her ACT exam this Saturday."
"Went over "neighborhood" problems, both big picture and 3 different angles from which to approach to solve remaining information. Felt extremely confident on limits, so didn't touch those. Discussed teacher's new "weekly" quest and had her share my email with her math teacher to help provide further direction."
"We covered the basics of energy and work. The chapter was just started earlier that day, so nothing intensive was covered, but by the end of the session she was able to solve problems on her own and explain the concepts behind the solution - with only minimal mistakes."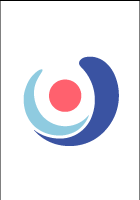 "The student and I had our last session today. We covered math concepts again. We also ran through the science and English sections one more time to practice the strategies we found that work for her. I wished her luck for her test next Saturday!"
"To begin, we reviewed the vocabulary words from last week. The student was able to remember all but 2 of the new words. Then, we worked on sight word flash cards. He read every card correctly the first try. After, he read an article on the Ravens football game and we both read from his novel."
"The students and I reviewed their current unit for their Spanish class. We started to go over their homework that is due, and then we commenced creating sentences to practice grammar, syntax, and verb tense. They practiced using correct spelling and articles where appropriate. Both were able to identify their problem areas and adjust their sentences accordingly. We will continue to build vocabulary and comprehension skills."
"Since the student hasn't been exposed to the exam much, I spent most of our first session introducing her to the test format and typical questions, and getting a sense of her comfort level with the material. We started by playing a shopping game to review percents, adding and subtracting decimals, and multiplying large numbers. Then, I taught her how to approach word problems by changing them into equations. Next, we read a reading comprehension passage and talked about main ideas, "except" questions, and the importance of reading efficiently. She is very strong in reading comprehension. We talked about fractions and mixed numbers, and finished with an overview of the essay portion of the exam. She is concerned about her timing, punctuation, and spelling abilities, so I'll work on vocabulary and grammar next session so she feels more comfortable."
"The student and I reviewed a couple of questions from his Calculus 2 homework involving exponential growth and decay models. Then, we reviewed a chemistry question about the average atomic mass of elements with several isotopes. Finally, we reviewed a few physics questions involving projectile motion, and one problem involving centripetal acceleration."
"Yesterday we went over geometry where we covered finding the area of irregular shapes. The student needs to go over this section since she is having difficulty in this section. I think that if she practices her problems she should be good."
"We played another brain sharpener game, this time, a variation of the card game Memory/Concentration called Spaghetti. The student is doing well with this, and is mentally focused and her memory and concentration is improving. I also helped her with her homework (solving systems of equations by graphing) and coached her on each teacher's teaching styles and expectations. Taught her and gave advice upon how each teacher has their preferences and that the student must go along with each teacher's personality, expectations, and preferences as a route to get a good grade."
Nearby Cities:
Alpharetta LSAT Tutoring
,
Johns Creek LSAT Tutoring
,
Duluth LSAT Tutoring
,
Marietta LSAT Tutoring
,
Dunwoody LSAT Tutoring
,
Norcross LSAT Tutoring
,
Sandy Springs LSAT Tutoring
,
Decatur LSAT Tutoring
,
Roswell LSAT Tutoring
,
Lawrenceville LSAT Tutoring
,
Athens LSAT Tutoring
,
Atlanta LSAT Tutoring
,
Smyrna LSAT Tutoring
,
East Point LSAT Tutoring
,
Gainesville LSAT Tutoring
Nearby Tutors:
Alpharetta LSAT Tutors
,
Johns Creek LSAT Tutors
,
Duluth LSAT Tutors
,
Marietta LSAT Tutors
,
Dunwoody LSAT Tutors
,
Norcross LSAT Tutors
,
Sandy Springs LSAT Tutors
,
Decatur LSAT Tutors
,
Roswell LSAT Tutors
,
Lawrenceville LSAT Tutors
,
Athens LSAT Tutors
,
Atlanta LSAT Tutors
,
Smyrna LSAT Tutors
,
East Point LSAT Tutors
,
Gainesville LSAT Tutors
Call us today to connect with a top
LSAT tutor in Sugar Hill, GA
(404) 704-6763