We are open Saturday and Sunday!
Call Now to Set Up Tutoring:
(404) 704-6763
Private In-Home and Online GRE Tutoring in Sugar Hill, GA
Receive personally tailored GRE lessons from exceptional tutors in a one-on-one setting. We help you connect with in-home and online tutoring that offers flexible scheduling and your choice of locations.
Recent Tutoring Session Reviews
"I reviewed the student's geometry homework and covered additional geometry topics, as well as practiced more comparative passages and sentence completion. We then discussed method for writing a complete, specific, and clear essay in 25 min and worked an example for practice. The student should be completing her writing homework and an entire practice test for out next meeting on Sunday."
"The student and I worked through all of the sections today. She had timed herself on a reading section, and did fairly well. We discussed paying closer attention to the wording of the answers, as she got hung up on the slight differences between choices. The majority of questions she missed were "according to the passage" questions, which come directly from the text. Now that she understands this I think she'll do better next time. It's really a matter of digging through the reading than trying to draw inferences out of the content. We worked through a few of the science sections, which were pretty easy for her. We ended working on math, making sure that all of the little things we've worked on over the last few sessions are solid. Aside from a few algebraic errors, she's doing great."
"We worked mostly from an SAT Literature study guide, including practice sections and poetry analysis. We went over sonnet form in depth. It seems that poetry is going to be the area she needs to work on most. We did only about 20 minutes of Spanish conversation, but we will probably spend most of the next session doing Spanish."
"Multiplying, dividing, adding and subtracting fractions and decimals. The student understands how to solve these types of problems, but struggles with more basic skills such as double-digit subtraction or multiplication tables. I recommended focusing on multiplication to increase her efficiency."
"Reviewed solving systems of linear equations (two variables) by elimination method or substitution method. The student is doing great. He understands the topic completely and does the work with no problems.   Also worked ahead and looked at problem solving using systems of linear equations. Once he was shown how to look at the word problem and put together a couple of equations from it, he did great."
"This session with the student went well. Over the weekend, I had her take a practice test (except for the essay/writing sections). She scored 670 on CR and 560 on Math. Her father was hoping for 550 or higher in Math and 650 or higher in CR. I'm very proud of how her practice tests have been going. We identified her lingering problem areas as such: FOILing problems, not knowing some useful geometric theorems, combination problems (these 3 are part of the math section) and short passage-based questions in the CR section. I'm planning on working through these issues with her in her next session so that I can assign her one last practice test and see if all of the major kinks are worked out after that."
"The student worked on using a number line to solve and fill in gaps in sequences. We also worked on reading comprehension. She was very on task and was able to explain the methods she used to solve problems."
"The student and I began the session with a briefing on her previous math curricula. For the remainder of our session, I showed her some solutions I had worked out previously and included my scratch work to demonstrate a "jagged" problem solving process. One of the main skills we are going to focus on this summer is tackling a problem with an unfamiliar process. We also progressed through her questions and before the session was up I had the student review her own work to check for understanding. She also worked one of the problems at random to check if she could generate the solution as well as follow it."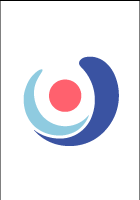 "The student has now started school and so we worked on a few subjects of homework (as directed by his father) starting with math. On his math homework we worked on decimals and the naming of decimal place values. We also worked on science safety rules, handwriting and the student did very well with all of his homework"
"We continued studying for the ACT test today. We finished the review of geometry with some triangle and area problems, which completed the review of the mechanics of the math on the test. We spent the remainder of the time going over word problems and how to translate them to simple algebraic equations in order to solve."
"During this session, what was reviewed during the previous session was again reviewed; however, extra practice was given using worksheets which covered finding the length of secants, tangents, and chords."
"The student has nearly finished House on Mango Street, so we discussed character and theme development with an emphasis on trends and changes to look for in the last few chapters. We added twelve new prefixes and root words to his vocabulary list, and he was able to come up with additional examples of words he already knows that use some of those word parts. In the next week he is going to make note of further examples he finds in his school work and everyday life."
Nearby Cities:
Alpharetta GRE Tutoring
,
Johns Creek GRE Tutoring
,
Duluth GRE Tutoring
,
Marietta GRE Tutoring
,
Dunwoody GRE Tutoring
,
Norcross GRE Tutoring
,
Sandy Springs GRE Tutoring
,
Decatur GRE Tutoring
,
Roswell GRE Tutoring
,
Lawrenceville GRE Tutoring
,
Athens GRE Tutoring
,
Atlanta GRE Tutoring
,
Smyrna GRE Tutoring
,
East Point GRE Tutoring
,
Gainesville GRE Tutoring
Nearby Tutors:
Alpharetta GRE Tutors
,
Johns Creek GRE Tutors
,
Duluth GRE Tutors
,
Marietta GRE Tutors
,
Dunwoody GRE Tutors
,
Norcross GRE Tutors
,
Sandy Springs GRE Tutors
,
Decatur GRE Tutors
,
Roswell GRE Tutors
,
Lawrenceville GRE Tutors
,
Athens GRE Tutors
,
Atlanta GRE Tutors
,
Smyrna GRE Tutors
,
East Point GRE Tutors
,
Gainesville GRE Tutors
Call us today to connect with a top
GRE tutor in Sugar Hill, GA
(404) 704-6763