Call Now to Set Up Tutoring:
(216) 673-3070
Private In-Home and Online SAT Tutoring in Strongsville, OH
Receive personally tailored SAT lessons from exceptional tutors in a one-on-one setting. We help you connect with in-home and online tutoring that offers flexible scheduling and your choice of locations.
How can a tutor help you master the SAT?
SAT is a standardized exam taken by students in junior or senior year of high school. The SAT covers two required sections in math and evidence-based reading and writing. In addition, it features an optional essay section. The score scale is between 400 and 1600. The exam is accepted by most universities and colleges, serving as a college readiness assessment. A higher SAT score can indicate the difference between an acceptance and a rejection letter in the mail. You should prepare to strive to ensure that you are quite ready to take the test. Varsity Tutors' experienced educational directors will assist you in connecting with a professional tutor in Strongsville, Ohio, who can try to help you prep for the SAT.

Let Varsity Tutors find you an expert SAT tutor in Strongsville to try to help you develop an individualized study plan to strive to ensure you are adequately prepared on test day. The instructor is well-versed in preparing students for the SAT. You are matched to an instructor predicated on many factors, such as your learning style and goal score.

Your Strongsville tutor can develop an SAT study plan that focuses on the aspects of the test you need to focus on. The tutor can go over the testing format with you to strive to ensure you have a knowledge of the types of questions you are going to face. Unlike traditional classroom-based SAT prep, a personal tutor focuses solely on your needs to make sure that you fully comprehend each concept. You won't waste time drilling on topics you already know well. Instead, the tutor will streamline each session to allow you to practice whatever you need. Your tutor will offer valuable test-taking strategies that may help to make sure you can complete the exam within the time allotted. In addition, you can practice essay writing skills or review the basics of evidence-based reading.

Call us to get connected with tutors who are able to work with your busy schedule. The tutor can meet with you at home, at the school library, or anywhere else that is convenient for you personally. They will meet at any time of the day to accommodate your needs as well. Furthermore, you could arrange for face-to-face online tutoring sessions through our state of the art live learning platform. Our educational directors will connect you with a SAT tutor in Strongsville, OH, after considering all your specific goals and needs. Let's get started today!
Recent Tutoring Session Reviews
"For this session, we reviewed more math portions since the student has indicated she struggles most on this part. We focused on some basics to help with manipulating equations for algebra questions. We covered exponent rules, including dividing and multiplying. We also covered simplifying exponents with negative numbers. She is now comfortable with this operation. We also covered transverse parallel lines, which she picked up quickly. Next, we went over statistics concepts (mean, mode, median, range, and variance), including how they change when you add or take away outliers. Finally, she showed improvement on the dimensional analysis problems and percentage problems we had covered in the past."
"In this session we covered both math and reading. We began with the math section that allows for a calculator, and discussed strategies for moving past roadblocks. As before, with some prompting on how to identify the first step, the student was able to perform well with manipulating algebraic expressions. The student remained engaged as we moved to reading in the second half of the session. We focused on one passage in particular. The student had a decent grasp of the context of the passage and the overall content. Several of the problematic questions featured vocabulary with which the student was unfamiliar. We covered those definitions, but they still presented a challenge and caused the student to struggle somewhat with the analysis. The session concluded with two additional algebra problems, which the student was able to start on his own, and appeared to boost his confidence."
"In this session we went over the student's answers for her math practice exam sections. She scored a Math score of 600, which is a great starting point. She had the most trouble with the linear equation questions and the geometry questions. She had a great attitude towards the material and was focused throughout the session. We went over process of elimination for certain types of math problems where the answers are needed to solve the problem quickly. She will provide her next pre-calculus packet when her teacher provides this material for her."
"In this session, the student and I we worked on the SAT math section, which she feels is the most difficult section of the test for her. We went through a practice test doing each problem one by one, especially focusing on algebra."
"In this session, the student and I worked on SAT Math, focusing primarily on algebra. She did very well overall, though she was having some trouble with percentage and interest problems. We spent the last twenty minutes practicing those, and she improved a great deal. We will spend some more time on math in the next two sessions, but I am confident in her abilities, and there aren't any areas in which she's really struggling."
"In this session, we covered the fundamentals behind the math section of the SAT. I reviewed the vocab the student would see in the math section, as well as the different mathematical operations he would be exposed to. We talked about what areas of math he felt weakest with, and I reviewed those topics with him (geometry, algebra). He was struggling with reading some of the problems carefully enough and rushing through some of his math. I encouraged him to slow down and read closely, and he improved his practice problem accuracy. We talked about plugging answers back into the questions as a strategy. I asked him to do a few problems a night for practice. He scored well on a practice set we did at the end of the meeting. This session was a success."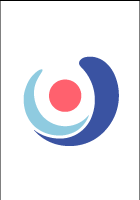 Nearby Cities:
Detroit SAT Tutoring
,
Cleveland SAT Tutoring
,
Akron SAT Tutoring
,
Canton SAT Tutoring
,
Youngstown SAT Tutoring
,
Kent SAT Tutoring
,
Salem SAT Tutoring
,
Struthers SAT Tutoring
,
Aliquippa SAT Tutoring
,
Economy SAT Tutoring
,
Campbell SAT Tutoring
,
Hubbard SAT Tutoring
,
New Albany SAT Tutoring
,
Ambridge SAT Tutoring
,
Canfield SAT Tutoring
Nearby Tutors:
Detroit SAT Tutors
,
Cleveland SAT Tutors
,
Akron SAT Tutors
,
Canton SAT Tutors
,
Youngstown SAT Tutors
,
Kent SAT Tutors
,
Salem SAT Tutors
,
Struthers SAT Tutors
,
Aliquippa SAT Tutors
,
Economy SAT Tutors
,
Campbell SAT Tutors
,
Hubbard SAT Tutors
,
New Albany SAT Tutors
,
Ambridge SAT Tutors
,
Canfield SAT Tutors
Call us today to connect with a top
SAT tutor in Strongsville, OH
(216) 673-3070