Call Now to Set Up Tutoring:
(216) 673-3070
Private In-Home and Online ISEE Tutoring in Strongsville, OH
Receive personally tailored ISEE lessons from exceptional tutors in a one-on-one setting. We help you connect with in-home and online tutoring that offers flexible scheduling and your choice of locations.
How can a tutor help your child master the ISEE?
When you want your child to get the best educational opportunities, you investigate all the schools in your area. You may have found that the best education option for your child is an independent school. As you begin to apply for this school, you probably noticed that the academy requires a test score from the ISEE, or the Independent School Entrance Examination. This is true whether your child is in elementary, middle, or high school, since there are three versions of the ISEE that are grade-appropriate. The school uses your child's ISEE score as one of the ways to determine whether they are academically ready for the independent school environment. Try to help your child succeed on the ISEE and get into a fantastic independent school. Find an expert ISEE tutor in Strongsville, OH, today by contacting Varsity Tutors' educational directors.

Each of the independent ISEE tutors whom Varsity Tutors can help you find in Strongsville, OH, is an experienced professional. Your child's ISEE tutor will have experience tutoring children at that grade level, so study tools, games, and supplemental material will all be age-appropriate. Varsity Tutors can connect you with experienced ISEE tutors in Strongsville who are experts in their field and skilled at teaching students of all levels. A professional ISEE tutor will be able to figure out your child's skills and build on those to help them improve areas that are more difficult. The ISEE measures verbal and quantitative reasoning, reading comprehension, mathematics, and writing skills, so it is important for your child to enhance their strengths and fill in knowledge gaps in all those areas. Getting personal, immediate feedback from a tutor could help direct study sessions. A tutor's undivided attention will allow your child to ask as many questions as they need to understand subjects on the ISEE.

The tutor will also be available around your schedule, from any location, including online. Your child will not have to sacrifice after-school activities or study time for other classes to receive regular tutoring sessions. Professional tutors understand that it is important for a student to feel comfortable and work in a place that is free of distractions. Sometimes, this means meeting at a coffee shop, school, or library, while other times, it means working from the comfort of home.

Let Varsity Tutors find your child an expert ISEE tutor in Strongsville to help them develop an individualized study plan to strive to ensure they are adequately prepared on test day.
Recent Tutoring Session Reviews
"This session was mainly spent on practice for the ISEE. The student and I focused on test-taking strategies, such as estimation, trial and error, and elimination, and we went over the distribution property. She is strong with her arithmetic, and once she understands how to do a problem, she completes them quickly. The goal for the next sessions are to help her feel comfortable with questions that seem unfamiliar, and apply test-taking strategies to tackle the questions. She has been doing very well on her past school assignments."
"Today was our last session before the student's test, so we did one last Reading Comprehension test. I gave him some extra tips, such as finding part of the question in the passage when he is trying to answer RC questions quickly. I showed him examples from his practice test where that method can be used. Then we did some more challenging Quantitative Reasoning sets, which he was quick to find answers to. At the end of the session, we talked about test-taking strategies and essay structuring. He was able to finish to my sentences and he seemed confident about each section."
"Today we did ISEE prep and practice, focusing on reading comprehension to improve pace. We also did a timed reading and review questions and answers, and the student 32/40 correct - great job!! For the verbal reasoning section we did one section of timed practice: synonyms and sentence completion. Excellent job!"
"Today we finished up on the probability section that we started on Sunday. Remember that when simplifying fractions, we have to divide both the numerator and the denominator by the same common number. That concludes our review of all of the data analysis type of questions that may be asked.
We started on the geometry questions. We did coordinates, plots, line segments, and squares (finding the perimeter and area)."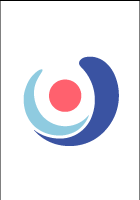 "Today, I focused on one math skills. The student had problems when he took a practice test with problems that required estimation. Today, I brought a book that focuses on specific skills, and we went to estimation. After the lesson, he took a quiz of ten practice math problems and missed only two! I left him homework to practice more problems that required this strategy."
"Today, the student and I started our session by talking about some math concepts that she was unsure about, mainly having to do with percents. We did a few sample problems together to make sure she totally understood them. We then worked on some more math and practiced using the timer. We then did some reading, and she did a fantastic job! We finished up our session with a little Verbal, which she also did well. I asked her to continue working on the math section we started for homework."
Nearby Cities:
Detroit ISEE Tutoring
,
Cleveland ISEE Tutoring
,
Akron ISEE Tutoring
,
Canton ISEE Tutoring
,
Youngstown ISEE Tutoring
,
Kent ISEE Tutoring
,
Salem ISEE Tutoring
,
Struthers ISEE Tutoring
,
Aliquippa ISEE Tutoring
,
Economy ISEE Tutoring
,
Campbell ISEE Tutoring
,
Hubbard ISEE Tutoring
,
New Albany ISEE Tutoring
,
Ambridge ISEE Tutoring
,
Canfield ISEE Tutoring
Nearby Tutors:
Detroit ISEE Tutors
,
Cleveland ISEE Tutors
,
Akron ISEE Tutors
,
Canton ISEE Tutors
,
Youngstown ISEE Tutors
,
Kent ISEE Tutors
,
Salem ISEE Tutors
,
Struthers ISEE Tutors
,
Aliquippa ISEE Tutors
,
Economy ISEE Tutors
,
Campbell ISEE Tutors
,
Hubbard ISEE Tutors
,
New Albany ISEE Tutors
,
Ambridge ISEE Tutors
,
Canfield ISEE Tutors
Call us today to connect with a top
ISEE tutor in Strongsville, OH
(216) 673-3070