Call Now to Set Up Tutoring:
(404) 704-6763
Private In-Home and Online Spanish Tutoring in Stockbridge, GA
Receive personally tailored Spanish lessons from exceptional tutors in a one-on-one setting. We help you connect with in-home and online tutoring that offers flexible scheduling and your choice of locations.
Recent Tutoring Session Reviews
"We went over the practice the student did and how she can get those questions right next time; she practiced timed sections of English and Reading, after which we went through what she got wrong and reviewed strategies for those questions."
"English vocabulary exercise and reading comprehension for PSAT prep; worked through practice question section of Critical Reading (sentence completion and passage-based reading); assigned practice test/diagnostic as homework."
"I met with the student one last time before his exam. After our session, he felt very good about his exam and I think he needed to have his confidence boosted more than anything. We went through many of the challenging review problems and he was able to answer them all. I think he should be prepared for his exam."
"The student and I covered the test's key points, start to finish.  We talked about his decision to postpone the test until October and how to prepare for it until them.  Then we talked about what to do the night before the test and the morning of the test. Best of luck!"
"The student completed an ACT science test over the week, so we spent the majority of the session going over it. For the rest of the time, she did two timed sections of a science test to practice getting faster, which is her main challenge right now."
"ACT prep with the student. We focused exclusively on reading this class period, since we had not looked at that section yet. Began by discussing approaches, timing, types of passages, and how much or little of each passage to read. Initially we went through a practice test one section at a time, pausing to discuss after each one. After that, she completed a timed test on her own. She did very well with the questions."
"This was our initial meeting. We went over practice questions so that I could assess what areas she seemed confident about and where she thought she might need the most help. We will begin with focusing on the functions of verb tenses and when they are used. We've set up a system to start engaging with more vocabulary to help with comprehension and I think that she will feel more prepared at the next session to ask questions."
"The student and I made some corrections to her homework for today. We still have more corrections that will have to wait till our next session. We spent a lot of time on systems of equations. We also began to work on functions."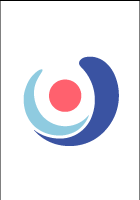 "The student started a new unit today. They are working on sequences in their last unit. We went over different types of sequences and how to find their equations. We also talked about some of new notation for summations. I will see her tomorrow during her free period. She is going to check with her teacher tomorrow about getting a new book and checking to see if there is anything she can redo from last unit."
"Reviewed biology concepts for final tomorrow, especially focused on DNA replication, transcription and translation, as well as Photosynthesis and Cellular Respiration. Also reviewed terms for English final and reviewed Romeo and Juliet questions."
"The student and I spent the time reviewing for his Chinese test the following day. We went over vocabulary, as well as translating sentences. Overall he was able to translate the sentences fairly well."
"The student and I reviewed the study guide for an upcoming social studies test on China. Then we spent the remainder of our time doing math: complementary and supplementary angles, as well as applying the concept of vertical angles and the total of 180 degrees inside angles of a triangle. Very useful time; good application of concepts."
Nearby Cities:
Alpharetta Spanish Tutoring
,
Johns Creek Spanish Tutoring
,
Duluth Spanish Tutoring
,
Marietta Spanish Tutoring
,
Dunwoody Spanish Tutoring
,
Norcross Spanish Tutoring
,
Sandy Springs Spanish Tutoring
,
Decatur Spanish Tutoring
,
Roswell Spanish Tutoring
,
Lawrenceville Spanish Tutoring
,
Athens Spanish Tutoring
,
Atlanta Spanish Tutoring
,
Smyrna Spanish Tutoring
,
East Point Spanish Tutoring
,
Gainesville Spanish Tutoring
Nearby Tutors:
Alpharetta Spanish Tutors
,
Johns Creek Spanish Tutors
,
Duluth Spanish Tutors
,
Marietta Spanish Tutors
,
Dunwoody Spanish Tutors
,
Norcross Spanish Tutors
,
Sandy Springs Spanish Tutors
,
Decatur Spanish Tutors
,
Roswell Spanish Tutors
,
Lawrenceville Spanish Tutors
,
Athens Spanish Tutors
,
Atlanta Spanish Tutors
,
Smyrna Spanish Tutors
,
East Point Spanish Tutors
,
Gainesville Spanish Tutors
Call us today to connect with a top
Spanish tutor in Stockbridge, GA
(404) 704-6763