Call Now to Set Up Tutoring:
(404) 704-6763
Private In-Home and Online German Tutoring in Stockbridge, GA
Receive personally tailored German lessons from exceptional tutors in a one-on-one setting. We help you connect with in-home and online tutoring that offers flexible scheduling and your choice of locations.
Recent Tutoring Session Reviews
"Since the student had no homework due for today, he and I got a head start on the next assignment, regarding relative extrema and inflection points of polynomial function graphs. The session went smoothly; the student seemed to pick up the concepts very quickly. Our next session will be planned once he gets his July work schedule."
"The student and I worked on his summer math sheet which dealt mostly with fractions. He forgot how to add fractions (ie. finding a common denominator) and how to cross multiply. He understood percents well and how to multiply fractions, but sometimes did more work than was necessary. Trying to show him that he can cancel out common factors, so the numbers he works with are smaller and thus could speed up his work. The other student had geometry homework to do dealing with the Pythagorean theorem and isosceles triangles. For the most part he knew what to do. We reviewed how to FOIL and take square roots."
"The student and I began the session with an overview of the topics covered on the SAT. We went through each section, and I had her do a few problems for me so I could see the ways in which she approached the problems on each section. Afterward, we talked through an example essay topic so I could better assess the method she uses in writing essays. We then began to focus our attention on the Critical Reading section of the test. We went over specific strategies for the vocabulary portion of the Critical Reading section and afterward worked through several example passages with questions from the Official SAT workbook. She seemed rather confident in her abilities even though some of the questions were rather tough."
"The student and I reviewed the conjugation for the verb "to want." We moved on to learning the conjugation for the verb "to have." We worked on finding similarities or patterns in the conjugations by comparing the two verbs. We also worked on his spelling and pronunciation of the new conjugated forms."
"The student had a little bit of math homework and a spelling packet, which we worked on until he left for practice. Overall, he seems to be keeping up with his classes. He aced his Asia map quiz. We don't know yet about his science test or essay exam. I went over the questions he missed on his exam. The other questions missed were not for lack of understanding, but simple mistakes (missing a number in finding the median, forgetting to label x and y axes). He was having some trouble converting improper fractions to mixed numbers, but he understands it now after we went over it. I worked with him on note-taking per dad's request."
"We did final preparation for the student's SAT.  This session mostly focused on math - we reviewed the practice sections I assigned for homework and then did a few more process of elimination exercises.  Then we focused on general test taking strategies as well as time management techniques.  The last part of the session, I answered the student's questions about the SAT (timing, general strategies, essay advice, etc.)."
"New topics were covered in this sessions such as Inertia, Impulse and Momentum. The student had some difficulty understanding the meaning of inertia, which lead to difficulty in understanding topics like impulse and momentum. This session helped her understand these topics better. Furthermore we worked on her practice problems and homework which dealt with above topics. The homework part was mainly based on conservation of momentum and once she was comfortable with the idea of momentum, she was able to understand her homework question better."
"In this session, the student and I began covering his final review for his test on Wednesday. The topics we covered were everything dealing with right triangles. For example, the 30-60-90 and 45-45-90 rules, finding  missing side lengths using the Pythagorean theorem or sine, cosine, and tangent, calculating missing angles using the inverse sine, cosine, and tangent functions, and applying those functions to real-world problems."
"Last session with the student. Her test is on Saturday. She took a full practice test, so we went over that. I corrected her essay and talked with her about better organization and stronger examples.  We identified some patterns that she should watch out for when taking the test.  Did some extra math problems and I told her to emphasize Student-Produced Response questions in these last few days. She's going to do well on the test."
"The student and I reviewed her latest practice test and went over her practice essay. We also went through a number of math problems in the SAT Math workbook. The student is doing very well overall."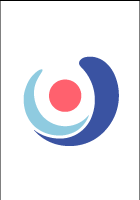 "We covered her assigned problems in the geometry book. We went over how and why each problem had to be set up in the manner it was. We also completed all the word problems for her graded test review. She is improving in confidence and insight into how to set up specific problems."
"We used our time to finish the student's assigned homework. Scrambled paragraphs are still a bit of an issue for him, but the more we work on them, the clearer they seem to become. For math, we went over arithmetic problems and he did very well."
Nearby Cities:
Alpharetta German Tutoring
,
Johns Creek German Tutoring
,
Duluth German Tutoring
,
Marietta German Tutoring
,
Dunwoody German Tutoring
,
Norcross German Tutoring
,
Sandy Springs German Tutoring
,
Decatur German Tutoring
,
Roswell German Tutoring
,
Lawrenceville German Tutoring
,
Athens German Tutoring
,
Atlanta German Tutoring
,
Smyrna German Tutoring
,
East Point German Tutoring
,
Gainesville German Tutoring
Nearby Tutors:
Alpharetta German Tutors
,
Johns Creek German Tutors
,
Duluth German Tutors
,
Marietta German Tutors
,
Dunwoody German Tutors
,
Norcross German Tutors
,
Sandy Springs German Tutors
,
Decatur German Tutors
,
Roswell German Tutors
,
Lawrenceville German Tutors
,
Athens German Tutors
,
Atlanta German Tutors
,
Smyrna German Tutors
,
East Point German Tutors
,
Gainesville German Tutors
Call us today to connect with a top
German tutor in Stockbridge, GA
(404) 704-6763