Call Now to Set Up Tutoring:
(518) 300-4098
Private In-Home and Online Statistics Tutoring in Stillwater, NY
Receive personally tailored Statistics lessons from exceptional tutors in a one-on-one setting. We help you connect with in-home and online tutoring that offers flexible scheduling and your choice of locations.
Recent Tutoring Session Reviews
"In this session, we covered tests on two proportions that are independent and dependent. The problems were straightforward to calculate using the TI-84 calculator. However, some hand calculations were needed for McNemar's dependent proportions test."
"The student and I met for a long session to prep for her final exam. We went over her past exams and quizzes. After I showed her the mistakes she had made and how to properly work out each answer, she seemed much more confident about the questions. This review covered everything from the very beginning of the course, from mean/median/mode to regression analysis. In our next session, we are going to work through some review problems that were assigned by her teacher. Between going over old material and having her work through the review problems, I'm certain she will do well on her final"
"The student and I spent the session covering hypothesis testing on the difference of two means, and on a single proportion to see if it differed significantly from the expected value. We covered Chi-squared tests and linear regression, and what the meaning of the line of best fit and correlation coefficient are."
"The student and I spent time reviewing normal distribution, measures of central tendency, and variance. We also looked at z-scores and area under the curve based on particular z-scores, reviewed homework questions, and worked through some of the equations. Finally, we went over hypothesis testing, p-values, and t-tests."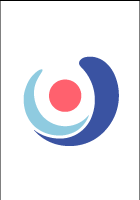 "The student and I started a new chapter today that focuses on relationships between two or more variables. I introduced linear regression to him, and we talked about scatter plots. His homework covered how to solve for the coefficient of correlation by hand. He did not struggle understanding the concepts."
"The student and I went over a binomial problem, where we learned the average is n times p, and the variance is n times p times 1-p. Next, we went over the differences between continuous and discrete. Lastly, we went over how to determine a probability distribution by checking to see if each P(x) value is between 0 and 1, then added them all up to see if it equals 1. With both of these true, it is a probability distribution. We found the average and standard deviation by learning how to execute formulas."
Nearby Cities:
Westminster Statistics Tutoring
,
Connecticut Statistics Tutoring
,
Portland Statistics Tutoring
,
Hartford Statistics Tutoring
,
Waterbury Statistics Tutoring
,
Albany Statistics Tutoring
,
Danbury Statistics Tutoring
,
New Britain Statistics Tutoring
,
Schenectady Statistics Tutoring
,
Bristol Statistics Tutoring
,
Meriden Statistics Tutoring
,
Middletown Statistics Tutoring
,
Troy Statistics Tutoring
,
Shelton Statistics Tutoring
,
Torrington Statistics Tutoring
Nearby Tutors:
Westminster Statistics Tutors
,
Connecticut Statistics Tutors
,
Portland Statistics Tutors
,
Hartford Statistics Tutors
,
Waterbury Statistics Tutors
,
Albany Statistics Tutors
,
Danbury Statistics Tutors
,
New Britain Statistics Tutors
,
Schenectady Statistics Tutors
,
Bristol Statistics Tutors
,
Meriden Statistics Tutors
,
Middletown Statistics Tutors
,
Troy Statistics Tutors
,
Shelton Statistics Tutors
,
Torrington Statistics Tutors
Call us today to connect with a top
Statistics tutor in Stillwater, NY
(518) 300-4098