Call Now to Set Up Tutoring:
(313) 686-2025
Private In-Home and Online Accounting Tutoring in Sterling Heights, MI
Receive personally tailored Accounting lessons from exceptional tutors in a one-on-one setting. We help you connect with in-home and online tutoring that offers flexible scheduling and your choice of locations.
How can a Accounting tutor help you?
If you're seeking an accounting tutor in Sterling Heights, Varsity Tutors' educational directors are ready to help. For your convenience, you can set up tutoring sessions at any time and place you want, including in your home during the evenings, between your classes in the library at Macomb Community College, or even out at Dodge Park so you can get some fresh air on a sunny afternoon. Varsity Tutors even has face-to-face online tutoring sessions, which you can set up through our live learning platform.
We can match you with a Sterling Heights, MI, tutor in accounting who has the teaching experience to try to make the most complicated concepts understandable. Whether you need some additional assistance understanding the single economic entity concept, faithful representation, materiality, substance over form, or any other crucial parts of accounting, a skilled tutor will break down those concepts so they might be easier to comprehend. When you start working with your accounting tutor, they will assess your knowledge of the subject and your educational needs. The tutor can then use that information to build you a personalized study plan designed to try to improve your accounting skills and potentially help you succeed in your current course, all while catering to your preferred learning style.
An experienced accounting tutor in Sterling Heights can focus only on those issues that you are struggling with to make your study sessions as efficient as possible. There aren't many better ways to learn accounting than with the hands-on attention and guidance a private tutor provides, which gives you a significant advantage over your fellow students. Putting in the time with a tutor now could be the difference between ending the semester in the middle of the pack or at the very top of your class. The accounting skills you build with your tutor could do more than just potentially help you do well in your current course, though. They will continue to be useful as you move on to more advanced materials, and they'll be essential should you pursue a career in accounting.
Let us find you an accounting tutor in Sterling Heights, MI, who will understand your needs and offer positive reinforcement to try to make the learning process easier. Your tutor will show you how the accounting concepts you're learning apply in the real world, piquing your interest and giving you a better understanding of the subject. Call Varsity Tutors today to take a major step forward with your accounting education.
Recent Tutoring Session Reviews
"The student and I went through concepts related to the derivation of the AS curve and the reasons that the demand curve is downward sloping. It was a productive session. He had a generally positive attitude toward the material that we covered and seemed to grasp the concepts more clearly based on his insightful questions and comments."
"We continued to work on the chapters for the test. We are near the end of the course so the material is getting tougher. We will look at ch.14 independently tonight and the student will send me any questions he has. I will send any helpful materials."
"Today I went over worksheet problems with the student. The problems covered reserve requirements, the deposit multiplier, the Federal Reserve system, and monetary policy. She has an exam coming up."
"We covered chapter 8, focusing on The Neo-Keynesian model, aggregate demand, LRAS and SRAS, and how government influences the economy (recessionary and expansionary policies). We went through review questions and any questions the student had from the book. We went over some strategy skill for the exam, such as when thinking about supply, thinking from a business owner's perspective, and to always draw a graph when applicable."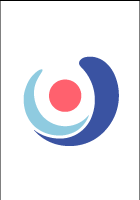 "Monetary policy and trade.
Nominal interest rates and how it affects money supply.
Included strategy of looking at interest rates as the opportunity cost, and when people have more money, the opportunity cost of giving up that money in order to invest decreases, thereby decreasing interest rates.
The student is able to articulate concepts correctly and fully."
"The class went well. It was good that she was open to asking questions and speaking and very simple questions are actually very good questions. We plan to cover the basics of some of her past material so she fully understands it. We will try to do 3 - 4 problems in depth next week that she will select."
Nearby Cities:
Detroit Accounting Tutoring
,
Ann Arbor Accounting Tutoring
,
Farmington Hills Accounting Tutoring
,
Rochester Accounting Tutoring
,
Ypsilanti charter Township Accounting Tutoring
,
Augusta charter Township Accounting Tutoring
,
Angell Accounting Tutoring
,
Belleville Accounting Tutoring
,
Macomb Accounting Tutoring
,
Bridgewater Accounting Tutoring
,
Canton Accounting Tutoring
,
Clinton Accounting Tutoring
,
Dexter Accounting Tutoring
,
Hamburg Accounting Tutoring
,
Manchester Accounting Tutoring
Nearby Tutors:
Detroit Accounting Tutors
,
Ann Arbor Accounting Tutors
,
Farmington Hills Accounting Tutors
,
Rochester Accounting Tutors
,
Ypsilanti charter Township Accounting Tutors
,
Augusta charter Township Accounting Tutors
,
Angell Accounting Tutors
,
Belleville Accounting Tutors
,
Macomb Accounting Tutors
,
Bridgewater Accounting Tutors
,
Canton Accounting Tutors
,
Clinton Accounting Tutors
,
Dexter Accounting Tutors
,
Hamburg Accounting Tutors
,
Manchester Accounting Tutors
Call us today to connect with a top
Accounting tutor in Sterling Heights, MI
(313) 686-2025