Call Now to Set Up Tutoring:
(832) 748-1733
Private In-Home and Online Physical Chemistry Tutoring in Stafford, TX
Receive personally tailored Physical Chemistry lessons from exceptional tutors in a one-on-one setting. We help you connect with in-home and online tutoring that offers flexible scheduling and your choice of locations.
How can Physical Chemistry tutoring help you succeed?
As you advance through the academic realm of chemistry, there are many topics you can stumble upon. You may have not had trouble up until now. Learning how matter behaves, on an atomic and molecular scale, can be somewhat perplexing. Atomic structure of elements has serious implications in the real world. You may have to buckle down on atomic orbitals, isotopes, kinetics, or atomic theory. Varsity Tutors' educational directors can help you locate an independent tutor in Stafford, TX, who is skilled at helping students prepare for physical chemistry. A tutor can focus on one hard topic or cover a more thorough syllabus based on your needs.
When you first meet, an independent tutor will search for your strengths and weaknesses. Each lesson can focus on the exact topics of concern. By targeting your weaknesses, the tutor could help fill in any gaps in knowledge, and get you on track with the class. Customizing each lesson saves time because you don't have to cover stuff you know. You also get the confidence-boosting advantages of one-on-one instruction, complete with a teaching method chosen based on your unique learning style. We can find you a physical chemistry tutor in Stafford, who could break down the basic concepts of physical chemistry, to try to make sure you understand the big picture.
Your tutor can build on their knowledge and experience at a time that works best for you. You can meet on a weekend afternoon, for example, or at night during the week. Tutors know your classes, work, family life, and other activities and obligations can get in the way. By being flexible, they can take the stress out of getting the help you need, and travel to your home, a library, or coffee shop. Online sessions can accommodate your needs as well, with face-to-face lessons managed through a live learning platform.
Call our educational directors in Stafford today to get started in physical chemistry tutoring. Your tutor can get started right away and teach statistical mechanics, physical properties of matter, spectroscopy, or about Helmholtz energy in a way that you could comprehend. Soon you can understand your course. Varsity Tutors could help you streamline your studying to suit your specific needs by finding you a skilled physical chemistry tutor in Stafford, TX, today. Whether you're aiming to just pass the class or advance towards a career in chemical engineering, biochemistry, environmental chemistry, or in medicine or teaching, help is just a phone call away.
Recent Tutoring Session Reviews
"The student has a test on Monday so we spent the session reviewing the chapter and working through her homework. She initially had a little difficulty with identifying what it is she needs to solve for but seemed to have a good understanding by the end. We covered graphs, displacement, time and velocity."
"The student has just begun physics so we went over unit conversions, vector vs. scalar properties as well as how to solve vector problems. We also went over some speed problems. She has a exam so we covered all the concepts that will be on this test. We will meet again Wednesday. Overall it was a good session"
"We covered problems dealing with oscillations and sound today. The student asked for help with basic algebraic manipulation. I did not leave her with any extra practice, but I think that she was in a better position to work her assigned problems after the session than at the beginning."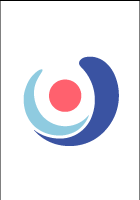 "The student worked on a packet dealing with momentum, energy, and springs. She was still getting used to using some of the equations and figuring out problem solving strategies for problems, but she understood alternate solutions that were offered to her. It seems that the class is becoming more involved, and that she is keeping up well through the last session."
"The student and I assessed where her physics class is in the curriculum. We worked on a selection of practice problems, and plan on communicating about extra practice before the next session."
"We covered gases, particularly unit conversions for pressure (atm<->Torr<->mm Hg<->Pa<->kPa) and temperature scales (degrees C<->K). We also covered gas variables. This is as far as her teacher had gotten in terms of covering new material."
Nearby Cities:
Bellaire Physical Chemistry Tutoring
,
West University Place Physical Chemistry Tutoring
,
Sugar Land Physical Chemistry Tutoring
,
Katy Physical Chemistry Tutoring
,
Spring Physical Chemistry Tutoring
,
The Woodlands Physical Chemistry Tutoring
,
Missouri City Physical Chemistry Tutoring
,
Houston Physical Chemistry Tutoring
,
Pasadena Physical Chemistry Tutoring
,
College Station Physical Chemistry Tutoring
,
Pearland Physical Chemistry Tutoring
,
Bryan Physical Chemistry Tutoring
,
League City Physical Chemistry Tutoring
,
Baytown Physical Chemistry Tutoring
,
Conroe Physical Chemistry Tutoring
Nearby Tutors:
Bellaire Physical Chemistry Tutors
,
West University Place Physical Chemistry Tutors
,
Sugar Land Physical Chemistry Tutors
,
Katy Physical Chemistry Tutors
,
Spring Physical Chemistry Tutors
,
The Woodlands Physical Chemistry Tutors
,
Missouri City Physical Chemistry Tutors
,
Houston Physical Chemistry Tutors
,
Pasadena Physical Chemistry Tutors
,
College Station Physical Chemistry Tutors
,
Pearland Physical Chemistry Tutors
,
Bryan Physical Chemistry Tutors
,
League City Physical Chemistry Tutors
,
Baytown Physical Chemistry Tutors
,
Conroe Physical Chemistry Tutors
Call us today to connect with a top
Physical Chemistry tutor in Stafford, TX
(832) 748-1733