Call Now to Set Up Tutoring:
(832) 748-1733
Private In-Home and Online Chemistry Tutoring in Stafford, TX
Receive personally tailored Chemistry lessons from exceptional tutors in a one-on-one setting. We help you connect with in-home and online tutoring that offers flexible scheduling and your choice of locations.
How can a Chemistry tutor help you?
Chemistry is a complicated course, so it's easy for students to quickly fall behind in. Even the most dedicated students can sometimes be no match for complicated concepts like the rates of reaction, thermodynamics, or molecular structure, that are all covered in the course. One of the great ways to prepare for your attendance in this difficult course is with the help of an experienced tutor. If you're already enrolled in your chemistry course and can see yourself falling behind, a private tutor could help get you back up to speed in no time. For help trying to increase your proficiency in chemistry in Stafford, TX, contact Varsity Tutors. Our educational directors will be able to connect you with a qualified and skilled local tutor.
The tutor can meet at your home, at a location of your choice, or face-to-face through an online platform that's easy to use. By making these private sessions so convenient, an expert tutor takes the stress off you and your busy schedule. From the first tutoring session, your personalized tutor will be able to assess your progress in chemistry, your educational and career goals, and your learning style.
Taking these important characteristics into account, the skilled tutor can develop a customized study plan that will keep you at the top of the concepts covered in this challenging course. With immediate feedback, answers to your questions, and real world examples, you'll quickly be able to understand all the subjects in the course that we're giving you the most trouble. An experienced chemistry tutor in Stafford, TX, can pinpoint your problem areas and get you working towards success in the course.
An experienced tutor not only has a passion and knowledge for chemistry, he or she also loves to teach. This excitement towards chemistry and helping you try to achieve greatness will keep you excited, engaged, and interested in each session. A tutor we can find you in Stafford could help you improve your study skills, attain better self-confidence, and exceed your goals in chemistry.
If you're looking to get ahead in chemistry and don't know where to start, there's nothing better than receiving help from a private tutor. These one-on-one sessions will hone in on the concepts you need help with, which may allow you to get answers to your questions and simple explanations of complex subjects. To get connected with a chemistry tutor in Stafford, call Varsity Tutors.
Recent Tutoring Session Reviews
"The client and I devoted the entirety of Session 4 to the Mathematics session. I largely assumed the role of study support, working with the student through each of the prepared exercises and getting him to show his thought process so that we could identify and correct any mistakes. By the end of the session, I concluded that his math skills were sound, though a better memory of the formulas needed for the ACT Math section would help him improve."
"The student and I started our session today with a new activity, reading comprehension. She read a simple story and then answered several questions based on what she read. This was our first time doing this, and she did great! I was very impressed, not only with her reading skills, but her ability to understand what she was reading and remembering the details. We then did some mixed math practice, some clock work, and finally finished with some calendar practice on the new February calendar."
"The student finished his packet for Chapter 8, so I went through it with him and made corrections.  His test on this chapter is Wednesday, so I helped him study for his test on adjective placement, gerunds, and negative phrases."
"The student and I went over his outline for his essay about the heroics of Hercules in comparison with modern values.  We talked about constructing a thesis statement that directly addresses the prompt through deliberate subjects and main verbs.  We also talked about his chosen examples and his other knowledge about the text and how that all might fit into his larger essay.  We also went over a few word problems involving quadratics.  He still struggles operating on more conceptual levels, but he is able to follow along with the mathematics just fine.  His comfort and flexibility are a work in progress."
"The student and I met for the last time this semester to review her geometry. She had a gigantic packet to work through, and we did as much of it as we possibly could. She definitely understood the material a lot better than she did the first time around."
"The student just started chapter 9, and we reviewed her polynomial homework. Her notes look pretty good, and she has a good grasp of polynomial basics."
"The student is still excelling in math. We finished the student's math homework and checked the problems she had completed on her own. When the student misses a question, she can always find her mistake quickly on her own -- a terrific skill!"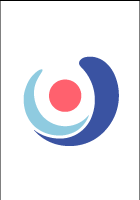 "In our first session, the student and I started to cover the material that will be covered on her first quiz, beginning with electric fields and electric forces. She had brought a homework assignment with her, and I thought it might be best to teach through examples and explain things as I go, so we worked through several homework problems before our session ended. I told her that I would look over the remaining homework problems and send her answers and explanations for them, as well as review next week's homework assignment so that answers/explanations will be ready for the beginning of our session next week."
"We discussed physical meanings of graphs, definitions of what distance, displacement, velocity, and instantaneous velocity. We did some problems to be sure that she was comfortable with them. I directed her to make flash cards about varying definitions to help her to prepare for her coming test. I also provided her with study guides that should help her prepare for the coming test. I also corrected something on her quiz so that she may better answer the question."
"The student is preparing for a quiz tomorrow and also had a bit of homework to work on. We were able to go through the material and get most of the problems done. She grasps most if not all of the material and seems prepared for tomorrow. It was mostly kinematics and rearranging the equations."
"We covered basic scheduling info and expectations. Sessions every Wednesday from 7:00-8:30pm. We reviewed algebra, trig and vectors. We talked in depth about velocity and acceleration and using the related equations. We discussed the difference between velocity and speed. We looked at how we set up each problem with the correct coordinate system and went over a couple of problems involving two moving bodies. We touched on forces and we will continue with force diagrams next lesson."
"The student and I covered fence posting which will be used as a math technique throughout her physics course."
Nearby Cities:
Bellaire Chemistry Tutoring
,
West University Place Chemistry Tutoring
,
Sugar Land Chemistry Tutoring
,
Katy Chemistry Tutoring
,
Spring Chemistry Tutoring
,
The Woodlands Chemistry Tutoring
,
Missouri City Chemistry Tutoring
,
Houston Chemistry Tutoring
,
Pasadena Chemistry Tutoring
,
College Station Chemistry Tutoring
,
Pearland Chemistry Tutoring
,
Bryan Chemistry Tutoring
,
League City Chemistry Tutoring
,
Baytown Chemistry Tutoring
,
Conroe Chemistry Tutoring
Nearby Tutors:
Bellaire Chemistry Tutors
,
West University Place Chemistry Tutors
,
Sugar Land Chemistry Tutors
,
Katy Chemistry Tutors
,
Spring Chemistry Tutors
,
The Woodlands Chemistry Tutors
,
Missouri City Chemistry Tutors
,
Houston Chemistry Tutors
,
Pasadena Chemistry Tutors
,
College Station Chemistry Tutors
,
Pearland Chemistry Tutors
,
Bryan Chemistry Tutors
,
League City Chemistry Tutors
,
Baytown Chemistry Tutors
,
Conroe Chemistry Tutors
Call us today to connect with a top
Chemistry tutor in Stafford, TX
(832) 748-1733