Call Now to Set Up Tutoring:
(888) 888-0446
Private In-Home and Online STAAR Tutoring
Receive personally tailored STAAR lessons from exceptional tutors in a one-on-one setting. We help you connect with in-home and online tutoring that offers flexible scheduling and your choice of locations.
How can a tutor help your child master the STAAR?
How does a tutor help your student prepare for the STAAR and EOC exam? Varsity Tutors understands the importance of helping elementary, middle, and high school students in Texas excel on their standardized tests each year. Independent tutors who have taken the STAAR or EOC exams, previously known as TAKS, connect with students on an individual level. Highly credentialed STAAR tutors are dedicated to your child's continual improvement. They can provide subject area coaching, such as strengthening math and reading skills or social studies knowledge. In addition, tutors provide test-taking strategies and insight into the format of the STAAR test.
Brilliant private tutors provide 1-on-1 tutoring in your home, or another convenient location of your choosing, and sessions are scheduled around your child's classes, extracurriculars, and other activities. Our directors provide free consultations in which you'll learn how a tutor can prepare your child for the exams. By taking into account your child's academic achievements, learning style, and personality, an appropriate tutor can be found that can guide them along productively.
The State of Texas Assessments of Academic Readiness (STAAR) exam is taken by most Texas public school students in the spring during grades three through twelve. The test is administered over a period of one or two weeks, depending on the choice of each individual school. Students are tested on math and reading each year. Writing tests are issued in grades four and seven. Science tests on the STAAR are given in grades five and eight. A social studies test is scheduled in grade eight. For most exams, students have four hours to complete the test, and receive a thirty-minute break during which the clock stops and they can eat lunch. During that time, the tests are locked up and secured by the proctor until the student returns to the test room.
High school students are required to pass End of Course (EOC) exams, including Algebra I, English I, English II, Biology, and US History. English III, Geometry, Chemistry, Physics, World Geography, and World History have been added as well. Students must achieve satisfactory levels on all five exams in order to graduate high school. The EOC exams are administered in twenty-two states, with more set to require these tests as students graduate. A student's score counts towards a specific percentage of their final grade; this amount depends on the state they live in. Each test consists of two 60-minute sections. Some schools administer the exam in one day, others choose to do so over two days.
Preparing for any standardized exam requires knowing more than knowledge. There are specific strategies that help to do well on these tests and there are many opportunities to practice them. Many students feel left in the dark when it comes to test prep. A tutor can show the way, and provide various tips and tricks that help to find the right answer, even if a student is not familiar with certain topics when they are tested. The goal, of course, is to learn the material and remain on grade level, which is the only sure bet a student will answer the questions properly and score well. Seniors therefore spend a lot of time preparing ahead of time.
Varsity Tutors understands how important it is for your senior to walk with his or her graduating class. An independent STAAR tutor can help, ensuring that your student stays at grade level and passes the required EOC exams. Don't wait until the last minute. If your child is struggling with a portion of the STAAR, call Varsity Tutors and let our directors help you find a talented tutor so he or she doesn't miss out on the opportunity to maximize their chances of success.
Recent Tutoring Session Reviews
"The student and I covered this week's objectives in math, science and spelling. We reviewed fractions and multiplying them with whole numbers. We then did the same process using algebra which was much easier for her once I explained it and she tried some examples. Science was much better this week after her practice quiz last week. She is still working on rocks with this week's focus on erosion, weathering and soil. Finally we went over this week's spelling words."
"Tonight the student and I started to prep for her assessment testing. We worked on math topics involving symmetry, congruence, and elapsed time. We spent the remainder of the session working on reading comprehension exercises. The student did well with these exercises but we need to review time a bit more."
"The student and I covered the following topics for the Biology assessment:

2012 FRQ, Q#2 (metab, data interp)

2010 FRQ, Q#2 (Mendelian genetics, Punnet, hardy-w)

2007 FRQ, Q#$ (Molecular biotech - electroph gel, plasmid, tranfrmtn, recomb. DNA, GMOs/ecosys)

Study strategies: note-taking style, succinct summaries, asking self high-level analysis/compare-contrast Q's.

Next session we will:

Cover 2-3 more FRQ

New content: Chps 10, 11 (Classification, Evolution)

Old content: Chps 4-9 (Energy, Cell Div, Molecular Basis of Genetics)"
"We spent most of the session working on questions about a sample reading passage. We worked on correcting run-on sentences, fixing spelling, and finding textual evidence to support answers. We also practiced using the process of elimination to find the correct answer in multiple choice questions. Then we moved on to math. We started to work on sample math questions from the book. We also practiced reducing fractions."
"Continue to discuss review topics in social studies and science in preparation for the student's test. The student told me she is reviewing the English topic cards on her own since English grammar and terms are a big part of the test."
"The student worked 4 math practice tests consisting of 20 questions each. His average for the practice exams was 90.25. The student needs more practice in adding and subtracting mixed positive and negative numbers, finding percentages, and adding and subtracting mixed fractions. He also worked 4 math pages in his Stanford Achievement Test practice workbook."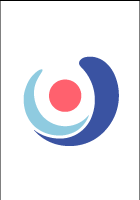 "We started with two-step variable equations, understanding how to solve for x. Then, the student and I discussed proportions and ratios, and completed a worksheet on that. Next, we did word problems to strengthen his comprehension. He occasionally messed up on fractions, so we'll focus more on that in the future. Finally we reviewed his math homework, relating to angle measurement and geometric vocabulary."
"The student and I started working through an old state test so I could get an idea of what she needs to work on. She seems to understand the concepts behind the problem but struggles with application of equations. For starters, I asked her to make flash cards of all the formulas from the test booklet and work on memorizing them for next session. We then worked on going through the problems and focusing on areas where she could cut down on the time it takes to solve the problems."
"The student and I met today to work on the upcoming test instead of regular physics. She did awesome with the majority of the test but could use a brief overview of chemistry and biology principles. We talked about some of the testing material but did not have time to cover all topics."
"During this session, the student and I worked on homework problems I gave him last night. He seems to have a firm grasp of proportions and unit conversions so far, so those problems went well. We struggled together through the systems of multiple equations. Finally, we settled on one technique that he felt comfortable with and could use consistently on the test and, after that, he seemed a lot more comfortable with solving multiple equations. We also reviewed the symbolism homework in depth--definitely a subject we will continue to practice, but he has made a lot of improvement. Finally, we went over some basic geometry concepts. He did really well with these--I'm excited to do a bit more practice with them, but already he seemed comfortable!"
"The student did some prep for the reading portion of the test. She does very well in reading with a close understanding and she has a very strategic approach when she analyzes the question and the answers. I am sure she will do fine on the reading."
"Today we continued reviewing for her biology and algebra state tests. I highly doubt she's going to have a bit of trouble with either test, as long as she continues to keep reviewing her weak areas on her own."
Call us today to connect with a top
STAAR tutor
(888) 888-0446