We are open Saturday and Sunday!
Call Now to Set Up Tutoring:
(847) 840-2442
Private In-Home and Online Phonics Tutoring in St. Charles, IL
Receive personally tailored Phonics lessons from exceptional tutors in a one-on-one setting. We help you connect with in-home and online tutoring that offers flexible scheduling and your choice of locations.
Recent Tutoring Session Reviews
"Tonight's session began with working on some of the student's class work. We worked on definitions his teachers gave him and writing definition sentences for each word. We also worked on a worksheet with several words which the student had to use in a sentence or a story. The student wrote sentences with each word and had some trouble with the spelling of some of the words. We had to break many of the words into smaller parts at times, so he could hear the sounds and try to spell them. We then used letter blend cards to work on the sounds that two letters made, and how those blends sounded the same with many words. Such as the blend "am" and how it sounds in the words; ham, pam, clam, etc. We did this with several letter blends; "an" and "at" blends. We also started to read a story out of a reading comprehension workbook. Simply reading and sounding out words that the student had difficulty with. We didn't finish the story or the questions with it and it was given to the student to work on over the weekend. When writing a sentence, he can spell many easy words but we have to slow down and sound out longer words so he can hear the sounds. I have cards and worksheets to use on those phonics sounds and will use them in future sessions. The student is upbeat about the lessons and does want to learn and that is encouraging."
"* The student wrote a story using the vocab words on which we have been working. * She did an exercise where she picked the correct vocab word to fit sentences. * She also completed an exercise where she needed to choose from two vocab words to complete the sentence and use the remaining word in a personal sentence. * We concluded by reading a story."
"The student and I reviewed social studies homework, which consisted of writing about supply and demand. We talked about a podcast she listened to in class to help answer the questions. Next, we discussed some writing and poetry homework. We talked about how "themes" in poetry can be thought of as "central ideas," but with poetry, it's often masked in metaphor and we have to analyze a little deeper. We worked on this with a Robert Frost poem. I hope we'll get a chance to continue with this, because I think if she learns how to analyze poetry, it will help her analytic skills for all of her reading. We finished up with 20 minutes of free reading, where I helped with pronunciation of certain words, as well as showed her some tricks to using context clues to figure out what a word means."
"I reviewed the alphabet with the student. He struggled with the z, x, and m sounds but made progress with the l sounds. We reviewed writing A, B, and C. While he did okay with letters A and B, he needs to practice writing C. Student two read Stop Gus and A Good Game. She needed my help with the words: big, out, two, one, good, see, came, water, someone, look. She showed progress by being able to read some words in a different story. We worked on her reading comprehension and using the illustrations to help."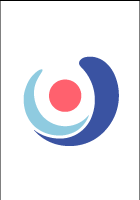 "I reviewed the student's discussion threads for her DNP course for grammar and sentence-structural errors. I made track changes to the document and comments for her consideration. She completely understands the subject matter and conveys this orally. I hope that these edits will be of help to her and hope to see an improvement in her course grade!"
"I reviewed vocabulary with the students from their last reading selection. The students created timelines and explained the data, using a nonfiction passage. They were given and used a rubric to grade each other's work. Students were also given new grade appropriate vocabulary with synonyms, with some discussion of prefixes and suffixes to be used in different writing/reading activities."
Nearby Cities:
Evanston Phonics Tutoring
,
Skokie Phonics Tutoring
,
Oak Park Phonics Tutoring
,
Downers Grove Phonics Tutoring
,
Highland Park Phonics Tutoring
,
Des Plaines Phonics Tutoring
,
Glencoe Phonics Tutoring
,
Naperville Phonics Tutoring
,
Oak Lawn Phonics Tutoring
,
Elmhurst Phonics Tutoring
,
Lombard Phonics Tutoring
,
Schaumburg Phonics Tutoring
,
Lake Forest Phonics Tutoring
,
Buffalo Grove Phonics Tutoring
,
Wheaton Phonics Tutoring
Nearby Tutors:
Evanston Phonics Tutors
,
Skokie Phonics Tutors
,
Oak Park Phonics Tutors
,
Downers Grove Phonics Tutors
,
Highland Park Phonics Tutors
,
Des Plaines Phonics Tutors
,
Glencoe Phonics Tutors
,
Naperville Phonics Tutors
,
Oak Lawn Phonics Tutors
,
Elmhurst Phonics Tutors
,
Lombard Phonics Tutors
,
Schaumburg Phonics Tutors
,
Lake Forest Phonics Tutors
,
Buffalo Grove Phonics Tutors
,
Wheaton Phonics Tutors
Call us today to connect with a top
Phonics tutor in St. Charles, IL
(847) 840-2442