Call Now to Set Up Tutoring:
(832) 748-1733
Private In-Home and Online Science Tutoring in Spring, TX
Receive personally tailored Science lessons from exceptional tutors in a one-on-one setting. We help you connect with in-home and online tutoring that offers flexible scheduling and your choice of locations.
How can a Science tutor help you?
The infinite subject of science covers topics from the unimaginably tiny atom, to the endlessly complex ecosystems of the earth, and to the laws of physics that govern the entire universe. With so many topics to study using the factual, experimental approach we call science, it is fairly common that students are awe-struck and excited about some topics, and frustrated and confused by others. Varsity Tutors can connect you with experienced science tutors in Spring, TX, who are experts in their field and skilled at teaching students of all levels.
Tutors can help stoke your student's interest in a STEM career, and they could help your student exceed their own expectations on the STAAR (State of Texas Assessments of Academic Readiness) exam. With one-on-one attention, your student can explore science the way it is meant to be explored: through inquisitive thinking, analysis, and deep understanding "€ never simply rote memorization. Faced with a whole class of students to manage, a teacher can never dive as far into one topic as your student might want or need. With the help of a passionate and professional tutor, your student can see firsthand how to gather information and answer questions in science. From understanding particles to mapping ecosystems, a tutor could present creative ways to see the topic in a new light. Let us find you a tutor in Spring who will strive to ensure your student understands science by keeping them actively engaged in the educational process.
No two students are exactly alike, and that's why tutors are flexible. All tutors can meet where your student learns best, whether that's in your home, or out at a library, coffee shop, or public park. For students with a modern love for technology, all tutors are happy to meet remotely using our face-to-face live interactive learning platform. When your student is at a location that they like, it is easiest for their tutor to help them get comfortable with the material they want to learn, while boosting their confidence to tackle the difficult topics they encounter. When a student gets lost, having individualized support might make all the difference in their attitude and results. An experienced science tutor in Spring, TX, can pinpoint your student's problem areas and get them working towards success in the course.
It is never too early for your student to begin preparing for a career in STEM or for good grades in their science class. We could help you find an expert science tutor in Spring who could help your student pursue all of their goals in their courses.
Recent Tutoring Session Reviews
"The student and I went over her Spanish homework, math workbook, and some studying strategies today. She's learning familiar commands right now, which we reviewed. I assigned her to write nine sentences using familiar, formal, negative and irregular commands, as well as her new vocabulary. She seems to have a harder time remembering vocabulary, so I once again stressed the importance of buying index cards and making flashcards. She's going to need constant practice with vocabulary, as she tends to forget.This is likely a source of trouble during her tests. As far as math goes, it looks like she needs a review of some more basic concepts, like solving multi-variable equations, using the quadratic formula, and sin/cos/tan. It sounds like she'll be focusing on preparing for testing during the next month in math, so we'll work on some of those basic skills and make sure she's prepared for the exam."
"Student 1 worked on her math, and was working on the concept of division, and its relation to multiplication and factoring. I then assigned her a one page research/writing project on the Flying Dutchman legend because she mentioned liking pirate stories.  With Student 2 I went over some of his writing and we discussed the differences between 1st person, 2nd person, and 3rd persona and appropriate times to use each.  Then we talked through the math concepts for his upcoming test.  Mostly we spent time talking about percents, and how he can think of it as parts of 100, as in 100 pennies make up 1 dollar.  This seemed to help and I think he is moving toward a more conceptual, contextual understanding of math.  "
"We went over one part of a game section she had done for homework and then did some logical reasoning questions together. She took a practice exam as homework and scored a 157 which is highly encouraging. She is also working more efficiently as she gets more repetition with the tests. For homework this week I have asked her to do at least 1 if not 2 more tests and we will meet again in a week."
"On this occasion, the student and I worked on the more detailed aspects of his college applications. Specifically, we looked at the submission requirements for his college choices. I am trying to familiarize myself with some of the programs and the various requirements for each. He is doing an excellent job of using his experience and weaving it into his responses. They are artfully written, with good use of metaphor and structure. I feel his writing style really lets his personality shine through and I am looking forward to working with him in the future."
"The student and I focused this session on sentence completion.  We practiced how read the context of the sentence before looking at the answers to gain an understanding of what the sentence was saying.  This seemed to help her focus on what the question was asking instead of trying to fit the words into the sentence.  She was able to more accurately choose her answers using this method."
"We worked on division strategies.  I showed her two different division strategies. One strategy is long division and the other is short division.  I showed her how to divide by multiplying. She did it pretty well for the first time. We continued practicing this technique with word problems. She did this well too."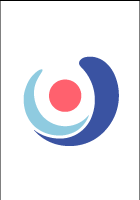 "The student wanted to split the time between math and physics today, she had questions for both. In math, we walked through the unit circle and made note of which quadrants had positive or negative trig values. In physics, we talked about net force between the applied force and friction."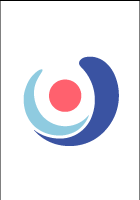 "Today we mainly reviewed and talked about one of the student's lab reports, about an experiment meant to demonstrate the addition of resistors in series and in parallel. We talked about the derivation of the expressions for equivalent resistance in series and parallel, and about sources of error. He contributed good thoughts to the discussion, and was able to write up much of what we talked about. I am glad we got to talk about the derivation, because that is the sort of thing I would like to go over in a class, to show how the equations come about."
"We continued working solving different types of common problems in high school physics course. I went over some additional circuits problems and the concept of weightlessness. The problems on circuits involved a combination of parallel and series circuits."
"Today we did many practice problems straight from the website on graphs, net force diagrams, acceleration calculation, and frame of reference. She was able to see what type problems will be on the test. Taking the problem piece by piece is important for her to understand what its asking."
"We continued with Lenz's Law and other electromagnetism concepts. We also went through some optics material. The work consisted mostly of practiced problems from study guides. The student just informed me he got an A on his last test, so I would consider this study session a success."
"We started with a brief overview of what they have been doing in the student's calc class. Since this is stuff we've covered before her class got to it, the student has a great grasp on the content and how to take derivatives. We discussed taking derivatives with respect to different variables, such as seeing the instantaneous rate of change of volume with a change in radius for some object. From there we went into studying physics for the AP test, covering waves and optics (reflection and refraction). Next time we'll talk about lens & mirror problems and atomic physics."
Nearby Cities:
Bellaire Science Tutoring
,
West University Place Science Tutoring
,
Sugar Land Science Tutoring
,
Katy Science Tutoring
,
The Woodlands Science Tutoring
,
Missouri City Science Tutoring
,
Stafford Science Tutoring
,
Houston Science Tutoring
,
Pasadena Science Tutoring
,
College Station Science Tutoring
,
Pearland Science Tutoring
,
Bryan Science Tutoring
,
League City Science Tutoring
,
Baytown Science Tutoring
,
Conroe Science Tutoring
Nearby Tutors:
Bellaire Science Tutors
,
West University Place Science Tutors
,
Sugar Land Science Tutors
,
Katy Science Tutors
,
The Woodlands Science Tutors
,
Missouri City Science Tutors
,
Stafford Science Tutors
,
Houston Science Tutors
,
Pasadena Science Tutors
,
College Station Science Tutors
,
Pearland Science Tutors
,
Bryan Science Tutors
,
League City Science Tutors
,
Baytown Science Tutors
,
Conroe Science Tutors
Call us today to connect with a top
Science tutor in Spring, TX
(832) 748-1733