Call Now to Set Up Tutoring:
(310) 617-6847
Private In-Home and Online Mandarin Chinese Tutoring in South Pasadena, CA
Receive personally tailored Mandarin Chinese lessons from exceptional tutors in a one-on-one setting. We help you connect with in-home and online tutoring that offers flexible scheduling and your choice of locations.
Recent Tutoring Session Reviews
"We focused on listening and speaking, which are two critical areas that will be addressed in her AP exam but aren't well-covered with textbook learning. We used CCTV learning modules and her own course material, both of which she can refer to at her own time. She is a very clever student who has a foundation in the language from classwork, but also from having actually traveled to China which gives her a better sense of how the language is spoken authentically (vs. an audio taping of a textbook lesson). I am eager to continue working with her on unifying work she has absorbed already from school with the learning I have prepared for her. I believe we will be able to get her to a point of much greater fluency in everyday conversation."
"The student and I first had a quiz on the vocabulary for lesson five, dialogue two. We practiced conversing a little, then read the first dialogue of lesson six. We also reviewed his school homework."
"Reviewed with the student her verbal homework, focusing on pronunciation and methods to memorize the assignment."
"Today's content: Medical words and terms in Chinese. He works hard and learns quickly. We can have a conversation in Chinese now. He has a very good attitude about studying."
"The student worked on Chinese writing practice, then did a vocabulary review with me. The student completed vocabulary worksheets."
"We continued drilling the unit vocabulary with focus on beginning to string words together to formulate sentences on the fly. Reading characters is starting to click for the student."
"2/20: Today, I briefly introduced myself and discussed what the student wished to achieve in Mandarin Chinese, what learning resources he's accustomed to, as well as what he wishes to improve on - his strengths and weaknesses. He wished to focus on reading and speaking, he said he could work on writing on his own. I assessed his reading level and oral skills and found that his level was pretty high, but he was extremely rusty at being able to recognize a phrase or a word he once knew but now was unable to pronounce or understand. I decided to start him on the Hanyu series starting with book 5 (he had no trouble with books 1-4), which is around 80% his comfort level. We will start with 3 chapters a session and when we move onto the later books, we will start slowing down. I will also use his old textbooks that he is accustomed to using back when he learned Mandarin Chinese. For his assignment, he will review the 3 chapters we went over for next time. 2/25: Today, I quizzed and reviewed chapters 1-3 from the Hanyu series book 5. I tested the student on vocabulary and translating certain excerpts from the chapter passages. I also had him try to use some of the vocabulary in a conversation. He is progressing very, very well and the solid foundation he had built in Mandarin Chinese back from his studies is really starting to show. I picked an easier news article for him this time, albeit slightly longer. This time he picked up the article a lot better. I had him start keeping track of some business/law/political vocabulary that will be useful to him later and jot them down in a vocabulary book."
"We have covered lesson 2, and we also went over the previous lesson. The student is able to construct the words into sentences, which is very impressive. She has mastered what I have taught her so far."
"In this class, I let the student practice the test online so he could become more familiar with the test format. I'm glad to see he performed better and better on the tests."
"Student achieved full understanding of demonstrative and interrogative pronouns. Student is now able to construct novel sentences and questions using various pronouns."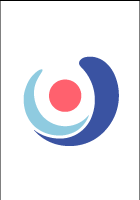 "We reviewed for her exam by practicing writing, reviewing vocabulary, identifying characters, etc. She put in a lot of effort and did a great job."
"Continued work on lesson 17. Corrected student's tone. Finished a typing exercise. Taught student color words."
Nearby Cities:
Malibu Mandarin Chinese Tutoring
,
Oxnard Mandarin Chinese Tutoring
,
Santa Barbara Mandarin Chinese Tutoring
,
Woodland Hills Mandarin Chinese Tutoring
,
Santa Clarita Mandarin Chinese Tutoring
,
Thousand Oaks Mandarin Chinese Tutoring
,
Simi Valley Mandarin Chinese Tutoring
,
Ventura Mandarin Chinese Tutoring
,
Camarillo Mandarin Chinese Tutoring
,
Moorpark Mandarin Chinese Tutoring
,
Santa Paula Mandarin Chinese Tutoring
,
Agoura Hills Mandarin Chinese Tutoring
,
Calabasas Mandarin Chinese Tutoring
,
Port Hueneme Mandarin Chinese Tutoring
,
Fillmore Mandarin Chinese Tutoring
Nearby Tutors:
Malibu Mandarin Chinese Tutors
,
Oxnard Mandarin Chinese Tutors
,
Santa Barbara Mandarin Chinese Tutors
,
Woodland Hills Mandarin Chinese Tutors
,
Santa Clarita Mandarin Chinese Tutors
,
Thousand Oaks Mandarin Chinese Tutors
,
Simi Valley Mandarin Chinese Tutors
,
Ventura Mandarin Chinese Tutors
,
Camarillo Mandarin Chinese Tutors
,
Moorpark Mandarin Chinese Tutors
,
Santa Paula Mandarin Chinese Tutors
,
Agoura Hills Mandarin Chinese Tutors
,
Calabasas Mandarin Chinese Tutors
,
Port Hueneme Mandarin Chinese Tutors
,
Fillmore Mandarin Chinese Tutors
Call us today to connect with a top
Mandarin Chinese tutor in South Pasadena, CA
(310) 617-6847