Call Now to Set Up Tutoring:
(310) 617-6847
Private In-Home and Online HSPT Tutoring in South Gate, CA
Receive personally tailored HSPT lessons from exceptional tutors in a one-on-one setting. We help you connect with in-home and online tutoring that offers flexible scheduling and your choice of locations.
Recent Tutoring Session Reviews
"She took (most of) a practice test, and we went over her answers to it. We identified a few areas where test-taking skills could have helped her reach the correct answer and others where her content knowledge needs to be shored up. In particular, we still need to work on vocabulary, and I will be giving her a new list to concentrate on. She also needs to work more on circle geometry, and I've left her with a number of questions to focus on that. In addition, figuring out percentages and proportions were an area of weakness. She showed a great strength in not making any basic math errors and making good use of the calculator. She will provide me with an essay so that we can go over that portion of the SAT."
"The student and I began by reviewing some practice sections he completed for homework. Next, we continued to practice active reading strategies for the critical reading section, focusing on pacing and time management. She is doing a good job, but he needs to keep practicing reading and analyzing passages so that he gets better at identifying the subtleties of authors' arguments in the time allotted. For homework, the student will complete a timed full-length practice test as well as some additional passage-based reading sections."
"The student had completed an entire SAT practice test and we reviewed a reading section and writing section this week. We went through the passage-based questions and I emphasized the use of the elimination-based strategy. He thought that our concept reviews from last week were very helpful, so I wanted to go through the writing section to see what he had gotten incorrect, and to see if there were any specific patterns or recurring concepts that he has problems with. It seems that he tends to get noun/number agreement problems wrong, although he is able to immediately see the problem once I point it out. I do think he understands this concept, but on the practice test he seems to miss these errors, so I will assign some practice problems."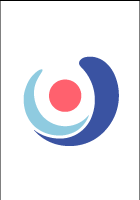 "We went through the first practice math section in the student's new SAT book. We specifically focused on complex geometry questions (label everything, drawn new lines, and memorize special right triangles and how they can help you). We also continued to focus on systems of equations (either substitute and solve or add together). We also did some new practice with graphing scientific information and working with slope."
"We went through the hw I gave the student, since she had some difficulty with factoring. We worked through a lot of her problems. Then, we went through a number of sentence error questions relating to word agreement. Finally, we covered math, particularly inequalities and word problems. She had some difficulty at the beginning, but she was able to utilize techniques and formulas to get problems right with repetition."
"We went through the math and arithmetic reasoning sections of a practice test while timing it. The student used the strategies we've talked about to answer the questions or skip them if they were too difficult to come back to later. Doing this, she made it through both sections only having to come back to a few questions, and was able to answer some of those at the end. She is going to do a practice test on her own with the timer and we will go over the ones she missed for our next session. I believe she is doing really well, and should be able to get the majority of the ASVAB math questions right if she were to take it at this point."
Nearby Cities:
Malibu HSPT Tutoring
,
Oxnard HSPT Tutoring
,
Santa Barbara HSPT Tutoring
,
Woodland Hills HSPT Tutoring
,
Santa Clarita HSPT Tutoring
,
Thousand Oaks HSPT Tutoring
,
Simi Valley HSPT Tutoring
,
Ventura HSPT Tutoring
,
Camarillo HSPT Tutoring
,
Moorpark HSPT Tutoring
,
Santa Paula HSPT Tutoring
,
Agoura Hills HSPT Tutoring
,
Calabasas HSPT Tutoring
,
Port Hueneme HSPT Tutoring
,
Fillmore HSPT Tutoring
Nearby Tutors:
Malibu HSPT Tutors
,
Oxnard HSPT Tutors
,
Santa Barbara HSPT Tutors
,
Woodland Hills HSPT Tutors
,
Santa Clarita HSPT Tutors
,
Thousand Oaks HSPT Tutors
,
Simi Valley HSPT Tutors
,
Ventura HSPT Tutors
,
Camarillo HSPT Tutors
,
Moorpark HSPT Tutors
,
Santa Paula HSPT Tutors
,
Agoura Hills HSPT Tutors
,
Calabasas HSPT Tutors
,
Port Hueneme HSPT Tutors
,
Fillmore HSPT Tutors
Call us today to connect with a top
HSPT tutor in South Gate, CA
(310) 617-6847