Call Now to Set Up Tutoring:
(847) 840-2442
Private In-Home and Online Phonics Tutoring in South Elgin, IL
Receive personally tailored Phonics lessons from exceptional tutors in a one-on-one setting. We help you connect with in-home and online tutoring that offers flexible scheduling and your choice of locations.
Recent Tutoring Session Reviews
"The student and I took turns reading aloud. I asked the student questions during each chapter. In addition, I organized all the student's folders."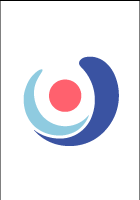 "The student worked on annotating chapters of a novel he is reading in class, as well as identifying themes and developing level 3 questions."
"The student and I continued to work on his comparison/contrast essay. He reported that he did well on his novel test, so we are finishing this assignment just to practice skills in general. He made some good revisions to his rough draft on his own. He has done well, overall. So after he writes another final draft of the essay, we will begin his summer reading book."
"Student A: Reviewed "Kite Runner" essay assignment / Created timeline for completion of essay / Gathered initial research material / Assigned homework (completion of research and thesis statement) Student B: Reviewed study guide for Malcolm X test / Created guideline for studying / Went over helpful study skills / Assigned homework (study for test using strategy we came up with)"
"During this session, the student and I went over her writing assignment from the previous week and discussed our reading. We discussed how writing what you know is often times the easiest and best choice when writing but that it's also good to challenge and stretch your writing abilities at times. At certain points in her story, the student did an excellent job of emulating the author's prose. We also practiced formulating mini-arguments about the text, as if we were responding to essay prompts. The student demonstrated an understanding of the importance of acknowledging "the other side" when formulating an argument."
"The student and I wrote his book report, wrote a sonnet for class, and talked about the Bill of Rights. Another productive and fulfilling session!"
"Helped with Oral Recitation Project- memorized 12 lines from a passage in Romeo and Juliet Worked on Romeo and Juliet Analysis Packet- Finished Act II and part of III"
"The student and I worked on his opinion/research paper about the positive benefits of additional safety measures being implemented in schools."
"Today we reviewed multiple choice and essay questions for the student's upcoming exam. We then discussed test-taking and time management strategies."
"Helped client research and write one-page paper on Charles Ponzi for "Dante's Inferno" project. Reviewed terza rima rhyme scheme rough-draft."
"We worked on her English homework, which consisted of translating a script of a scene of "Romeo and Juliet" into modern-day English."
"I introduced the letter K. We reviewed all the letters that we have worked on in the past. She is making great progress!"
Nearby Cities:
Evanston Phonics Tutoring
,
Skokie Phonics Tutoring
,
Oak Park Phonics Tutoring
,
Downers Grove Phonics Tutoring
,
Highland Park Phonics Tutoring
,
Des Plaines Phonics Tutoring
,
Glencoe Phonics Tutoring
,
Naperville Phonics Tutoring
,
Oak Lawn Phonics Tutoring
,
Elmhurst Phonics Tutoring
,
Lombard Phonics Tutoring
,
Schaumburg Phonics Tutoring
,
Lake Forest Phonics Tutoring
,
Buffalo Grove Phonics Tutoring
,
Wheaton Phonics Tutoring
Nearby Tutors:
Evanston Phonics Tutors
,
Skokie Phonics Tutors
,
Oak Park Phonics Tutors
,
Downers Grove Phonics Tutors
,
Highland Park Phonics Tutors
,
Des Plaines Phonics Tutors
,
Glencoe Phonics Tutors
,
Naperville Phonics Tutors
,
Oak Lawn Phonics Tutors
,
Elmhurst Phonics Tutors
,
Lombard Phonics Tutors
,
Schaumburg Phonics Tutors
,
Lake Forest Phonics Tutors
,
Buffalo Grove Phonics Tutors
,
Wheaton Phonics Tutors
Call us today to connect with a top
Phonics tutor in South Elgin, IL
(847) 840-2442