Call Now to Set Up Tutoring:
(847) 840-2442
Private In-Home and Online Latin Tutoring in South Elgin, IL
Receive personally tailored Latin lessons from exceptional tutors in a one-on-one setting. We help you connect with in-home and online tutoring that offers flexible scheduling and your choice of locations.
Recent Tutoring Session Reviews
"The student completed her homework involving discrete & continuous random variables; probability distributions; mean, variance, and standard deviation of discrete random variables; expected values; binomial, geometric, & Poisson distributions."
"The student continues to progress.  We're working on scales, counting, and rhythm.  I have added etudes to her daily practice routine, as well as some beginning arpeggios to facilitate the smooth transition between skipped notes and musicality in her playing."
"We worked on memorizing some new vocabulary with flash cards for part of the time, which the student quickly mastered. Then, I had her work through with me how verbs work, and what their identifying features are. We worked on the same thing for nouns, and then how we combine features of the two in forming participles. I hope that this will help her in dealing with translating participles especially, and I will return to it again. We then did some translation work on an adapted passage from Vergil."
"30 minutes prep - notes chapters 5 & 6, discussions with the student about Africa project clarification (past present and future) .  30 minutes teleconference with the student on Declaration of Independence assignment completion, Pulitzer project initiation, requirements, recommendations, Africa project status update and next assignments."
"Returned to chemistry, reviewing an equilibrium shift worksheet from class and then working through the student's homework assignment covering reaction rates, LeChatelier's Principle, Keq, and weak acids."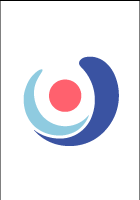 "A practice assessment test began the session.  We began going over the answers.  It seems like the student knows most of what she should at this point. Most of her troubles on the test are topics she has not covered in school."
"This was my first session with the student. He introduced me to his project, which we would be working on. First we outlined his main concerns and decided to work on two particular parts of his dissertation, the assumptions and limitations sections. We read sample papers and he then made a draft of the sections."
"Reviewed, analyzed and strategized with client regarding the history project due in December. Stimulated client's thinking as to reasons for expansionism and imperialism."
"Today, we spent the majority of our session preparing for the student's upcoming biology quiz. He received a review sheet for the quiz, and so we initially based our preparation primarily off of the sheet. I went through each point on the review sheet and verified that he understood by creating practice problems for him to solve. In order to ensure our preparation was as thorough as possible, I supplemented the problems from the review sheet with problems I thought his teacher might throw in. After we had gone through the review sheet and my supplemental questions, we moved on to new material to help him with retention of his upcoming lectures. We finished the session by going over the review sheet again during which time I helped him make flash cards for further review.  "
"Topics Covered: arithmetic and geometric sequences review packet, including recursive formula, series formula, etc.
Progress Achieved: The student can now successfully use the given formulas to solve the arithmetic and geometric series."
"Her class has begun a unit on probability. We reviewed the ideas of sample space, outcomes of events, determining basic probabilities, and probability of a complement. She is understanding the basics."
"The student and I began the session by working on his Science homework that consisted of finding the leverage of a beam. The assignment required him to write a paragraph explaining his explanation. Next, we did a practice page in his math book that consisted of multiplying fractions. Then we did a page of cursive handwriting for practice. Lastly, we randomly choose definitions from the dictionary and wrote their definitions for handwriting practice."
Nearby Cities:
Evanston Latin Tutoring
,
Skokie Latin Tutoring
,
Oak Park Latin Tutoring
,
Downers Grove Latin Tutoring
,
Highland Park Latin Tutoring
,
Des Plaines Latin Tutoring
,
Glencoe Latin Tutoring
,
Naperville Latin Tutoring
,
Oak Lawn Latin Tutoring
,
Elmhurst Latin Tutoring
,
Lombard Latin Tutoring
,
Schaumburg Latin Tutoring
,
Lake Forest Latin Tutoring
,
Buffalo Grove Latin Tutoring
,
Wheaton Latin Tutoring
Nearby Tutors:
Evanston Latin Tutors
,
Skokie Latin Tutors
,
Oak Park Latin Tutors
,
Downers Grove Latin Tutors
,
Highland Park Latin Tutors
,
Des Plaines Latin Tutors
,
Glencoe Latin Tutors
,
Naperville Latin Tutors
,
Oak Lawn Latin Tutors
,
Elmhurst Latin Tutors
,
Lombard Latin Tutors
,
Schaumburg Latin Tutors
,
Lake Forest Latin Tutors
,
Buffalo Grove Latin Tutors
,
Wheaton Latin Tutors
Call us today to connect with a top
Latin tutor in South Elgin, IL
(847) 840-2442