We are open Saturday and Sunday!
Call Now to Set Up Tutoring:
(617) 947-9800
Private In-Home and Online Algebra Tutoring in Somerville, MA
Receive personally tailored Algebra lessons from exceptional tutors in a one-on-one setting. We help you connect with in-home and online tutoring that offers flexible scheduling and your choice of locations.
How can your Algebra tutor help you?
Varsity Tutors' educational directors can identify a private algebra tutor in Somerville, MA, who will address all of your algebra concerns. Algebra is a subject that many students have anxieties about, and your concerned tutor could make your fears disappear while helping you to feel solid and knowledgeable about all of your coursework and questions. The MCAS (Massachusetts Comprehensive Assessment System) is something else that your invested tutor can work with you on, if this is an exam that you might be taking at some point. Whatever your goals and worries regarding algebra are, your trained tutor will take you to the next level.
Varsity Tutors will match you with an excellent algebra tutor in Somerville who will strive to ensure you are test-ready. Perhaps you need algebra to graduate, or for entrance into a degree program, in which case your class test scores are of an even higher importance. Your goal-oriented tutor will leave nothing to spare as they meticulously go over each and every concept needed, or the ones you are having a harder time with. Choosing to use a one-on-one tutor is the smartest decision you can make for your algebra course and your future in math or a related area.
Your conscientious algebra tutor in Somerville could break down the most complicated concepts in a way that is easy for you to understand. Stop being intimidated by algebraic lessons about calculating scope, the distributive property, rate of change, interval notations, sets of numbers, X and Y intercepts, or graphing linear inequalities. Let a qualified tutor teach you an excellent way of learning these inside and out, and the secret methods to memorizing them and excelling in your algebra coursework. You could be first in the class after having an unmatched level of coaching from your tutor.
Call Varsity Tutors to get connected with a top-notch algebra tutor in Somerville, MA. Setting up meetings is a breeze, and is all about convenience for you. You can choose any day or time for your tutoring sessions. You can choose the location as well; you can be tutored in your own home if you prefer, or at your favorite neighborhood cafe or library. Your comfort and peace is important for productive study sessions, so it's up to you where you'd like to learn. Online face-to-face tutoring is also possible, so you literally can meet from anywhere and even stay in your slippers. Contact us today to start finally getting control of algebra.
Recent Tutoring Session Reviews
"The student and I reviewed most of the same material that we covered yesterday which included exponent rules, reducing fractions, factoring polynomials, and similar concepts. We additionally covered systems of equations and the formulation of such equations from word problems."
"I had my first session with student 1 and student 2 yesterday evening. It went very well! I alternated my time between the two of them and helped them both with their homework. The students are both taking algebra; however the topics they're covering are different. Student 1 needed help with factoring, once he got the hang of it he did a terrific job and completed his homework with all correct answers. We then went over a quiz. Student 2 had two long worksheets that were focused on exponents. She also caught on quickly; however I spent a little bit of time helping her with a few basic principles of algebra that she then applied to her homework. Afterwards I debriefed with their mother about the session and learned a little bit more about student 1 and student 2 and how best to approach them individually during the sessions. They're great kids and I'm looking forward to seeing them again next week!"
"We did a chapter review in preparation for the student's test on Friday. Specifically: multiplying and dividing monomials, special products, and scientific notations. We also went over a quiz that she took on Monday regarding diving monomials."
"The student had a math test last week, and has now entered a new chapter. She is learning about x-intercepts and y-intercepts, and how to use them to graph linear equations. We talked about how an x-intercept means that y=0 and a y-intercept means that x=0. We figured out how to find intercepts using equations, graphs and charts. Then we worked on using equations and charts to create graphs. She had some trouble understanding the concept of an intercept and remembering which direction x and y were on the graph, but by the end she seemed to have a better grasp on both."
"We focused on math for a lot of our time. The student is learning about exponents and writing in scientific notation. She had a worksheet for homework that we went over together. She does really well at repeating the steps that she is taught but I wasn't sure if she was actually understood what she was doing. We went over the rules and then the remainder of her homework. She had a little bit if trouble with scientific notation but once I pointed out where she was making her mistake most she corrected it. She also had a essay due the next day in her language arts class the next day so we went over that together. She showed me her rough draft and together we made edits. She created an outline, wrote a solid intro paragraph and finished a little over half of her second draft."
"We reviewed exponential functions and their graphs, then covered asymptotes and domain/range. Although domain and range are typically extra difficult for the student, for exponential functions, the rules are more straightforward and so she got the hang of it quickly. We finished reviewing her homework and then practiced matching graphs to their functions."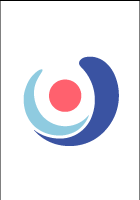 Nearby Cities:
Westminster Algebra Tutoring
,
Portland Algebra Tutoring
,
Worcester Algebra Tutoring
,
Hartford Algebra Tutoring
,
New Britain Algebra Tutoring
,
Middletown Algebra Tutoring
,
Woonsocket Algebra Tutoring
,
Leominster Algebra Tutoring
,
Fitchburg Algebra Tutoring
,
Marlborough Algebra Tutoring
,
Norwich Algebra Tutoring
,
New London Algebra Tutoring
,
Groton Algebra Tutoring
,
New Hampshire Algebra Tutoring
,
Oregon Algebra Tutoring
Nearby Tutors:
Westminster Algebra Tutors
,
Portland Algebra Tutors
,
Worcester Algebra Tutors
,
Hartford Algebra Tutors
,
New Britain Algebra Tutors
,
Middletown Algebra Tutors
,
Woonsocket Algebra Tutors
,
Leominster Algebra Tutors
,
Fitchburg Algebra Tutors
,
Marlborough Algebra Tutors
,
Norwich Algebra Tutors
,
New London Algebra Tutors
,
Groton Algebra Tutors
,
New Hampshire Algebra Tutors
,
Oregon Algebra Tutors
Call us today to connect with a top
Algebra tutor in Somerville, MA
(617) 947-9800