We are open Saturday and Sunday!
Call Now to Set Up Tutoring:
(888) 888-0446
Private In-Home and Online Software Tutoring
Receive personally tailored Software lessons from exceptional tutors in a one-on-one setting. We help you connect with in-home and online tutoring that offers flexible scheduling and your choice of locations.
How can a Software tutor help you?
Almost every computer user knows what it is like to try to learn a new suite of software. From the novice to the most experienced, it can be quite difficult to master all of the operations and functionalities that complex commercial software tools include. From business-related productivity applications and presentation software to image and visual design software suites, each program holds a host of hidden functionalities that require investigation and time to master. If only you had a guide to help you! Thankfully, Varsity Tutors can help you connect with the assistance you need. Contact our directors today to discuss the software tutoring options that are available in your area. There is support available anywhere inside the United States. You don't have to feel alone in your studies; tutors are available to help you reach any academic goal.
A career in Computer Science and Software can be very rewarding. Software engineering and computer science are quickly becoming the future of technology. Technology impacts our daily lives, from the phones we use to the movies we watch. Whether you are thinking of a career in software engineering, medical and flight systems, or even space systems, the tutors would love to assist you in getting there. Varsity Tutors would like to help you find a tutor who can teach you to master the subject you are struggling with. You can feel confident knowing that you have the best help available, because the instructors are fully licensed and knowledgeable about each topic. You will be connected with a tutor who has numerous tips and techniques to teach you the ropes. Your lesson plan will be tailored to your unique learning capabilities. Your tutor will take the time to get to know you personally and build a learning plan that is designed to help you succeed. Tutors can meet you in person at your home or any public place of your choosing. However, for those who are very busy or unable to leave the home for whatever reason, tutoring is available through a live online platform. The decision is entirely yours to make, and you can try each method to find what is right for you.
Computer science and software tutors are available to help you develop expertise in your particular software suite. Software students range from users who have little or no computing experience to advanced users looking to learn a particular software suite quickly without the hassle of tedious instruction manuals and online tutorials. No matter what your skill set or age, tutors can craft a lesson plan that meets your experience - from the very young to those with many years behind them. Likewise, instructors are ready to help the advanced user get up to speed as quickly as possible. Using your pre-existing skill set, your tutor can help you by focusing only on those specific topics for which you need directed attention. Learning to use software is a very personalized experience, with different users often employing very different approaches. Online tutorials and impersonal books cannot address your particular set of skills, weaknesses, and goals. However, personal software tutoring can provide just such targeted help, meaning that you can make progress toward your computer usage goals quickly and with little frustration. Instead of becoming vexed with the opaque support offered by other sources, find a tutor to help you learn a particular software as quickly and painlessly as possible. Your tutor will have tips and tricks to help you succeed in whatever area you are struggling with. Contact Varsity Tutors today to find the perfect software tutor for your current application-learning needs. To begin the path toward your tutoring experience, contact your local educational directors today!
Recent Tutoring Session Reviews
"The student  and I worked mostly on interrogative words.  I wrote sentences down and he would answer them correctly most of the time.    We went over all the interrogative words, especially cuando, and he improved remembering them with practice.  We also went over verb ending in -er and -ir in the preterite tense.    The student remembers the correct conjugation when he goes over the verb conjugations. The -er and -ir verbs are new to him and it shows he has been studying to memorize them."
"The student had finished reading Macbeth, so we went through and developed answers for the short answer section of lesson 8. We also took the time to create an outline for the longer essay portion so that she can begin drafting the essay herself."
"In our first session of the school year, the student and I worked through her American History homework (an essay on Abraham Lincoln and applying the ideals of justice, opportunity and rights to today's world) and she finished her math assignment, checking afterwards."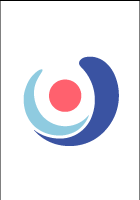 "During this session with the student we worked exclusively on math problems.  I brought along some tough math problems for her to work on that she did fairly well on.  I think it would be best for her if I continued to bring problems that focus on functions and problems that are very convoluted/wordy.  I didn't assign her anything to work on because we will be meeting tomorrow.  I intend to work mainly on math with her again tomorrow, with maybe a bit of critical reading at the end to brush up on her strategies before her next practice test."
"Today we discussed the format of GRE, including types and durations of sections, quantitative question types, and test day logistics. We also discussed a plan for our next six sessions. I assigned a diagnostic exam from his book as homework. We will analyze the diagnostic exam to determine future course of study, but anticipate we will begin by going over the first section."
"Today we started off with geometry and worked on sine and cosine ratios. Once she understood how to approach the problems, she had a really easy time with it and was able to finish her worksheet quickly. She has a test over taxonomy, which is remembering all of classifications for living organisms and their characteristics, which is a lot of information."
"I went to see the student today and we went over the present progressive. I gave him an exercise to do. We also went over the indirect object and he practiced with examples I gave him. We also did more of the packet and finished the unit of 3B."
"The student is reading Anne of Green Gables this summer, so we discussed what she had read so far. Part of her project is to do character analysis, so I had her write a rough draft of Anne's character, and also a draft of the setting description. We also discussed literary archetypes and story arches."
"During this session, I helped the student with his reading and pronunciation in English. We also reviewed the homework from Monday and corrected the errors we found."
"Student 1 and I reviewed the vocabulary in the story. Then we finished the draft on her own funny story. We did multiplication and division. Then we did Greek Mythology. Student 2 and I finished reading Green Eggs and Ham! I created a bingo game with the sight vocab and she did very well. Then she did some hidden pictures vocab work."
"Today we reviewed for the student's final exam. We started with a charged particle sped up by some now voltage to some final speed. We then looked over his notes and homework and talked about issues as they arose. The student seems to understand the material very well."
"We worked on the student's midterm essay #2. He wrote his introduction, and two body paragraphs. I gave him detailed notes that I took as he was working."
Call us today to connect with a top
Software tutor
(888) 888-0446