We are open Saturday and Sunday!
Call Now to Set Up Tutoring:
(847) 840-2442
Private In-Home and Online HSPT Tutoring in Skokie, IL
Receive personally tailored HSPT lessons from exceptional tutors in a one-on-one setting. We help you connect with in-home and online tutoring that offers flexible scheduling and your choice of locations.
How can a tutor help your child master the HSPT?
Are you seeking to enter your child in a private or parochial high school? If so, they are going to need to potentially increase your score on the High School Placement Test (HSPT). Although this exam does not have a nationally standardized score report, it is nonetheless challenging. The test is 2.5 hours and consists of 300 questions. It assesses your son or daughter's math, language, quantitative, reading, and verbal skills in multiple choice format. Any 8th grader taking the HSPT must certainly be experienced in every one of these areas and start practicing the subject areas and test format well ahead of time. This is often tough to do alone. Varsity Tutors' educational directors can find your youngster an exceptional HSPT tutor in Skokie, IL, who could help them discover a newfound appreciation for the test.
The educational directors at Varsity Tutors are happy to try to help your child find a private, professional HSPT tutor in Skokie. An instructor will be found based on your student's abilities, learning style, and their goals and personality. The idea is to find a tutor who could provide the exact method of targeted instruction and topic coverage that works for your student. The tutor can customize each lesson to get your student caught up and ready for the exam. It may take a little time, but working well ahead of time of the exam might enable your son or daughter to benefit from their tutor's patience and flexibility. The sessions can take place at a time and location that works for you, even online.
Regardless of how and when they meet, a private tutor can focus on the most relevant topics, tools, and study materials. Practice tests could help them see whether your youngster needs work on their grammar or spelling, problem solving, algebra, or geometry skills. They may work on reading comprehension as well. Review books and test-taking advice are available and, as your child's tutor has taken the HSPT before, they may offer the greatest encouragement to try to improve your student's confidence.
Varsity Tutors could help you find a professional HSPT tutor in Skokie to try to make sure your child is ready on the day of the exam. A tutor takes the guesswork away. They may adapt their approach as needed and apply an alternate teaching method if your child continues to struggle. Getting connected is easy. It is possible to connect your student with an experienced HSPT tutor in Skokie, IL, by contacting one of our educational directors. They can then can get on track to success straight away.
Recent Tutoring Session Reviews
"The student is now taking pre-calculus in a mini-mester course. He started yesterday and has his first exam tomorrow. We went over the review for the exam. It seemed to be essentially a review of college algebra. Topics included defining functions, graphing functions, translating functions, simplifying equations, etc.
Overall, he did very well. The student has a good understanding of most of the material. He had an occasional question and only needed clarifications on a few a concepts and basic math skills."
"1. Worked extensively with past tense verbs: regular, irregular, stem-change, car, gar, zar and spelling change verbs in the preterit. He also learned a new song to memorize some of the irregular verbs. I taught him several memorization tricks."
"The student and I worked through two homework assignments and corrected some problems that she had missed on her last homework assignment. We covered a new topic - simple algebraic equations involving multiplication and addition. The student and I also reviewed how to convert simple fractions (1/2, 1/10, etc.) to decimals. We will continue to review interconversion between fractions and decimals in future sessions."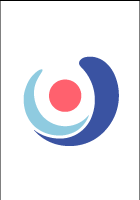 "I met with the student for the first time today, and she wanted to go through practice problems that her teacher had given to her in order to practice for the second part of her midterm on Wednesday. I explained the reasoning behind the different answers and tried to prompt her for more information to make sure she understood full concepts. She wants to meet weekly from now on so we scheduled our next meeting for next Wednesday at 4:00."
"The student and I reviewed problems for her exam tomorrow. I focused on helping her understand when to use which formulas and calculator applications. We also discussed how to verbally describe the results of statistical tests."
"Introduced currents and circuits in the electricity chapters. We went over several problems that the student had missed on her homework, and I explained how to attack them."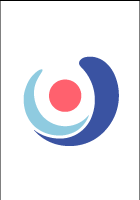 "We went through a lot of math, but the time just flew by. Graphing is something the student says she struggled with in school, but we made good progress with it today. Even equations of parabolas and circles don't seem so bad now."
"The student and I worked on both prep tests today (he will take both tests). We did another practice essay, where he continues to do very well. We talked about the importance of writing carefully and thoughtfully (adverbs instead of adjectives, its vs it's, etc.). We also worked on science. Although the concepts were easy for him, the timing will be an issue. We will discuss time management strategies in detail next time."
"Today we reviewed techniques for passage-based reading on the SAT. We did several timed passages, and his timing is a few minutes off but seems like it will be easy to work on. We reviewed fill-in-the-blank and sentence completion problems, and sentence correction problems. We agreed that he is now at the stage where he understands the strategies and is ready to focus on practicing."
"We covered sentence completion with vocab practice. He demonstrated proficiency on the sentence completion problems. He also completed another practice exam and did much better this time. He stated that he took more time on this practice exam than on the last one. He is going on vacation next weekend, so we will meet again in two weeks for sentence correction practice."
"We went over his last test, focusing on making a vocabulary list from the critical reading problems he had trouble with. We spent more time digging through the math. He is getting all the easy questions. However, the harder questions are still intimidating him. To combat this, I'm having him look over the math review in the SAT book to cover any gaps in his knowledge. Other than that, I'm continually exposing him to new strategies and tactics for these harder problems. Vocabulary continues to be the main issue, and we're working on that as fast as is practical."
"Went over a sample essay and sections from practice test. Graded the practice test to get an idea of where she was. Covered ratios and averages, two math concepts she was struggling with. Went over the various types of trap answers for Critical Reading tests."
Nearby Cities:
Evanston HSPT Tutoring
,
Oak Park HSPT Tutoring
,
Downers Grove HSPT Tutoring
,
Highland Park HSPT Tutoring
,
Des Plaines HSPT Tutoring
,
Glencoe HSPT Tutoring
,
Naperville HSPT Tutoring
,
Oak Lawn HSPT Tutoring
,
Elmhurst HSPT Tutoring
,
Lombard HSPT Tutoring
,
Schaumburg HSPT Tutoring
,
Lake Forest HSPT Tutoring
,
Buffalo Grove HSPT Tutoring
,
Wheaton HSPT Tutoring
,
Gleview HSPT Tutoring
Nearby Tutors:
Evanston HSPT Tutors
,
Oak Park HSPT Tutors
,
Downers Grove HSPT Tutors
,
Highland Park HSPT Tutors
,
Des Plaines HSPT Tutors
,
Glencoe HSPT Tutors
,
Naperville HSPT Tutors
,
Oak Lawn HSPT Tutors
,
Elmhurst HSPT Tutors
,
Lombard HSPT Tutors
,
Schaumburg HSPT Tutors
,
Lake Forest HSPT Tutors
,
Buffalo Grove HSPT Tutors
,
Wheaton HSPT Tutors
,
Gleview HSPT Tutors
Call us today to connect with a top
HSPT tutor in Skokie, IL
(847) 840-2442