We are open until 8pm!
Call Now to Set Up Tutoring:
(847) 840-2442
Private In-Home and Online GMAT Tutoring in Skokie, IL
Receive personally tailored GMAT lessons from exceptional tutors in a one-on-one setting. We help you connect with in-home and online tutoring that offers flexible scheduling and your choice of locations.
Recent Tutoring Session Reviews
"The student completed a verbal section of the SAT from last time, and we particularly drilled over the difficult Sentence Completion questions. Thefeels much more confident about these types of questions now. For next time, I am having him complete another practice test."
"The student and I practice multiplication by playing multiplication baseball on her math book website. We also reviewed division facts by using her flashcards. After the practice, she took two timed tests - one with division facts and one with multiplication facts. We reviewed the idea of "fact families" and the interchangeable nature of multiplication and division.

She showed improvement in division since last week's session when we worked on division. Her math facts skills are growing stronger, but she still occasionally forgets certain math facts."
"The student is making progress.  We studied for a test that she is taking on Wednesday.  It'll probably be challenging for her, but I think it will finally convince her to memorize her question words.  She is gaining confidence in Spanish and even trying to respond to me when I speak to her in Spanish.  Her grade is already improving in her Spanish class and she she is becoming more motivated.  "
"During this session, the student and I received the vocabulary that she had trouble with on a recent quiz. The topics were table settings and fruit vocabulary words. She was able to identify the words that were more difficult for her, and then we worked on composing sentences using those words that were unique and detailed enough to only describe the target vocab word. I then quizzed her on the words, and read the sentences that she had written to her as clues when she was not immediately able to identify the meaning of the word. Then I dictated the words to her, as many of the words were challenging to her because of their spelling. Finally, we worked on conjugating some of the reflexive verbs that her class has been working on. Over all, she did an excellent job."
"The student and I went over a couple of the problems in his first practice test that he still had some difficulty with. We also did some factoring of quadratic equations and went over his essays. We finished up by going through the geometry problems from the test prep book. His homework is to finish the problems in the math practice set."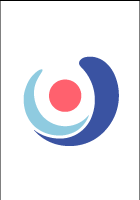 "Today was my last scheduled session with the student. She has been a great student and she has made major improvements on her content knowledge and overall chemistry abilities. Today we discussed molar mass, calculating molarity, balancing equations, stoichiometry, reading the periodic table, diatomic elements, and proper calculation methods."
"We discussed questions on drawing charts, diagrams, and otherwise summarizing the information of word problems. We talked about algebraic solutions versus the plug in method, for solving questions with variables."
"We went over math topics that still presenting a problem for the client. I reviewed over how to subtract and add with regrouping. I also went over multiplication facts, place value and least common multiple. This tutoring went very well."
"In this session, the student and I began reviewing Chapter 9: Conic Sections. We first went over the graphs of simple parabolas without translation. We then moved ahead to circles, which the student informed me her teacher would not be giving a lecture on. We also managed to begin some of her homework on this topic area, and I felt she was comfortable with the two sections by the end."
"We covered how to calculate the mid-segment of a trapezoid, the interior angles of a quadrilateral, and kites. The student seemed to struggle the most with her simple arithmetic. I left no extra work for her as she had a solid grasp of the material. The session went very well."
"Let the mad dash to finals begin! The student did really well. We worked for a few nanoseconds on the previous day's verb material, and then we integrated into article declension exercises. He had a nice little moment when he realized why we had been talking about sentence diagrams all those weeks before. He performed the work accurately and efficiently, and I hope to build on it on our next meeting. I assigned him further duo lingo work, and I asked him to compile a list of all the vocabulary for which he will be responsible on the final, a task which he has already completed."
"Today we went over the question words again, this time making more flashcards. We also went over the du, des, au, and aux contractions as well. The student was able to differentiate between the contractions, and use them in sentences. We also made flashcards for the contractions. Then we reviewed the adjectives in the chapter, and the student used the adjectives to describe people who he knows. We finished by going over the S + V + O grammar structures that he will have to unscramble on his test. All of the material that we went over tonight was from the review sheet that the student's teacher gave him."
Nearby Cities:
Evanston GMAT Tutoring
,
Oak Park GMAT Tutoring
,
Downers Grove GMAT Tutoring
,
Highland Park GMAT Tutoring
,
Des Plaines GMAT Tutoring
,
Glencoe GMAT Tutoring
,
Naperville GMAT Tutoring
,
Oak Lawn GMAT Tutoring
,
Elmhurst GMAT Tutoring
,
Lombard GMAT Tutoring
,
Schaumburg GMAT Tutoring
,
Lake Forest GMAT Tutoring
,
Buffalo Grove GMAT Tutoring
,
Wheaton GMAT Tutoring
,
Gleview GMAT Tutoring
Nearby Tutors:
Evanston GMAT Tutors
,
Oak Park GMAT Tutors
,
Downers Grove GMAT Tutors
,
Highland Park GMAT Tutors
,
Des Plaines GMAT Tutors
,
Glencoe GMAT Tutors
,
Naperville GMAT Tutors
,
Oak Lawn GMAT Tutors
,
Elmhurst GMAT Tutors
,
Lombard GMAT Tutors
,
Schaumburg GMAT Tutors
,
Lake Forest GMAT Tutors
,
Buffalo Grove GMAT Tutors
,
Wheaton GMAT Tutors
,
Gleview GMAT Tutors
Call us today to connect with a top
GMAT tutor in Skokie, IL
(847) 840-2442