We are open Saturday and Sunday!
Call Now to Set Up Tutoring:
(847) 840-2442
Private In-Home and Online Accounting Tutoring in Skokie, IL
Receive personally tailored Accounting lessons from exceptional tutors in a one-on-one setting. We help you connect with in-home and online tutoring that offers flexible scheduling and your choice of locations.
How can a Accounting tutor help you?
Even for students with specific career goals in mind, the particular courses they must take may still prove challenging. Accounting is no exception. You'll have to learn how an accountant records, classifies, interprets, and communicates financial information. The classroom setting doesn't always yield a perfect skill set, by itself. The educational directors at Varsity Tutors are experienced at connecting students in Skokie, IL, with accounting tutors. A private, independent tutor can try to show how you will apply the respective skills, and put each topic in a context you can understand.

Liabilities, materiality, substance over form, owner's equity, and a host of other topics can be taught on your time, at your pace. Each tutor knows that you have a full set of classes, with jobs and other activities to boot. They can work between classes, or at the end of the day. Many are available on Saturdays or Sundays. It's also easy to find a tutor who can travel to your home, or another location that works for you. Online lessons, in which you meet face-to-face with your accounting tutor on a live learning platform, are another option.

No matter how busy or confused you are, Varsity Tutors can help you streamline your studying to suit your specific needs, by finding you a skilled accounting tutor in Skokie today. Your tutor will start by assessing what you need to learn. They will put together a personalized study plan that includes materials relevant to those topics. Their strategy is a helpful alternative to a "one-size fits all" approach. Your tutor is also willing to adapt their plan as they assess how you progress in the subject.

Think it is a challenge to find such an instructor? Our educational directors will match you with an accounting tutor in Skokie, who is knowledgeable in a host of alternative teaching methods, to best teach to your particular learning style. This saves time by working on your level, and explaining the concepts in a way that facilitates your comprehension. The process is proven to build confidence and make learning more enjoyable.

Tutors also have a way of preventing you from falling behind, aiming to ensure you can put together the going concern concept, duality concept, business entity concept, and other accounting concepts into a body of working knowledge. Our educational directors in Skokie, IL, can locate an accounting tutor, who can try to help you pursue your goals and excel on your exams. They will design a study plan that strives to ensure you are prepared to do your best and work towards a successful career.
Recent Tutoring Session Reviews
"Today the student and I continued with what we were working on last session. We started with words that start with "o" and "e"; since she's doing REALLY well with consonants, I wanted to start working on vowels. She's getting better! We then worked on words that end with "d", and she did a great job! She's really getting the hang of ending sounds. Then we worked some more with making the connection between the number (symbol), the word for each number, and counting that number of objects. She did much better at that task today! I'm really impressed at how quickly she is learning everything we work on together."
"The student got a 30 on his comics quiz, so we spent a fair amount of time filling in the gaps of his understanding. By the end of our session, he was comfortable with parabolas, circles, and hyperbolas, and he had an organized study sheet to refer back to in case he forgets these concepts."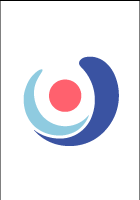 "The student and I finished the sentence completion practice questions on the ISEE. Additionally, we worked through several review worksheets on triangles/lines and rays/finding missing angles. I left a list of vocabulary words for her to look up and study before our next session. We plan to meet next Monday.  "
"The student and I reviewed for her upcoming quiz on lines of concurrency for triangles - we looked at circumcenters, centroids, incenters and orthocenters. We reviewed the definitions/concepts of the lines/points as well as practice problems that included two-sided proofs and finding concurrency points on a coordinate plane. I think the student made very good progress on the material."
"The student did two parts of an advanced level ISEE practice test. We went over the new vocab and some new math tricks from his incorrect responses."
"The student and I reviewed an assessment that included seven questions with multiple portions focusing on the following: recording journal entries related to the reacquisition and reissuance of stock and the declaration and payment of dividends, recording journal entries related to the investment of stock in another company, the preparation of the operating section of the statement of cash flows, bond journal entries and the recording of interest accrual and payments, and break-even and incremental analysis. There were also multiple choice questions, and overall, the student did a great job. I provided a recommendation related to the break-even analysis, and I sent follow-up resources and information to assist her with the incremental analysis decision."
Nearby Cities:
Evanston Accounting Tutoring
,
Oak Park Accounting Tutoring
,
Downers Grove Accounting Tutoring
,
Highland Park Accounting Tutoring
,
Des Plaines Accounting Tutoring
,
Glencoe Accounting Tutoring
,
Naperville Accounting Tutoring
,
Oak Lawn Accounting Tutoring
,
Elmhurst Accounting Tutoring
,
Lombard Accounting Tutoring
,
Schaumburg Accounting Tutoring
,
Lake Forest Accounting Tutoring
,
Buffalo Grove Accounting Tutoring
,
Wheaton Accounting Tutoring
,
Gleview Accounting Tutoring
Nearby Tutors:
Evanston Accounting Tutors
,
Oak Park Accounting Tutors
,
Downers Grove Accounting Tutors
,
Highland Park Accounting Tutors
,
Des Plaines Accounting Tutors
,
Glencoe Accounting Tutors
,
Naperville Accounting Tutors
,
Oak Lawn Accounting Tutors
,
Elmhurst Accounting Tutors
,
Lombard Accounting Tutors
,
Schaumburg Accounting Tutors
,
Lake Forest Accounting Tutors
,
Buffalo Grove Accounting Tutors
,
Wheaton Accounting Tutors
,
Gleview Accounting Tutors
Call us today to connect with a top
Accounting tutor in Skokie, IL
(847) 840-2442