We are open Saturday and Sunday!
Call Now to Set Up Tutoring:
(206) 743-1564
Private In-Home and Online Reading Tutoring in Seattle, WA
Receive personally tailored Reading lessons from exceptional tutors in a one-on-one setting. We help you connect with in-home and online tutoring that offers flexible scheduling and your choice of locations.
How can a Reading tutor help you?
Reading is a course that many children have difficulty with in elementary school. Trouble with comprehension and decoding words often leads children to struggle in reading class. Literacy is an important skill that your child may use for the rest of their academic career and life. Tutoring could help your child get back on track with reading. Each of the independent reading tutors that Varsity Tutors may help you find in Seattle are experienced professionals.

Every class that your child may take in the future may require strong reading abilities; struggling in elementary reading could lead to future problems such as poor grades. Tutoring may help your student understand the difficult aspects of reading, including comprehension, phonics, vocabulary, and sequencing. Your tutor may focus on the material that your child is struggling with and bypass aspects of reading your child already excels in.

Being around a tutor who enjoys reading may maximize the chances of your child understanding and enjoying reading which, in turn, may boost their confidence. Tutoring may also help increase your child's Measurements of Student Progress score and grades. With tutoring, you may see your child's success in class grow exponentially, putting them ahead of their peers. Contact the Varsity Tutors educational directors in Seattle to try to help your child get ahead of the curve in reading.

When you initially meet with your child's tutor, they may assess your child's aptitude in reading and determine how to personalize sessions to assure that your child gains the most from each session. You may also discuss the goals that you and your child have for their class and for tutoring. Your tutor may also get to know your child to utilize their strengths and interests to make the sessions enjoyable and productive. They may be able to use your student's interests to find reading material that they may enjoy. The educational directors at Varsity Tutors may connect you with tutors in Seattle, WA, who are skilled at helping students prepare for reading.

We recognize that it may be difficult to fit tutoring into your busy schedule. In-person or face-to-face online tutoring is available at anytime that's most convenient for you. Your child may have sessions from the comfort of your home, or at another location of your choice. Our live learning platform offers even more scheduling options--your child may have a session from wherever you have an internet connection. Call our Seattle, WA, educational directors to prepare your child for their reading course today.
Recent Tutoring Session Reviews
"Today the student and I continued our work on the level N book titled Colleen and the Leprechaun. We worked on a comprehension activity in which she had to say what happened first next and last in the book. We also went over her sight words a few times. She did well with them and the ones that she did miss, we practiced making sentences for them to help her understand and remember them better and more easily."
"The student read "Noisy Neighbors" and "Build Your Own Rocket" from her workbook. She answered questions about main idea and purpose accurately. She also read from her magazine. She comprehends what she reads, but needs to focus on pronunciation and contextual meaning of unfamiliar words."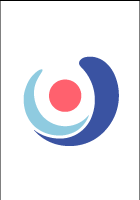 "The student and I have started to review some older writing exercises that he completed in my absence. We went back through to complete or correct activities that he either skipped or misunderstood. I noticed that he was more likely to make mistakes on exercises pertaining to main idea and topic sentences. This seems to be a recurring theme, so we spent some extra time reviewing these concepts today."
"The student was excited to finish one of his longer books today. He came across a few words today that were difficult for him, including "must" but was patient and eventually sounded them out and even remembered them the next time he encountered them. His reading fluency is improving every day."
"Student and tutor went over three sample reading test sections. In the first section, the student, after listening to instructor read section reading sample out loud, answered questions herself, and then went over them, correcting mistakes, with instructor. In the subsequent sections, student practiced coming up with her own answers to fill-in questions, before looking at the given answer choices."
"The student and I worked on reading comprehension today. He did a great job focusing for most of the session and really tried his best to read carefully when reading aloud. We worked on finding essential details in passages and reading for content. We also continued to work on parts of speech, this time focusing on nouns."
"She read from her novel, focusing on the meaning of metaphors. Then we did some long division practice, where she's getting much better at making her first guess in the division step. Then we did some adding and subtracting of fractions, where she was much better at remembering the steps."
"The student completed reading aloud The Magic Treehouse Book #4, "Pirates Past Noon", Chapters 1 and 2. Again, we discussed characters, setting, plot and sequence of events. Also, we worked on some words that were a little bit difficult for him by breaking them down by phonemes. We talked about sounds and letters, and blending sounds to create words. The student is continuing to make good progress!"
"The student did a great job of reading his book. We then used markers to write sentences and he did phenomenal with taking the initiative to come up with his own sentences. We then read a book called "Tuesday," and he fully comprehended the story."
"The student and I talked about what areas in Reading and English he struggles with. We went over some vocabulary words from his Reading book. We read a story together and then practiced a bit of writing. This led to a conversation on the difference between past tense and future tense."
"The first student read his current library book to me. We discussed comprehension and predicting strategies. His book was appropriate, and he did well with summarizing the story. Next session we will continue with comprehension as well as test taking strategies.

The second student read a little bit of her current library book to me. We then switched to another book. I discussed comprehension strategies with her. Next session we will work on comprehension and fluency."
"The first student and I discussed her phonetics and reading skills. I had the student try several different reading exercises. Today, the student combined letters written on pieces of paper (which were placed on the ground) into words by using her feet. She caught on quickly.

The other student loved the exercise described above and quickly mastered it. We reviewed her word practice homework involving rhyming and sentence creation, and then we discussed her approach to multiplication problems."
Nearby Cities:
Lakewood Reading Tutoring
,
Olympia Reading Tutoring
,
Lacey Reading Tutoring
,
Ellensburg Reading Tutoring
,
Bonney Lake Reading Tutoring
,
Aberdeen Reading Tutoring
,
Centralia Reading Tutoring
,
Tumwater Reading Tutoring
,
Hoquiam Reading Tutoring
,
Chehalis Reading Tutoring
,
DuPont Reading Tutoring
,
Orting Reading Tutoring
,
Steilacoom Reading Tutoring
,
Yelm Reading Tutoring
,
Ocean Shores Reading Tutoring
Nearby Tutors:
Lakewood Reading Tutors
,
Olympia Reading Tutors
,
Lacey Reading Tutors
,
Ellensburg Reading Tutors
,
Bonney Lake Reading Tutors
,
Aberdeen Reading Tutors
,
Centralia Reading Tutors
,
Tumwater Reading Tutors
,
Hoquiam Reading Tutors
,
Chehalis Reading Tutors
,
DuPont Reading Tutors
,
Orting Reading Tutors
,
Steilacoom Reading Tutors
,
Yelm Reading Tutors
,
Ocean Shores Reading Tutors
Call us today to connect with a top
Reading tutor in Seattle, WA
(206) 743-1564