Private In-Home and Online Pre-Calculus Tutoring in Seattle, WA
Receive personally tailored Pre-Calculus lessons from exceptional tutors in a one-on-one setting. We help you connect with in-home and online tutoring that offers flexible scheduling and your choice of locations.
100% Tutor Satisfaction Guarantee
At Varsity Tutors, we're committed to connecting you to top tutors capable of delivering an outstanding experience. That's why we provide a 100% tutor satisfaction guarantee.
How can Pre-Calculus tutoring help you?
Precalculus is a difficult subject, but it is absolutely necessary for students aiming to move onto calculus and other higher-level math courses. Many different occupations also utilize calculus, including actuaries, statisticians, medical scientists, economists, and many others. Mastering the subject and memorizing its many formulas may be a huge obstacle, and learning them through a classroom education may not be enough. A teacher may fly through the material too quickly, and it may be hard to arrange meetings with them to go over homework and ask questions about the subject. Having a personal tutor may be a huge help when it comes to understanding precalculus, and it may allow you to get the academic edge on your classmates. Call the Varsity Tutors educational directors in Seattle to find an expert precalculus tutor today. Learn the subject, and earn the mark you need in your course, EOC (End-of-Course) exam, or MSP (Measurements of Student Progress) today.

Having a private instructor who may gear your lessons towards your personal learning style is a tremendous help, and you'll be able to learn precalculus at a speed that works for you. You'll be able to be more focused when you are away from the distractions that come from working in a classroom, and you may be more engaged with your material when you have a mentor cheering your learning on. You may ask your tutor questions as you think of them, and you may be able to receive immediate feedback and assistance on your work. Your confidence in your own learning might increase as your tutor guides you through study habits and methods that might increase your productivity, and your tutor may be able to work with you so that you understand any areas you have trouble with. Contact us to find you a professional and awesome precalculus tutor in Seattle, WA, who may work with you today.
Private 1-on-1 Tutoring by top UW Honors Grads! 4.9/5.0 Satisfaction Rating*
Session Summaries by Pre-Calculus Tutors
"During this session we went over formulas and identities the student needs to memorize and did a few problems. We have one last session before her exam. I feel that she was able to realize what she needs to work on. "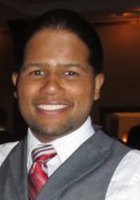 "We focused mainly on the use of tabular data to convert that to a scatter plot and next to a linear model used for prediction. The other concept were properties of a quadratic - finding the vertex and the use of a vertical stretch on a parent function."
"We continued our review of transformations, composites, inverses, and modeling ahead of the student's test. We worked from a specific test review, which had several problems that were more sophisticated than those of the homework done on Saturday. The student started to pick up on these with my assistance, but there are some algebraic mechanics we will need to revisit after the test. "