Call Now to Set Up Tutoring:
(206) 743-1564
Private In-Home and Online MCAT Tutoring in Seattle, WA
Receive personally tailored MCAT lessons from exceptional tutors in a one-on-one setting. We help you connect with in-home and online tutoring that offers flexible scheduling and your choice of locations.
How can a MCAT tutor help you?
Applying to medical school is the beginning to an exciting new chapter in a student's life. However, many students find the medical school application process to be complex and stressful, particularly when it comes to taking the Medical College Admission Test (MCAT). The MCAT is an extensive, comprehensive exam that requires students to be knowledgeable in a diverse array of subject areas. Intensive studying and preparation are necessary for receiving a high score. Many students find that studying for the MCAT alone is too difficult, and for some students even study groups aren't customized enough to meet their needs. If you're one of these students, a personal MCAT tutor might be able to try to help you prepare for this critical exam, so that you have one less thing to worry about when it comes to the medical school application process.

If you're looking for MCAT tutors in Seattle, WA, the educational directors at Varsity Tutors may be happy to help. These educational directors in Seattle may find you an MCAT tutor who might help you maximize your study time. These tutors are MCAT experts who may share with you a variety of test-taking strategies and insights, as well as help you prepare for each section of the exam. Your tutor may work with you in personalized, one-on-one sessions, in which you may be able to ask questions and review the material that you want to review. Whether you want to review organic chemistry and biochemistry for the biological and biochemical foundations of living systems portion of the test, or you're looking to brush up on the fundamentals of sociology for the psychological, social, and biological foundations of behavior exam section, your tutor may be there with enthusiasm and determination that matches your needs.

If you're looking for MCAT tutoring in Seattle, Varsity Tutors may be happy to try to help you find a tutor who may guide you along the path to academic success. Tutors are available to meet with you in person, at the time and location of your choosing. They'll even accommodate your busy schedule by working with you in online, face-to-face sessions through a live learning platform. Varsity Tutors is happy to try to help you find an independent MCAT tutor in Seattle, WA, who might help you achieve your study goals. Reach out today and take the first step toward preparing for the MCAT so that come test day, you are as ready and confident as possible.
Recent Tutoring Session Reviews
"We reviewed challenging topics in physics. Topics covered included buoyancy, pressure, hydrostatics, density/specific density, momentum, inelastic collisions, motion changes due to momentum, and work/kinetic energy relationships."
"In the last session with the student, we covered the last full length that she took and identified problem areas where she might need additional review. We also covered additional questions regarding strategies to approach the MCAT preparation."
"We focused our review on organic chemistry, going over acetoacetic ester synthesis, haloform reaction, and Sn1/2 and E1/2 reactions. We completed the biology passage about adenoviruses that we had started previously and been unable to finish, and continued to a particularly difficult organic chemistry passage. Our next session will focus on lengthy and complex passages and how to approach them and maintain focus."
"The student and I went over his homework passages. We talked more about triage strategies and the general schedule for his assessment prep. We're still working on doing each passage in 15 minutes and on accuracy. He is still struggling with when to infer things and when not to, but he is definitely making progress!"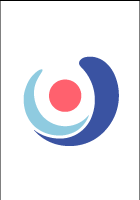 "The student and I spent the first hour or so going over the two practice tests she has taken since we last saw each other. For the physical sciences section, I showed her how she can use logic and process of elimination more effectively when she encounters questions that she doesn't know how to approach. For the biological sciences, we agreed that she needs to hone organic chemistry and biology details. We spent the last bit going over miscellaneous questions she had on physics."
"The student feels that she is weaker on biological sciences than she would like so we worked through some practice problems in her prep book. I taught her major concepts surrounding questions on the nervous, circulatory, and immune systems."
"In the student and my last session today, we finished reviewing organic chemistry and spent time with 10 practice problem sets reviewing answers. In our passage review, we emphasized key topics including acid-base reactions, metabolism, Sn1/Sn2 chemistry, light, power/energy, and kinematics. At the end of our session, we recapped what to expect on test day and strategies to succeed in the testing environment."
"The student and I reviewed concepts in chemistry including atomic structure, periodic table trends, and bonding. We completed high-yield problems on intermolecular forces and their effects on boiling/melting point. We also reviewed concepts in magnetism including magnetic force and the right-hand rule. The student completed practice problems on magnetism."
"I met with the student this morning. I think it went well for our first meeting. We discussed the material he was having a difficult time with and then went over some basic approaches to the test. He is having difficulty in verbal distinguishing the author's view from the other views discussed in the Verbal passages. We will be working on Verbal Reasoning next week."
"We went over the subjects which the student identified as being difficult in general. After going over the subjects, we went into depth on the human cardiovascular system. I explained blood flow through the heart, the anatomical structures of the heart, gas exchange in the pulmonary system, and nutrient/waste exchange in the capillary system. I then had the student do a handful of problems. We ended the session with a brief overview of action potentials on neurons."
"I met with the student and we went over some basic information. She plans to take the MCAT in April. It will be her first time taking the exam and she has not taken a practice test before. She is aiming for 30s. We went over general MCAT information and strategies. Then, we went over the MCAT physics section."
"Today was our first day of assessment test study. We started out with Physics. She has the study books, which I love to work out of, so we did the first three chapters of Physics. For next time, she is working on the next couple of chapters, and I am going to assign her some problems from a physics textbook."
Nearby Cities:
Lakewood MCAT Tutoring
,
Olympia MCAT Tutoring
,
Lacey MCAT Tutoring
,
Ellensburg MCAT Tutoring
,
Bonney Lake MCAT Tutoring
,
Aberdeen MCAT Tutoring
,
Centralia MCAT Tutoring
,
Tumwater MCAT Tutoring
,
Hoquiam MCAT Tutoring
,
Chehalis MCAT Tutoring
,
DuPont MCAT Tutoring
,
Orting MCAT Tutoring
,
Steilacoom MCAT Tutoring
,
Yelm MCAT Tutoring
,
Ocean Shores MCAT Tutoring
Nearby Tutors:
Lakewood MCAT Tutors
,
Olympia MCAT Tutors
,
Lacey MCAT Tutors
,
Ellensburg MCAT Tutors
,
Bonney Lake MCAT Tutors
,
Aberdeen MCAT Tutors
,
Centralia MCAT Tutors
,
Tumwater MCAT Tutors
,
Hoquiam MCAT Tutors
,
Chehalis MCAT Tutors
,
DuPont MCAT Tutors
,
Orting MCAT Tutors
,
Steilacoom MCAT Tutors
,
Yelm MCAT Tutors
,
Ocean Shores MCAT Tutors
Call us today to connect with a top
MCAT tutor in Seattle, WA
(206) 743-1564