We are open until 8pm!
Call Now to Set Up Tutoring:
(206) 743-1564
Private In-Home and Online Math Tutoring in Seattle, WA
Receive personally tailored Math lessons from exceptional tutors in a one-on-one setting. We help you connect with in-home and online tutoring that offers flexible scheduling and your choice of locations.
How can Math tutoring help you?
Common Core math is based on research studies to ensure that courses may become more focused on the student. Your child may be required to understand the concepts they learn while concentrating their lessons on a specific set of skills. They may be required to be capable of explaining their answers to demonstrate their understanding and procedural skills. All students are required to take math from kindergarten through high school. Some students develop a stronger understanding of math than others; however, a personal math tutor in Seattle, Washington, may provide the assistance necessary to try to help your child continue to improve their math skills.

Reach out to the educational directors in Seattle to find an expert tutor who may suit all your child's math needs. The directors are experienced in connecting students of all ages with valuable math tutors who have a solid understanding of the requirements in math.

Math is a broad field of study that incorporates a wide range of concepts and ideas. A personal tutor may help fill in any gaps that your child may have in their traditional math courses. Since many traditional classroom settings may not provide individualized attention to each student, a math tutor may be the necessary supplemental resource to allow your child to flourish. The tutor may get to know your child on a one-on-one basis to understand their concerns and focus the individualized learning plan on their strengths and weaknesses. Any concepts that your child hasn't understood may be reviewed, while anything he or she is proficient in may be ignored unless you or your child requests it.

Whether your child needs to develop a stronger understanding for converting measurements or analyze a massive amount of data at once, a hand-selected math tutor in Seattle, Washington, is prepared to improve their knowledge of it. If your child has an End of Course (EOC) course exam approaching or a Smarter Balanced or Measurements of Student Progress (MSP) exam, the tutor may make adjustments to focus the learning plan on the concepts and strategies your child may need to know in order to succeed.

Whether you need to arrange for tutoring sessions in person at your home or a local restaurant, or you prefer to arrange for face-to-face online tutoring, your child's math tutor may easily arrange their sessions around your needs. Varsity Tutors' educational directors may connect your child with a skilled math tutor in Seattle.
Recent Tutoring Session Reviews
"The student's school year is winding down and she did not have homework today so we corrected some old quizzes and homework, in addition to practice problem with polynomial simplification. She said she liked working on the more complex material so we will continue with that next week."
"The student is making good progress and is preparing to take the test. We went through a broad overview of her math class, with an emphasis on problem categorizing and solving skills, and the order of operations. We completed two online math modules."
"The student and I prepared for final. The topics included graphing functions, interest, logarithms, binomial theorem, etc. He understands topics readily with minimal explanation. I think he will do better than he anticipates on the final."
"The student worked on addition, subtraction and beginning fractions for homework. She additionally calculated addition and subtraction sheets I prepared for 1, 2, and 3 digit numbers. She occasionally transposes two digit numbers when she carries in her addition. She also reviewed for her spelling test tomorrow. She spelled all of her assigned words correctly, as well as two words she had never seen before (ceremony and dismiss) when I broke the words into syllables. She is getting very adept at spelling. She also worked on words containing the suffixes -ful, -ness, and -less."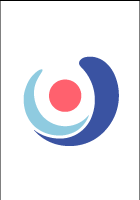 "Today, the student and I did some more reviewing for his algebra 2 final exams tomorrow. We began with solving various equations (for x), and ended with interest - compound interest, using logs, etc."
"Today was the first session and the student and I focused on how to find roots of polynomial functions and studied the characteristics of the sine wave/cosine wave. Overall, she seems to have a very good grasp on these concepts."
"The student and I went over all the things he should know about vectors. We started off with the standard forms of vector equations and how to obtain a vector equation. In our last session we had difficulty with finding a foot of the perpendicular, so we went over to examples in detail. We also reviewed finding the angle between two vectors and solving a system of equations with more variables than given equations. At the end of our session, I gave him two handouts that summarized everything he needed to know about vectors. The handout included equations and examples."
"The student and I went over trigonometric functions and how to calculate actual values. We also went over unit circle to find the values of trigonometric functions. Finally, we reviewed graphing trigonometric functions and how to transform them with amplitude and compression."
"The student and I reviewed chapters 3 and 4 covering functions, inverse functions, logarithms, exponential equations, and growth models. The student made significant progress with finding asymptotes of rational functions and interpreting growth models."
"We went over her worksheets on graphing sine and cosine waves. We talked about how to find the amplitude, period, and phase shift. Then we practiced both graphing from an equation and writing the equation when given a graph."
"We spent the session looking at word problems on hyperbolas, parabolas and ellipses. I tried to go through the steps with the student on how to attack these word problems by thinking of what the information in the problems means in terms of the shapes (is it the foci, the directrix, the vertex, etc.)."
"The student practiced for her 9th grade biology and integrated algebra exam. She was able to complete part one for biology and most of part one for integrated algebra. Both subject tests were from a past exam. Use of calculator is prompted only to check her work."
Nearby Cities:
Lakewood Math Tutoring
,
Olympia Math Tutoring
,
Lacey Math Tutoring
,
Ellensburg Math Tutoring
,
Bonney Lake Math Tutoring
,
Aberdeen Math Tutoring
,
Centralia Math Tutoring
,
Tumwater Math Tutoring
,
Hoquiam Math Tutoring
,
Chehalis Math Tutoring
,
DuPont Math Tutoring
,
Orting Math Tutoring
,
Steilacoom Math Tutoring
,
Yelm Math Tutoring
,
Ocean Shores Math Tutoring
Nearby Tutors:
Lakewood Math Tutors
,
Olympia Math Tutors
,
Lacey Math Tutors
,
Ellensburg Math Tutors
,
Bonney Lake Math Tutors
,
Aberdeen Math Tutors
,
Centralia Math Tutors
,
Tumwater Math Tutors
,
Hoquiam Math Tutors
,
Chehalis Math Tutors
,
DuPont Math Tutors
,
Orting Math Tutors
,
Steilacoom Math Tutors
,
Yelm Math Tutors
,
Ocean Shores Math Tutors
Call us today to connect with a top
Math tutor in Seattle, WA
(206) 743-1564