We are open Saturday and Sunday!
Call Now to Set Up Tutoring:
(847) 840-2442
Private In-Home and Online HSPT Tutoring in Schaumburg, IL
Receive personally tailored HSPT lessons from exceptional tutors in a one-on-one setting. We help you connect with in-home and online tutoring that offers flexible scheduling and your choice of locations.
How can a tutor help your child master the HSPT?
The HSPT, or High School Placement Test, is given to students in private and Catholic schools to determine their acceptance or placement for starting high school. Your child may be nervous, and unsure of what to expect on the exam. Or, perhaps your child could benefit from extra help in one of the subjects they will be tested on, such as math, or verbal skills. Varsity Tutors can connect you and your child with a talented HSPT tutor in Schaumburg who can try to help them set goals and potentially exceed them in a timely manner.

The HSPT is given twice a year, in the spring and fall, and lasts about two and a half hours. The test is split into several sections: math, reading, verbal skills, language, and quantitative skills. There are also optional sections on the test that may include topics such as religion or science. If you believe your child could benefit from brushing up in one or more of the topics covered, or could use the help of a tutor who has taken the HSPT, there's no time like the present to get started with a tutor. An expert HSPT tutor that we connect you and your child with in Schaumburg can help them be confident on exam day.

Varsity Tutors can help you and your child find an experienced HSPT tutor in Schaumburg, IL, who can try to help your child attain success by creating a study plan that is focused on them. Your child's tutor will work directly with them to create a lesson plan that matches their learning needs and goals. If they only need to focus on reading, the tutor will do just that. Likewise, if you would prefer they learn everything that will be included on the test, the tutor will incorporate that into the plan. Their tutor can also let your child know what to expect on exam day, potentially giving them the confidence they need to try to succeed.

Your child's tutor can have lessons at a time of your choosing at your house, a school or public library, or online. With our face-to-face online learning platform, your child can have live interactive lessons with their tutor no matter where they go. Your child's tutor can meet one day a week, or five. It truly is up to you, and how often you feel your child would benefit from structured study.

One-on-one tutoring in Schaumburg, IL, can afford your child the ability to fine-tune their HSPT skills by asking questions and getting immediate feedback. Call today, and find out how easy it is to get started!
Recent Tutoring Session Reviews
"The student continued to work on topic/main idea. She completed some homework assignments and did more practice identifying the main idea. She worked more on identifying which paragraphs/sentences supported the main idea."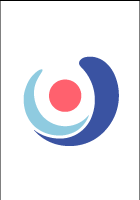 "Student has spring break from school this week, so we were able to focus on SAT prep. Made significant gains from last time: student mindset and problem solving has improved. Was able to solve many more medium level questions than previously."
"Covered various types of problems from a practice test, ranging in difficulty. Left her to do some more practice problems out of the first section in her book."
"The student and I practiced some geometry and math subjects that he wanted extra help with and reviewed the sections he completed on his own. I asked him to complete a practice essay before our next session as well as more timed practice sections. There is definite improvement in his critical reading, but vocabulary and grammar still need some more practice."
"The lesson was on SAT Math. We corrected the results of the test and went over the mistakes. Some areas of focus included functions and systems of equations. We also worked on problems involving geometry, setting up problems involving averages and working with variables. I recommended to review the topic on functions and asked to complete additional practice SAT tests before the next lesson."
"In today's session, we worked on problems from a sample SAT Math 2 exam. It was really nice because these practice test have a good mix of problems from all different math subjects including Algebra, Trig and Geometry. It gave me a pretty good reference for what we should do in future sessions. I gave the student a website that has a ton of practice tests and problem that he can do on his own and we can work on together."
Nearby Cities:
Evanston HSPT Tutoring
,
Skokie HSPT Tutoring
,
Oak Park HSPT Tutoring
,
Downers Grove HSPT Tutoring
,
Highland Park HSPT Tutoring
,
Des Plaines HSPT Tutoring
,
Glencoe HSPT Tutoring
,
Naperville HSPT Tutoring
,
Oak Lawn HSPT Tutoring
,
Elmhurst HSPT Tutoring
,
Lombard HSPT Tutoring
,
Lake Forest HSPT Tutoring
,
Buffalo Grove HSPT Tutoring
,
Wheaton HSPT Tutoring
,
Gleview HSPT Tutoring
Nearby Tutors:
Evanston HSPT Tutors
,
Skokie HSPT Tutors
,
Oak Park HSPT Tutors
,
Downers Grove HSPT Tutors
,
Highland Park HSPT Tutors
,
Des Plaines HSPT Tutors
,
Glencoe HSPT Tutors
,
Naperville HSPT Tutors
,
Oak Lawn HSPT Tutors
,
Elmhurst HSPT Tutors
,
Lombard HSPT Tutors
,
Lake Forest HSPT Tutors
,
Buffalo Grove HSPT Tutors
,
Wheaton HSPT Tutors
,
Gleview HSPT Tutors
Call us today to connect with a top
HSPT tutor in Schaumburg, IL
(847) 840-2442