Call Now to Set Up Tutoring:
(888) 888-0446
Private In-Home and Online SAT Subject Test in World History Tutoring
Prepare for the SAT Subject Test in World History with exceptional tutors in a one-on-one setting. We help you connect with in-home and online tutoring that offers flexible scheduling and your choice of locations.
How can tutoring help you succeed on the SAT Subject Test in World History?
To succeed in world history, you must make use of your abilities in order to interpret an immense amount of granular historical information. You also have to derive meaning from it by comparing and contrasting events in order to synthesize insights about the more abstract trends, causal relationships, and global themes that make up the big picture of the subject. One way to emphasize these skills is by demonstrating mastery of them on the SAT Subject Test in World History. While many people choose to include a number of SAT Subject Test scores when applying, being able to put an impressive quantitative score on your world history skills can bolster any application. Boosting your chances of an excellent score with SAT Subject Test in World History tutoring may help make this challenge a little less difficult. In fact, excelling on this exam can be more challenging than you initially expect. It's the exam's job to differentiate between top students and rank them in relation to each other. This means that many of the questions found on the exam are extremely tough in order to rank the top performers among the very competitive pool of test-takers. After all, if all of the test's questions were easy and everyone did well, the test wouldn't be a reliable metric for colleges to rely on.
You have 60 minutes to answer 95 multiple-choice questions, which can present a challenge in itself. You have to understand pacing and format just as much as the material. It is possible to earn a great exam score with dedicated preparation, but such preparation often requires you to spend a great deal of time and energy locating high-quality resources with which to study and trying to figure out exactly what aspects of world history on which you should focus during review. Varsity Tutors can help you connect with one-on-one tutoring that can bring expertise and efficiency to your review process. These experienced instructors have all achieved great scores on this very exam, so they can help pinpoint precisely what skills you need to bolster and any gaps in your knowledge that you need to fill. Each session follows a learning plan custom-tailored to your specific academic needs, allowing your tutoring to be comprehensive, efficient, and low-stress. Since your tutor has been here before, they can effectively guide you along in preparing for the big test.
Your tutor can provide instant feedback on your work and answer any questions you may have about the material as they occur to you. Why waste time with other study resources that can't tailor your learning to your needs? Your SAT Subject Test in World History tutor will remove this hurdle and start with an assessment of what you do know. They'll then focus on material that you know less about, and track your progress using a variety of study materials, practice tests, and homework assignments. You will learn at your pace, instead of that of an entire class. The sessions can also be scheduled at your convenience. Classes and jobs take up much of our time, and your tutor understands that; they can be flexible as well, setting up meetings between or after classes, in the evening, or on the weekend. If you're comfortable being tutored in school, that's fine; if you'd rather work in the comfort of your own home, that can be arranged as well. Varsity Tutors' live learning platform also enables you to meet with your private tutor face-to-face online. This allows you to pick the time and location that is most convenient and comfortable for you. Call our educational directors today to learn more about how to connect with a talented instructor for the SAT Subject Test in World History!
Recent Tutoring Session Reviews
"The last exam section was math. After she worked a practice test and we started to grade it, we saw that she needs to review concepts that have gotten rusty. I recommended picking up charts to see everything laid out for her, and we can select specific concepts to talk about from there."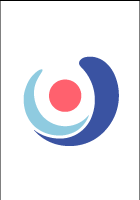 "Today the student and I began our session with examining the expectations and guidelines given to exam essay readers. After looking over the information I had her read 6 different essays and award them a score of 1-6. She did very well with giving similar scores to the readers, but found it a little difficult to articulate exactly why she gave them that particular score. We will continue to work on identifying ways to improve her writing and see the need to improve in other's writing. Today we focused mainly on the writing section of the test but spent some time on reading and writing. She still feels nervous with the " finding the error" questions, but she is definitely marking more correct answers than toward the beginning of our sessions. We are working on more strategies to help her comprehend reading, where she feels she is most challenged by the fiction passages. She feels most confident about math, but we are continuing to review more difficult concepts."
"Worked with two students. Students were behind in outside-of-session work, so had them make, review, and quiz each other with flashcards for the first group of vocabulary words on the list given last week. Continued on explanations/reasoning of problems/solutions from reading section 5 from practice test 1."
"I met with the student. We discussed and review his past test report. He completed a practice section of math and critical reading. We reviewed the correct answers. We created a plan to improve his overall performance in math and critical reading in time for his test in October."
"Today's session showcased the student's best practice test to date. She missed between 2-5 questions per section in the exam. This would place her score safely in the 30s, often toward the top of this range. We will continue to work in time management to make these scores consistently repeatable."
"I covered general test prep with her. I wanted to get a feel for what she was doing. Her biggest struggle is going to be time. With unlimited time her score would be close to perfect. I will spend most of my time with her on that issue."
"The student and I continued working on his exam reading today. The student is continuing to show improvement on both his textual interpretation skills and his pacing; at this pace, he will be well-prepared by the time the test rolls around."
"Today we corrected science passages I assigned the student during the previous session. She is getting very good at recognizing the story of the diagrams. After finishing the science, we moved on to math and did 6 problem sections every 6 minutes."
"We began this session with more practice analogy questions. The student is good at analyzing the relationship between terms, but is still hindered by her knowledge of the vocabulary. We practiced some strategies for circumventing this limitation, such as picking out familiar prefixes/suffixes or identifying the parts of speech of unfamiliar words. From there, we did a bit of vocabulary practice with some more practice questions, followed by a brief reading comprehension session. The student is slowing down a little bit with her reading comprehension and learning to analyze the passage more quickly, but she should still be wary of choosing answers simply because they "sound" right."
"The student and I did a complete dry-run exam today, with timing and no help from me as the "proctor". We then graded the exam, and he has risen to a composite of 29! We worked through his mistakes in the math section before time ran out, and we'll pick up next time with the mistakes in the remaining section. From here on out, it's mostly just plugging holes in his knowledge and making sure he has the endurance for the complete test. Way to go!"
"The student was requested to prepare for this session by covering Unit III in the study guide pertaining to classic Chinese and Indian culture. Over the course of this session, the student and tutor reviewed the development of these two respective cultures around the age of 500-200 b.c.e. The section of Chinese culture emphasized the development of philosophy, religion, and hierarchical authority. This section of review focused on the growth of Chinese identity through the influence Confucianism, Daoism, Legalism, and Buddhism. The section of review highlighting classic Indian culture echoed the Chinese culture but included the rise and retention of the caste system and its impact on the Indian people. This area of unit III detailed the rise of Hinduism, Jainism, and Buddhism. To reinforce the individual impact of these two civilizations, the tutor made explicit references to classical history as well as modern history."
"The student is bright student with a great enthusiasm for history, but she did not achieve the score she hoped for on her diagnostic World History SAT Subject Test. Her biggest challenges came from questions about areas she has not studied in school, especially Asian history. We talked about two study strategies that will help her get the score she wants. On her own time, she will review the topics covered on the test according to an excellent study schedule she created. With me, she will practice answering questions correctly based on making appropriate connections and educated guesses using the information she already knows. We spent most of this session reviewing her first practice test, identifying areas for further study, and discussing better strategies for eliminating wrong choices and making educated guesses where appropriate."
Call us today to connect with a top
SAT Subject Test in World History tutor
(888) 888-0446