Call Now to Set Up Tutoring:
(888) 888-0446
Private In-Home and Online SAT Subject Test in United States History Tutoring
Prepare for the SAT Subject Test in United States History with exceptional tutors in a one-on-one setting. We help you connect with in-home and online tutoring that offers flexible scheduling and your choice of locations.
How can tutoring help you prepare for the SAT Subject Test in United States History?
The SAT Subject Test in U.S. History is a one-hour, 90-question, multiple-choice exam that allows you to demonstrate your mastery of United States History to colleges. While some colleges do not require SAT Subject Tests in their application criteria, many colleges require applicants to present scores from two or more of these tests as further evidence by which they can evaluate your academic abilities. If you are a history buff or have recently taken and performed well in a U.S. History course, this SAT Subject Test may be a good option for you.
Of course, taking a standardized test without any preparation is not advised, so consider private tutoring to help you master the content and skills you need to gain before test day. A personal instructor can help you identify areas of weakness or gaps in your U.S. History knowledge that may be detrimental to your performance on the test. A SAT U.S. History tutor can then work to help you fill in these gaps and correct these weaknesses as you prepare for test day.
Using teaching strategies and practice exercises customized to fit your learning style and needs, your tutor can create an individualized lesson plan designed to help you maximize your success on the SAT Subject Test in U.S. History. Beyond helping you learn the material that will be on the test, tutoring can also help you acquire valuable test-taking skills that can help you complete test questions efficiently and accurately. Being able to apply particular strategies to questions that confuse you can help you get more questions correct than you might by just guessing. Additionally, learning how to make the most of your time while taking the test can be a major advantage as well. While you may have mastered the material, if you do not manage your time effectively, you may not even get the chance to answer all of the questions on the test. Learning test-taking skills during private tutoring sessions can make the difference between choosing to send your resulting score along with your college application, and deciding not to send it at all.
In addition to helping you with the test material and test-taking strategies, a talented tutor can also help you figure out the best way to study. Many students are unsure how to study, and those who do rarely know the best method or methods for their particular learning style. A private tutor can help with this because they can help you figure out the best way to study based on your strengths and weaknesses. This can be difficult to identify on your own, but an elite private tutor has the necessary experience to make these determinations. An experienced tutor knows how overwhelming it can be to take these college admissions tests alongside your normal academic requirements. Your tutor can work with you to make tutoring a convenient, low-stress part of your test preparation.
Tutors set their own schedules, so they can work to accommodate your preferences for meeting times and locations. You will likely get more out of your study sessions if you feel comfortable, so you are encouraged to pick a location to meet your tutor that offers maximum comfort. Varsity Tutors' live learning platform also enables you to meet with your private tutor face-to-face online. This allows you to pick the time and location that is most convenient and comfortable for you.
If you think you would like some extra support as you prepare for the SAT Subject Test in U.S. History, call Varsity Tutors today. Let us help you connect with a highly skilled and experienced U.S. History tutor.
Recent Tutoring Session Reviews
"For the reading section, we talked about how to manage time, skim, and mark the passages. The student tends to like the science articles most, so she should start with those. As soon as one of the articles is especially hard to read, she should abandon it and come back to it as the last passage."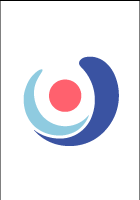 "In my last session with the student we focused solely on the math and science section of the exam. I reminded her once again to look for shortcuts on the math section (like magic triangles) in order to save time. On the science section she is doing a better job of determining which graphs/charts to use with each question. Overall she seems confident and I believe that she will do very well on the exam."
"The student and I spent all the time on the math section. Its her weakest but she is starting to see the trends in how the exam is asking questions. Her goal is to accurately answer the first forty questions or so. If she gets to the last 20 that will be great. She needs help with the critical thinking aspects of applying math. Reading and understanding the questions are getting easier as she is working with each question type."
"The student and I began our session today with examining the scoring rubric and reader expectations for the exam essay. I reviewed these guidelines with her and then had her read various essays and give them scores. We talked about what each essay did well, but also where they could improve. She scored all of the essays very closely to what the readers did, so she seems to have a good grasp of the essay expectations. We then focused in on writing and reading. She is doing much better in the writing section, probably largely due to her extensive work on grammar with her previous tutor. She is also improving in the reading section now that we are perfecting her strategy of reading less of the actual passage and focusing on the content of the questions. She continues to feel confident in math, so we do some practice with this section but mostly focus on reading and writing."
"The student had gotten his PSAT results from October, so we spent the session analyzing the questions he had gotten wrong. He was able to answer nearly all the questions right this time around, and he was able to explain the reasons for the answers."
"The student has chosen to take history as his second subject test so we started working on that today. Lots to review here, but he likes history. Also did some math 2 subject test review."
"This session, the student and I focused on the SAT II History test. We began work on the diagnostic test and learned about what time periods of US History she had not yet covered in school, and what she might need to review. We also discussed strategies that could be helped, such as the chronological ordering of the test, to help maximize the score on test day."
"Today I helped the student prepare for both her final exam in US History and the SAT Subject Test in United States History. We developed a good way to put together a study guide that will work for both of the tests, and she will use the framework to comb through her notes for all of the most important pieces of information. I also had her take a practice subject test in order to get a benchmark for her pacing and to identify the areas of history that she will need to focus on. She got a 530 on the practice, so we have work to do on that."
"Since the student recently took the AP US History exam, we spent some time figuring out how much she remembered from our previous sessions. We also went over the differences between that test and this one. The student and I reviewed material we didn't go over for the AP (and wasn't covered by it), such as pre-Columbian and recent history. This diagnostic test we looked over seemed to have questions on really obscure individuals, so we went over how it's best to just know general currents and themes in history than trying to guess who will show up on the exam."
"The student is very organized and has a great GPA. We went over strategy for the test, and started working on review and making notecards of the material for the exam. I assigned homework for her and we will meet weekly."
"This was an introductory session. The student and I discussed the division of time in our sessions and in her practice, and decided to focus primarily on the SAT subject test in US History, while also devoting about an hour a week to the SAT in Literature. We discussed the nature of the US History SAT, and her strengths and weaknesses in terms of test taking in general and US History specifically. I also described the textbook we would be using and the way that we would be using it, as well as additional texts that I might add to supplement learning. We discussed the nature of assignments for our tutoring sessions, and the nature and frequency of practice assessments. Finally, I assigned readings and questions for our next session."
"We covered the colonial period and the revolutionary war. I think he is prepared for his upcoming test."
Call us today to connect with a top
SAT Subject Test in United States History tutor
(888) 888-0446