We are open Saturday and Sunday!
Call Now to Set Up Tutoring:
(888) 888-0446
Private In-Home and Online SAT Subject Test in Spanish with Listening Tutoring
Prepare for the SAT Subject Test in Spanish with Listening with exceptional tutors in a one-on-one setting. We help you connect with in-home and online tutoring that offers flexible scheduling and your choice of locations.
How can tutoring help you on the SAT Subject Test in Spanish with Listening?
Given the prevalence of college language requirements and the value of multilingualism in today's increasingly global world, universities love to see that students have worked to gain knowledge of a foreign language throughout their high school careers. Being able to master a language like Spanish can be difficult and time consuming, but ultimately fulfilling. It is also a skill that will come in handy outside of the classroom, whether you believe it or not. In recent years, multilingual education has become more popular and highly encouraged. The dedication and patience in gaining the ability to read, write, and speak in Spanish with ease and accuracy demonstrates a variety of abilities. Showcasing such talents to universities during application season allows you to demonstrate skills such as adaptation to different rhetorical contexts the ability to absorb, retain, and accurately use a wide range of information and skill in mastering complex linguistic constructions like the subjunctive mood.
No matter what major you plan to pursue in college, demonstrating excellent Spanish skills can only strengthen your application, and certainly impress your future employers. One way to put the spotlight on your Spanish knowledge is to take the SAT Subject Test in Spanish with Listening. Schools often require SAT Subject Tests as they seek quantitative measurements of students' abilities in their best subjects. This allows the institutions to compare top students from all over the country and across the globe. A stellar performance on this exam underscores your readiness for university-level study.
You should not expect such a score to simply fall into your lap, however. Since the students taking the SAT Subject Test in Spanish with Listening are all clearly confident in their Spanish abilities, the test is particularly challenging, in order to stratify students' relative skills. This particular SAT Subject Test not only demands detailed knowledge of the conventions of Spanish grammar and the idiosyncrasies of conjugation, but it also stresses one's ability to understand spoken Spanish. Students often feel least confident when having to understand and respond to spoken Spanish. Combined with the test anxiety that many students experience when taking such an important exam, this emphasis on understanding spoken Spanish can put a damper on many test takers' goals of achieving top scores.
If you want a great mark on this exam, it takes a large amount of targeted review to be prepared. Varsity Tutors can help you connect with custom-tailored instruction in the form of one-on-one tutoring sessions. The Varsity Tutors live learning platform allows you to meet with a private tutor either in person or face-to-face online. This gives you the flexibility to meet with your tutor at the time and location of your choice.
The professional and experienced educational directors at Varsity Tutors can help you select a tutor who has succeeded on this exam and thus knows exactly what you are up against. He or she can provide a critical evaluation of how your current Spanish skills stack up against those you will need to succeed on test day. In addition, you can work on bolstering your ability to understand spoken Spanish with your tutor, who can act as a valuable and engaging conversation partner.
Because of the individualized nature of private tutoring, your sessions can be extremely productive in a short amount of time. Your sessions will focus on helping you gain the skills and knowledge most crucial for success on this exam. You will be pushed to your individualized potential, and your confidence will soar after your tutoring sessions. Any material that you already know, or think that you have mastered, will be briefly reviewed and deposited as new knowledge and new understanding. Contact your local Varsity Tutors educational directors today to learn more or to start scheduling your first tutoring session!
Recent Tutoring Session Reviews
"Completed critical reading sections in practice test 1. Reviewed test-taking fundamentals and strategies. Composite score of practice test 1 was calculated (530). We began section 4 of practice test 2 and assigned the rest as homework."
"We continued to look at topics from life science that are on the exam. I explained basic genetics to her. We looked over more word problems and she did a lot better with taking them apart to get the answers correct."
"The student worked on all four subtests. He is eager to do well, but he is making a lot of mistakes while working. I am going to give him more instruction and preparation and work more collaboratively with him. His goal is a 29 or higher, but his diagnostic was a 17. He is still in the low or mid 20s. I believe he needs to do more homework. I may suggest an additional book."
"We picked up where we left off, covering some of her less favored topics like logarithms, advanced trig, and percentages. Aside from some material-based issues, She simply needs to finish her thoughts on paper to avoid making silly mistakes at the end of problems."
"Worked through math grid-in problems to identify most important math topics to cover; need to work on ratios/percents and area/perimeter, but greater facility with functions is apparent. Tweaked an essay outline and worked on choosing and using examples."
"We worked on the English section today in much the same way we covered science before. The student takes a practice test and we analyze it together, except with English we focused on some concepts she did not remember or was not familiar with. The English section requires knowledge of grammar, so we covered dashes and pronoun-antecedent agreement. She got a 19 on the practice section, but it was a loud environment for some of the test."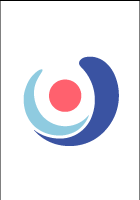 "We went over the math and science sections, particularly focusing on the science section. At times, the student has trouble determining which of the figures or charts to use on a given question. Over the course of the session I could see her becoming more comfortable with the science section."
"I gave the student some science practice questions, and then we started covering the writing section. We talked about essay organization and strategies for the essay section, and I had him do some writing with a sample writing prompt."
"The student and I spent the majority of our time going over the math sections. She took a whole exam and performed very well on it. We are going to be spending some time going over science in an attempt to get her score up above a 31 or 32 she is sitting at a 30 right now and a few points higher is really where she is shooting for. We went over a lot of test strategy ideas as well. When to try and answer wordy questions, when to skip them, time management etc."
"My first session with the student went very well! For our first session, we agreed it would be best to see how she does with each section on her own within the time limit. I am happy to say that she finished both the reading and math sections on time. For reading, she had the most difficulty with the vocabulary portion, and some difficulty with the last passage-based reading portion. With math, she did quite well, though she did struggle with the last handful of open-response questions, though I think our review was very helpful for her."
"We split the time mostly between the writing section and the critical reading section. With writing, he wrote an exam essay for the first time, and after correcting and going over his mistakes, we went through an outline of an exam essay as well as what is and what is not formal language. The student also completed a practice critical reading section. We corrected his mistakes and then explained the thought process behind certain questions as well as more vocabulary."
"The student and I completed the achievement section of the practice test and discussed the structure/organization of the essay. Again, she had some difficulty with the algebra concepts presented in the current section, although she catches on quickly when new ideas have been introduced. We discussed the importance of practicing in between our formal sessions (i.e. studying flashcards on a regular basis to increase vocabulary, etc.). I briefly introduced several algebra concepts, including variables and equations, and we practiced solving one and two-step algebra equations. We plan to meet again next Wednesday, August 21, at 6:30 pm."
Call us today to connect with a top
SAT Subject Test in Spanish with Listening tutor
(888) 888-0446