We are open Saturday and Sunday!
Call Now to Set Up Tutoring:
(888) 888-0446
Private In-Home and Online SAT Subject Test in Italian Tutoring
Prepare for the SAT Subject Test in Italian with exceptional tutors in a one-on-one setting. We help you connect with in-home and online tutoring that offers flexible scheduling and your choice of locations.
How can SAT Subject Test in Italian tutoring help you?
If you're confident in your Italian language abilities and want to highlight them as you apply to colleges and universities, the Scholastic Aptitude Test (SAT) Subject Test in Italian offers you an opportunity to demonstrate how your skills and knowledge stack up against the abilities of the top students nationwide. Studying for this exam can present an imposing challenge as the test's content spans introductory-level material that you may not have encountered on recent evaluations as well as more advanced concepts with which you may currently struggle. Trying to figure out where to focus your attention as you begin to prepare for your SAT Subject Test can quickly become overwhelming. To bring organization and efficiency to your review, consider working with an excellent personal instructor.
Varsity Tutors can help you connect with a tutor who will provide custom-tailored instruction that addresses your academic strengths, weaknesses, and concerns. While each instructor is fluent in Italian and an excellent pedagogue, their educational directors can help you select the Italian tutor who is best suited to helping you prepare, based on your specific needs. The educational director will work with you to craft a student profile that allows a tutor to identify their ability to help you achieve your goals. They can teach in a way that suits your learning style while analyzing your current Italian skills and knowledge to produce a custom study plan that focuses on solely the concepts and skills you will need to focus on.
Your tutor can help you review old vocabulary, practice your pronunciation, and improve your conversational abilities. With a personal tutor, you are free to make mistakes. They will patiently correct you and provide an explanation that you can easily understand. Each concept is readily broken down in many different ways to ensure that you fully grasp it. They will bring the optimal balance to your testing speed and precision by teaching you test-taking strategies that are specific to the problem types you will face on your SAT Subject Test in Italian. You may be given material to work with in between your sessions to keep your memory fresh. These may include items like practice assessments, written assignments, or even tasks like watching an Italian television show, listening to Italian music, or reading Italian literature.
Each tutoring session is customized for you. You determine the pace, and whether you proceed to another concept or continue working with the same one. You won't interrupt class with your questions nor fall behind any other students. You are the sole focus for your Italian instructor. If you need to spend more time practicing conjugations or you are prepared to move on to a more complicated area, your tutor is able to adjust your lesson plan at the drop of a hat. Your sessions can easily be arranged based on your current or future schedule. Whether you need in-person tutoring at any location you choose or face-to-face online sessions, you can choose from morning, afternoon, or evening sessions.
Learning Italian is a strenuous process, but applying your skills within the context of the SAT Subject Tests expectations is an equally challenging endeavor. In each of your one-on-one tutoring sessions, you can work at the pace that best allows you to learn the material. You can also receive detailed and immediate feedback on your work from your instructor, helping to eliminate misunderstandings and further build upon your strengths. Excellent SAT Subject Test scores can add a unique aspect to your college applications, and private SAT Italian tutoring can help you focus your review on the aspects of the language that you most need to study before test day. To get connected with an SAT Italian tutor, contact Varsity Tutors' educational directors today!
Recent Tutoring Session Reviews
"Worked with the student on a writing assignment. Has good organization, but needs to develop paragraphs and arguments better and make better connections between ideas. Also worked on reading strategies and math concepts."
"We had plenty to work through today, so the student should be good as new well before her September test. She hadn't learned English in a structured format, so we talked through some of the basic sentence structure components and agreements so that we could launch into correcting the questions she had missed on her diagnostic. She picked them up relatively quickly, applying them successfully right away."
"We reviewed the June ACT test, which the student had taken officially in June and took again for practice last week. Her score from last week was 27, which is a significant improvement over her June score (I think that was a 24), but still isn't exactly where she would like to be. Her skills and attack strategies for the science portion of the ACT have improved a lot since I first started working with her. She knows where to find the information she needs, and she no longer has a problem with completing the test in the allotted time. I think she and her mother feel much more confident in her skills now, and she is a dedicated worker who has no problem studying on her own."
"We talked a little about statistics and averages, which was the section I had her read last week. We worked through a math section and part of a grammar section together. I have a better understanding of what areas need work now and have some ideas of what to review next week."
"We started by reviewing the rest of the science section that the student finished over the weekend. He did fantastic on this section - a raw score of 31/35 for a composite score of 35. This section was not timed, and he took his time and wrote down his justifications for each answer he chose. This strategy worked really well for him, so now it seems it's just a matter of getting him to go through that thorough thought process more quickly as he's taking the test. We then worked on math. I had him do a full math section, timed, to get a sense of how his pacing is doing. For homework, he will correct the last half of this math section."
"Went over a little bit of everything- all of the sections went a little bit better, which is good news. Spent most of our time on math, but did science and the English section as well."
"Focused on essay writing. Covered the process of breaking an SAT essay down into formulaic parts--intro/thesis, examples, and conclusion. Practiced a template for writing a solid thesis:

Keyword + Yes/No + Reason + Transition. Good progress. The student is able to think quickly."
"The student and I spent the first half reviewing math strategies such as picking numbers and plugging in the answers. We did 20 multiple choice questions. I then gave her a detailed overview of grammar concepts to watch out for in the multiple choice writing questions. We practiced identifying sentence errors and correcting sentences, discussing concepts such as parallelism, subject-verb agreement, and passive and active voice."
"We tried a few science passages with verbal coaching - the student telling me what each graph meant before jumping into the questions. She did excellently. For the last few minutes of the session we practiced reading passages."
"Today we worked on ACT math practice. We went over a timed section that the student worked on over the week, and I was happy to see that he made so much improvement from his last practice test. He improved from a 21 to a 27, making it his highest score yet on any section. I'm glad to see that he is doing better with his time and was able to finish the section for the most part except for skipped problems. His confidence seems to have increased as well, and I hope that the extensive math review that we are doing is helpful to him. I hope to boost his math score up in order to pull his overall composite score up. We touched briefly on the ACT English section as well."
"The students worked on ratio word problems. They were assigned more ratios for homework. They also worked on reading comprehension using Practice Drills 22, 23, and 24 from ISEE test prep book. They were assigned Practice Drill 25 for homework."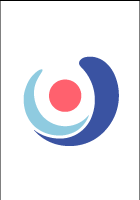 "Today was mostly focused on the essay and how to approach it. We did a quick review of spelling, grammar, and punctuation. We then worked on how to organize and structure it, using a variety of sentence structures. We did a practice essay, and then spent the rest of the time reviewing vocabulary."
Call us today to connect with a top
SAT Subject Test in Italian tutor
(888) 888-0446