Call Now to Set Up Tutoring:
(888) 888-0446
Private In-Home and Online SAT Reading Tutoring
Receive personally tailored SAT Reading lessons from exceptional tutors in a one-on-one setting. We help you connect with in-home and online tutoring that offers flexible scheduling and your choice of locations.
How can SAT Reading tutoring help you?
When preparing for the SAT, you will not only be required to understand math and writing, but will also need to display proficiency in critical reading. After all, the exam tests an enormous amount of information, including your ability to comprehend dense and complex passages and to employ vocabulary words with which you may be unfamiliar. If you are feeling apprehensive as you review the vast amount of content you need to master for this exam, seeking extra guidance may help you organize your review. Private SAT Critical Reading tutoring is available nationwide to help you conquer this exam section and post your best SAT score. Colleges and universities often pay particular attention to the critical reading portion of the SAT, as it allows them to get a sense of how a student will handle college-level reading assignments and their related class discussions. The section requires you to tease apart the intricacies of complex passages in order to identify concepts that may be counterintuitive at first glance. Identifying the main idea, describing the purpose, analyzing the evidence that supports a thesis, and interpreting the nuances of literary devices within a passage are all required skills on the SAT.
Your SAT Critical Reading tutor can teach you the skills necessary to build proficiency in the subject while preparing for the SAT. He or she can share strategies and helpful tips to turn your challenges into successes. Who better to learn from than a previous test taker who earned an excellent score on this section of the SAT? Each instructor has demonstrated academic excellence, as well as an innate ability to explain even the most difficult concepts. Our educational directors in your area take your goals, learning style, needs, personality, strengths, and weaknesses into account when helping you select the perfect instructor for you. By using such criteria, your tutor can present material in ways that are intuitive to your learning style.
SAT Critical Reading tutoring can prepare you for test day by giving you the opportunity to work under the guidance and support of a skilled professional. Working with a personal instructor can help you work with updated and accurate materials and focus only on the material relevant to your version of the test. SAT tutors can also work to accommodate your scheduling preferences, allowing you to choose the time and location that works best for your meetings. Your tutor knows that you have a busy schedule, and they are happy to help you reach your academic goals at a time that best suits you. Whether you want to study in the morning, afternoon, or even on the weekends, your tutor will be more than happy to oblige. Furthermore, you can control where you want to hold your learning sessions, and are encouraged to do so in a place that is most comfortable for you. While many students enjoy learning from the comfort of their own home, you can also choose to study at a nearby library, coffee shop, or anywhere else that is suitable for you. In addition, the Varsity Tutors live learning platform allows you to meet with a private tutor face-to-face online. This gives you the flexibility to meet with your tutor at the time and location of your choice. Whatever your needs and preferences are, your private SAT tutor will be more than happy to accommodate you.
Scoring a high mark on the SAT is a great way to ensure that you get into a good school or university. To learn more about SAT Critical Reading tutoring options in your region, contact Varsity Tutors today. Our educational directors are eager to connect you with a tutor who can begin designing a personally tailored path that can lead to your academic success!
Recent Tutoring Session Reviews
"I gave the student new vocabulary flash cards and went over some of them with her. After this, we read passages together and went over how to study the tone and main ideas of the passages. The student then answered SAT questions related to the passages. The next hour we reviewed perfect tenses (which we went over during the last session) and did writing exercises. These writing exercises included revising wordy sentences and answering actual SAT writing questions."
"Met for the first session and looked over her previous scores. Gave her several pages of information and ideas to increase her success in studying. Developed a plan for training for the Reading and Writing. We used her study guide to review some of the problems and get an idea of where her problem areas are and how we can develop her skills. I demonstrated to her how to read critically to get information from the text and then we practiced this for some time. I left her with a writing prompt for an essay she will develop and write for our next session."
"The student is already very strong in Math, and so prep will focus on writing and verbal skills. He is taking the ACT soon (~4 weeks), but doesn't have the requisite prep book, so we went over SAT materials. He has excellent testing instincts, though could use a little work improving vocabulary. Gave him a shopping list for our next session, and assigned an SAT practice test."
"We spent most of our time working on critical reading; The student has a SAT prep book and we worked on some of his responses to the practice passages. He consistently narrows his responses down to the two most likely; we spent some time working on strategies for selecting the best answer (looking for context clues, analyzing what exactly the question is asking, etc.).
We also looked briefly at the SAT Writing section, and went over what the graders will be looking for.
Because this was the students first session, we also spent some time discussing the test itself (how it's graded, what the structure and sequence will be like, penalties for guessing, etc.).
The student is very bright and receptive to instruction. He reasons well and was very quick to grasp new concepts and words."
"Today was a get to know you session. We talked about goals and what she's hoping to get on the test and where she wants to go. Then we started discussing general strategy for the reading section. After that, we worked through some practice sections. She still needs to work on her vocabulary and her reading speed is slow, but her comprehension is quite good. We also started reviewing a little bit of math."
"The student had not gotten a chance to do a practice section prior to the meeting, so we started off w/ a 25 minute critical reading one. She did well on it. Since she had struggled the most with vocab, we spent the rest of the session going through the 250 most common SAT words."
"We started off with a vocabulary test of the 4 weeks-worth of high frequency vocabulary the student studied during last week's lesson. We went over the ones he couldn't remember afterwards. We then proceeded to do one critical reading section practice test, and the student did really well. When he did answer incorrectly, he knew the answers were one of the two better answers and simply chose the other better but incorrect answer. I explained why his choices were incorrect, and usually he understood because the choice was made based on haste more than anything else. We then moved onto do the writing section practice test, and afterwards, I asked him to write what the errors are so that he may practice identifying the question types. This will help him recognize the test makers' intention. We then reviewed the different types of grammar errors. We finished by learning a week-worth of vocabulary along with a couple idioms."
"We covered essay writing. Establishing an outline of examples, a good opening and concluding paragraph, as well as how to self-edit essays (logical and grammatical sense). Homework was to purchase an SAT review book, and practice essays. The student was given all my contact information so that the student can contact me with concerns, questions, and to email essays to be reviewed before next week's session."
"The student and I reviewed SAT vocabulary and worked on grammar as well. He is nervous that his test is so close, but he is making great improvement from where he started. He is improving on sentence completion question types and is also doing well with passages."
"We focused on the verbal section, where the student is showing some real improvement. She tends to guess a bit too often on the sentence completion when she doesn't know the vocabulary, so we went over strategies about when to guess (when you have it down to 2-3 words you at least vaguely know the meaning of) and when to leave it blank (when you don't know words in the sentence or in the answer choices). She does really well on reading comprehension, but she often finishes with 8-10 minutes left and should use that time to go back and review so she avoids casual errors."
"Continued work on practice Test 3, reviewing items that the student missed. Selected an essay prompt for her to write about as part of her homework for next session. Identified session dates up to and after the test date. Went over word listings of conjunctions, subordinate conjunctions, correlation conjunctions, and transition words as background for her essay writing and reference in analyzing items in the verbal section. Developed a time-use outline for planning and writing to the prompt during the timed test. She is to use this tactic in the homework essay. She was focused and hardworking."
"It was the first session with the student. He is preparing for the October test. We reviewed March score report and score breakdowns by section. Highest % of incorrect answers was on critical reading (38 out of 48) which is where he would like to focus. We may also spend some time on sentence completion. He worked through several practice passages and we discussed strategies for annotating key concepts and for attacking general vs. specific questions. As next steps, we discussed focusing on more difficult reading questions using relevant prep books and practicing some of the strategies we reviewed."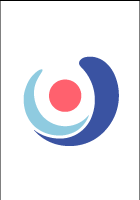 Call us today to connect with a top
SAT Reading tutor
(888) 888-0446