We are open Saturday and Sunday!
Call Now to Set Up Tutoring:
(310) 617-6847
Private In-Home and Online Science Tutoring in Santa Monica, CA
Receive personally tailored Science lessons from exceptional tutors in a one-on-one setting. We help you connect with in-home and online tutoring that offers flexible scheduling and your choice of locations.
How can a Science tutor help you?
Science can be a frustrating subject for many students, which is easier to understand. Many students have difficulty grasping the scientific ideas behind energy, sound waves, genetics, and medicine. However, it does not have to be this way. Students experiencing difficulty with science can overcome the obstacles in their way through receiving professional help from a skilled tutor with a background in science. If you feel like your child could use some assistance learning science, then a tutor may be the solution. Don't let your child struggle to get through the science portion of the California Assessment of Student Performance and Progress (CAASPP). Contact Varsity Tutors today to get your child the help they need to learn the fundamentals of science. Our educational directors could help you connect with an experienced science tutor in Santa Monica, CA.
Our Santa Monica directors could find you a great science tutor who could potentially ensure that your child is prepared on exam day. Learning can be fast and fun with the focused attention of a tutor who is passionate about passing on information that could help your child grow as a student. A tutor can work with your child to determine what they need to study the most in order to gain confidence and perform at their full potential in science class. You could be surprised how assured your child is once they start private tutoring sessions. An experienced science tutor in Santa Monica, CA, can pinpoint your problem areas and get you working towards success in the course.
Contact us to find your child a professional science tutor in Santa Monica who could make your child's advancement in science their top priority. Tutors are also extremely flexible, so scheduling is simple and easier. A tutor can meet your child at a time and a place that works with your availability. You can even arrange to have tutoring sessions for your child in the comfort of your own home! Varsity Tutors is also proud to offer students the chance to receive face-to-face tutoring completely online via our live learning platform. With the help of a computer, a reliable Internet connection, and the live learning platform, your child can seamlessly fit tutoring into their busy schedule.
Don't hesitate to invest in your child's academic development before it is too late. Call Varsity Tutors today to get your child on the track to success in science.
Recent Tutoring Session Reviews
"We reviewed the study guide for her midterm and focused mostly on Chapter 8 about mutations, and Ch7 about DNA replication, transcription, and translation. She seemed to do pretty well and we went through some of the review questions which she did well on."
"We covered innate immunity in preparation for her exam. This included going over the lecture notes as well as the questions in the study guide. Particular emphasis was on the complement system. We also reviewed the mechanisms of exotoxins."
"For our final session together, the student and I reviewed a broad range of microbiology topics to prepare her for the cumulative final exam. Specifically, she chose to discuss the following topics: innate & adaptive immunity, antibody structure (Fab, Fc, heavy & light chains, disulfide bridges, etc.), antigen presentation, MHC I & II, CD4, CD8, bacteriophages, viruses vs. bacteria vs. prions vs. prokaryotes and eukaryotes, lysosomes and their fusion with phagosomes to form phagolysosomes, complement system, interferons, first and second line of defense, type I - IV hypersensitivity reactions, and concluded our review with a dozen or so practice questions. I have complete confidence she will perform well on her upcoming final."
"We worked on identifying the independent and dependent variables, and wrote hypotheses for each science experiment."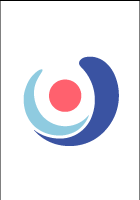 "Helped the student work on his language arts poster, which was rapidly completed. The main part of this session was helping him plan out his work for his science project."
"Today we started by assessing the student's knowledge of cell structure once more. She scored 14/16, and was able to correct her own wrong answers through discussion. Then we reviewed mitosis/ meiosis together by creating a Venn diagram. She then used this diagram as well as other materials provided to complete an assessment with multiple choice as well as written responses about mitosis and meiosis. She answered every answer either correctly, or was able to describe her thinking on questions that weren't exactly correct, to an extent where her answers made sense. For next session, she is researching the meaning of two key terms as far as how they fit into the topic of mitosis/ meiosis, and she is creating lists of what she remembers/ what she would like to know about our next topic."
Nearby Cities:
Malibu Science Tutoring
,
Oxnard Science Tutoring
,
Santa Barbara Science Tutoring
,
Woodland Hills Science Tutoring
,
Santa Clarita Science Tutoring
,
Thousand Oaks Science Tutoring
,
Simi Valley Science Tutoring
,
Ventura Science Tutoring
,
Camarillo Science Tutoring
,
Moorpark Science Tutoring
,
Santa Paula Science Tutoring
,
Agoura Hills Science Tutoring
,
Calabasas Science Tutoring
,
Port Hueneme Science Tutoring
,
Fillmore Science Tutoring
Nearby Tutors:
Malibu Science Tutors
,
Oxnard Science Tutors
,
Santa Barbara Science Tutors
,
Woodland Hills Science Tutors
,
Santa Clarita Science Tutors
,
Thousand Oaks Science Tutors
,
Simi Valley Science Tutors
,
Ventura Science Tutors
,
Camarillo Science Tutors
,
Moorpark Science Tutors
,
Santa Paula Science Tutors
,
Agoura Hills Science Tutors
,
Calabasas Science Tutors
,
Port Hueneme Science Tutors
,
Fillmore Science Tutors
Call us today to connect with a top
Science tutor in Santa Monica, CA
(310) 617-6847