Call Now to Set Up Tutoring:
(310) 617-6847
Private In-Home and Online Accounting Tutoring in Santa Monica, CA
Receive personally tailored Accounting lessons from exceptional tutors in a one-on-one setting. We help you connect with in-home and online tutoring that offers flexible scheduling and your choice of locations.
How can Accounting tutoring help you?
The study of accounting requires attention to detail and advanced math and business skills. Whether you're struggling through your accounting class or hoping to go further and work towards an accounting career, an individual tutor can try to help you set goals and achieve progress. Tutoring is convenient, effective, and a good way to become an exceptional student. Contact Varsity Tutors' educational directors for help connecting with accounting tutors near Santa Monica, CA.
For some people, accounting practices come naturally, but others have to work on it. If you're not a natural expert, but you know you need the skills and knowledge associated with this subject, let a tutor help you. We could help you find a professional tutor in Santa Monica, CA, to try to help you build upon your strengths and eliminate your weaknesses in accounting. Whether you need to go back to the basics and learn the terms and the concepts of accounting, or you want to focus your attention and energy on things like money measurement and business entity concepts, your tutor could help you try to get ahead.
An expert accounting tutor in Santa Monica could help you meet all of your studying goals. Accounting equations and principles can easily be forgotten if you aren't putting them into practice on a regular basis. Let your tutor design a plan that will keep you sharp, focused, and capable. Individual tutoring is great for students who are struggling to keep up in class as well as those who easily become bored and are searching for more complex challenges that go beyond basic accounting. Talk to your tutor about your goals and why you're studying accounting. The plan that you work out together will ensure you are proficient in accounting standards and able to tackle any accounting project that may come up in class, college, or your future as a professional accountant.
Everyone starts at a different place, and you need to be sure that work you're doing matches your intellect, abilities, and plans for the future. A skilled accounting tutor in Santa Monica can assess your abilities to try to help you perform your best in accounting. You could schedule tutoring sessions that are convenient for you. Meet with your tutor in-person at school, work, or even at your home. If you'd prefer to work in a digital environment, online tutoring sessions can also be available. With this intense one-on-one focus, you'll be able to surge ahead in your study of accounting and be successful in whatever you do.
Recent Tutoring Session Reviews
"The student and I had an awesome first meeting! It's good to see that she has fantastic foundations. She picked up on new skills quickly and had the basic ones mastered. I think I'll definitely be able to help her in her work ethic/thoroughness though. In the beginning, she made small errors on about half of the problem. This will cost her on tests. I also helped her work through being neater and showing all of her work. Smart kids tend to think it's a downfall to write everything out, but I explained to her otherwise."
"The student and I reviewed for a Geometry quiz and for an upcoming Chemistry test. We also worked on some Theology notes and finished some French practice exercises using the "future" tense. We finished up by reviewing some of her Geometry homework."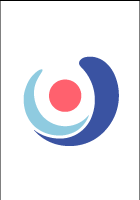 "On Thursday we mainly worked on the student's Spanish and history. We started by reviewing the Spanish homework for Friday and Monday. Then, we started making a study guide for his history exam next week. We wrote all the major terms and started making bullet points for each one."
"We went over the topic of stoichiometry. We focused very heavily on finding the products produced using the ice-table and converting mass to moles. We also worked on finding empirical formula and molecular formula of a compound. We did practice problems from the study books and on-line. Student demonstrated great understanding of the topic but sometimes needed some help to get the right answer. Very well done by the student."
"The student and I continued with solving equations today. He ended up doing well with equations, so after that we moved on to some very simple set theory and he took to the concepts very well."
"Today, the student and I worked on her accounting textbook, chapter 1, including in-chapter questions. We went over all main topics and took detailed notes, including going over examples. For homework, I assigned her the end of chapter questions. I thought our first session went really well and it was productive."
Nearby Cities:
Malibu Accounting Tutoring
,
Oxnard Accounting Tutoring
,
Santa Barbara Accounting Tutoring
,
Woodland Hills Accounting Tutoring
,
Santa Clarita Accounting Tutoring
,
Thousand Oaks Accounting Tutoring
,
Simi Valley Accounting Tutoring
,
Ventura Accounting Tutoring
,
Camarillo Accounting Tutoring
,
Moorpark Accounting Tutoring
,
Santa Paula Accounting Tutoring
,
Agoura Hills Accounting Tutoring
,
Calabasas Accounting Tutoring
,
Port Hueneme Accounting Tutoring
,
Fillmore Accounting Tutoring
Nearby Tutors:
Malibu Accounting Tutors
,
Oxnard Accounting Tutors
,
Santa Barbara Accounting Tutors
,
Woodland Hills Accounting Tutors
,
Santa Clarita Accounting Tutors
,
Thousand Oaks Accounting Tutors
,
Simi Valley Accounting Tutors
,
Ventura Accounting Tutors
,
Camarillo Accounting Tutors
,
Moorpark Accounting Tutors
,
Santa Paula Accounting Tutors
,
Agoura Hills Accounting Tutors
,
Calabasas Accounting Tutors
,
Port Hueneme Accounting Tutors
,
Fillmore Accounting Tutors
Call us today to connect with a top
Accounting tutor in Santa Monica, CA
(310) 617-6847