We are open until 8pm!
Call Now to Set Up Tutoring:
(310) 617-6847
Private In-Home and Online Finance Tutoring in Santa Fe Springs, CA
Receive personally tailored Finance lessons from exceptional tutors in a one-on-one setting. We help you connect with in-home and online tutoring that offers flexible scheduling and your choice of locations.
Recent Tutoring Session Reviews
"This was the first meeting, so I needed to gauge where the student was in terms of how much knowledge he had of Latin grammar and vocabulary. He needs to review some concepts from Latin I, which he said that he took 2 years ago. A big part of the reason why he is struggling is just a memory issue. I suggested that he try to review the charts of noun and verb endings whenever he gets the chance, as well as to make flashcards for vocabulary words that are unfamiliar to him."
"I looked over the student's recent math exam and gained a better understanding of where she is having the difficulty.  She explained that she can see the numbers but does not understand what the written directions are asking her.  The way to overcome this is to relate the concepts to her everyday life and give her a mental image when she is faced with different types of problems.  She thinks more in pictures and this is the key to her success."
"I started this session with the student by going back over his composition in the manner that his teacher required.  After that we went over his homework, which involved commonly used phrases from the chapter he is currently on.  He got much better at figuring out the structure of the phrases as we went through the various problems.  We ended by practicing expressions that he will need to know for his upcoming quiz.  During the final 30 minutes, the student became much more confident and capable when speaking these expressions."
"The student began by completing the ISEE lower division sample questions. He finished the sample questions for the verbal reasoning, quantitative reasoning, reading comprehension, and mathematics achievement. He also wrote a five paragraph essay, which took him slightly longer than 30 minutes. He received a homework to complete on his own by the next tutoring session, i.e. to write another essay and to write down the definitions and sentences for the vocabulary words. He reviewed the formulas for area vs. perimeter of triangle, square, rectangle, and trapezoid."
"The student wanted to begin by practicing basic geometric proofs and ratios, so I chose and created some practice problems using the Addition, Subtraction, Multiplication, and Division properties as in his homework. He showed excellent command of these properties and a quick sense of how to utilize the logical process."
"We spent some of our time on English, and the rest of our time on Math. I gave him a mini-quiz on the formulas he needs to memorize and had him put them all in his own writing so it would be easier to study. I asked him to do a complete section of English and another of Math before our next session."
"Today was our first session, so we spent the first part of the hour introducing ourselves.  The student and I talked about what he feels are his strengths and weaknesses on the exam and in school generally.  We spent most of the time working on analogies and vocab, though we did some math at the end in order to take a break from the verbal questions."
"Today we covered the concept of electric potential and how this "measurable" value is created by electric charges. We went on to discuss generalized cases of finding the potential given different geometries (or lack thereof), and recapped the idea of multi-variable integrals and how this can be useful when trying to figure out the potential due to a set of charges."
"We worked the main idea strategy with an actual book to see if the student can understand the concept without using a short reading text.  We still used the graphic organizer so she can keep her thoughts and answers organized. I was very happy to see her try so hard and stick with it."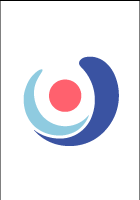 "We talked about how important it is to draw diagrams, charts, or graphs to summarize the information in long word problems so that the problem (and the solution) are more clearly seen.
We practiced reading carefully, attention to detail, and looking for keywords about things he knows (like in one question it was about area and perimeter of a circle) to get started on a problem."
"We reviewed vocabulary related to housing that was covered in the previous session. Even though a few vocabulary items were introduced, the main goal was to allow the student to talk as much as possible. We talked about:
* types of housing
* neighborhood safety and amenities
* pets
* cultural diversity"
"The student had a science project that we took care of. I also taught him Roman numerals (to go along with the table of periodic elements). He said that he had not learned them before."
Nearby Cities:
Malibu Finance Tutoring
,
Oxnard Finance Tutoring
,
Santa Barbara Finance Tutoring
,
Woodland Hills Finance Tutoring
,
Santa Clarita Finance Tutoring
,
Thousand Oaks Finance Tutoring
,
Simi Valley Finance Tutoring
,
Ventura Finance Tutoring
,
Camarillo Finance Tutoring
,
Moorpark Finance Tutoring
,
Santa Paula Finance Tutoring
,
Agoura Hills Finance Tutoring
,
Calabasas Finance Tutoring
,
Port Hueneme Finance Tutoring
,
Fillmore Finance Tutoring
Nearby Tutors:
Malibu Finance Tutors
,
Oxnard Finance Tutors
,
Santa Barbara Finance Tutors
,
Woodland Hills Finance Tutors
,
Santa Clarita Finance Tutors
,
Thousand Oaks Finance Tutors
,
Simi Valley Finance Tutors
,
Ventura Finance Tutors
,
Camarillo Finance Tutors
,
Moorpark Finance Tutors
,
Santa Paula Finance Tutors
,
Agoura Hills Finance Tutors
,
Calabasas Finance Tutors
,
Port Hueneme Finance Tutors
,
Fillmore Finance Tutors
Call us today to connect with a top
Finance tutor in Santa Fe Springs, CA
(310) 617-6847