Call Now to Set Up Tutoring:
(310) 617-6847
Private In-Home and Online Computer Science Tutoring in Santa Clarita, CA
Receive personally tailored Computer Science lessons from exceptional tutors in a one-on-one setting. We help you connect with in-home and online tutoring that offers flexible scheduling and your choice of locations.
Recent Tutoring Session Reviews
"What concepts did you cover specifically?

- Unix commands: ls, cat, cd, python.

- Unix directory structure jargon: file, folders, directories, documents.

- Python variable declarations.

- Python strings, quotes, apostrophes, escape characters.

- Python commands: print, while, raw_input.

- Python scripting.



What was the student's attitude toward the material that was reviewed?

- The student was active and attentive during the whole tutoring session."
"In today's session we split our time between some code debugging and some analysis of algorithms. The code debugging was largely centered around Java generics - e.g. List, and in suppressing compiler warnings when these strong typed rules are (deliberately) violated. Then, in continuing our preparation for the final exam, we discussed more runtime computational complexity of algorithms using programming assignments from the semester as examples. We will meet again tomorrow to continue to review for the exam."
"In this session we reviewed binary numbers, including: representation, addition, and subtraction. A similar review was done for hexadecimal numbers as well. The difference between implicit and explicit parameters was covered, and so too was the difference between formal and actual parameters. She struggled the most with binary numbers and in particular, had issues with a problem asking to construct a circuit and truth table for a 1-bit subtractor with borrow digits included. It took some time but eventually I was able to give a satisfactory explanation of the subtractor, and after we reviewed binary numbers she had a much easier time with hexadecimal numbers."
"In this session we were able to finish up all pending projects, so the student is more confident about the class. The student made outstanding progress on understanding some of the difficult concepts that appear in the field of CS. He is a great student with great attitude."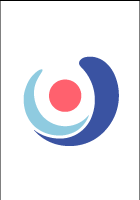 "The student and I looked at a couple of assignments, and corrected some old code. We looked at interface classes and different types of data structures. Next time, we will review for the exam and finish the last two assignments."
"The student and I reviewed his final lab for the semester, and we went over implementations of binary and interpolation searches. We also touched on technical bits of Java, like instantiating handler/ controller classes within the static main function."
Nearby Cities:
Malibu Computer Science Tutoring
,
Pacific Palisades Computer Science Tutoring
,
Oxnard Computer Science Tutoring
,
Santa Barbara Computer Science Tutoring
,
Woodland Hills Computer Science Tutoring
,
Thousand Oaks Computer Science Tutoring
,
Simi Valley Computer Science Tutoring
,
Ventura Computer Science Tutoring
,
Camarillo Computer Science Tutoring
,
Moorpark Computer Science Tutoring
,
Santa Paula Computer Science Tutoring
,
Agoura Hills Computer Science Tutoring
,
Calabasas Computer Science Tutoring
,
Port Hueneme Computer Science Tutoring
,
Fillmore Computer Science Tutoring
Nearby Tutors:
Malibu Computer Science Tutors
,
Pacific Palisades Computer Science Tutors
,
Oxnard Computer Science Tutors
,
Santa Barbara Computer Science Tutors
,
Woodland Hills Computer Science Tutors
,
Thousand Oaks Computer Science Tutors
,
Simi Valley Computer Science Tutors
,
Ventura Computer Science Tutors
,
Camarillo Computer Science Tutors
,
Moorpark Computer Science Tutors
,
Santa Paula Computer Science Tutors
,
Agoura Hills Computer Science Tutors
,
Calabasas Computer Science Tutors
,
Port Hueneme Computer Science Tutors
,
Fillmore Computer Science Tutors
Call us today to connect with a top
Computer Science tutor in Santa Clarita, CA
(310) 617-6847