Call Now to Set Up Tutoring:
(310) 617-6847
Private In-Home and Online Accounting Tutoring in Santa Clarita, CA
Receive personally tailored Accounting lessons from exceptional tutors in a one-on-one setting. We help you connect with in-home and online tutoring that offers flexible scheduling and your choice of locations.
Recent Tutoring Session Reviews
"The student and I worked on vocabulary and math for this last session, and went over her strategies for making the most of her test time and the methods she would use for critical reading passages. She did very well, and felt prepared for the SSAT."
"The student did a terrific job last night as we went through the verbal and quantitative practice sets for her upcoming ISEE. I will send her a set of vocab resources for further verbal practice; for the quantitative portions of the exam, I have suggested that she continue to practice questions under timed conditions (she is doing generally very well on these questions as we go through them, with time--not knowledge--being her main constraint at this point in her prep process)."
"We reviewed the student's math homework on word problems, and he showed very keen understanding and needed only a little help. We then studied for the social studies test by quizzing him down the page of his study guide. He showed very strong understanding of the material, and I provided a few memorization tips on certain areas. Overall, I am very impressed with him this week, and I hope that he is able to demonstrate his excellent work on the tests."
"Since the student finished her test today we started to work on the next topic she has for class. We covered the inverse function and how different operations transform g(x) from f(x). She seemed to grasp the concept very well as we covered a similar concept a while back. By comparing this concept to the vertex form of a quadratic equation we were able to strengthen the concept."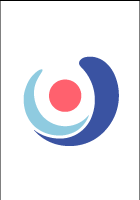 "Today, the student requested that we focus on ACT prep since he is taking it next Saturday. So, we reviewed the plane geometry, circle area and perimeter, shapes within circles, finding diagonals, and angles. He grasped the concepts and was able to apply the formulas to solve the problems. He did well with his practice. I recommended he review quadrilaterals and also solid geometry prior to his test."
"Today, we covered reflexive pronouns and verbs. I had the student read a passage and pick out the reflexive verbs and the pronouns that go with it. The student understood it very well and also had follow-up questions, which I like because it means he is thinking about the subject matter. I will send him more reflexive pronoun practice before tomorrow so that we can go over it one more time before we move onto more materials."
Nearby Cities:
Malibu Accounting Tutoring
,
Pacific Palisades Accounting Tutoring
,
Oxnard Accounting Tutoring
,
Santa Barbara Accounting Tutoring
,
Woodland Hills Accounting Tutoring
,
Thousand Oaks Accounting Tutoring
,
Simi Valley Accounting Tutoring
,
Ventura Accounting Tutoring
,
Camarillo Accounting Tutoring
,
Moorpark Accounting Tutoring
,
Santa Paula Accounting Tutoring
,
Agoura Hills Accounting Tutoring
,
Calabasas Accounting Tutoring
,
Port Hueneme Accounting Tutoring
,
Fillmore Accounting Tutoring
Nearby Tutors:
Malibu Accounting Tutors
,
Pacific Palisades Accounting Tutors
,
Oxnard Accounting Tutors
,
Santa Barbara Accounting Tutors
,
Woodland Hills Accounting Tutors
,
Thousand Oaks Accounting Tutors
,
Simi Valley Accounting Tutors
,
Ventura Accounting Tutors
,
Camarillo Accounting Tutors
,
Moorpark Accounting Tutors
,
Santa Paula Accounting Tutors
,
Agoura Hills Accounting Tutors
,
Calabasas Accounting Tutors
,
Port Hueneme Accounting Tutors
,
Fillmore Accounting Tutors
Call us today to connect with a top
Accounting tutor in Santa Clarita, CA
(310) 617-6847