Call Now to Set Up Tutoring:
(310) 617-6847
Private In-Home and Online SAT Tutoring in Santa Barbara, CA
Receive personally tailored SAT lessons from exceptional tutors in a one-on-one setting. We help you connect with in-home and online tutoring that offers flexible scheduling and your choice of locations.
How can a tutor help you master the SAT?
Numerous colleges and universities across the U.S. utilize the SAT as a part of their admittance procedure. Students sit for this standardized test in their junior or senior year of high school. Scores for the exam range between 400 and 1600. The score report includes a breakdown of each section, in addition to scores that measure a student's skill in specific English and mathematical concepts.
If your child is getting ready to take the SAT, you may want to think about employing a private tutor for them. Varsity Tutors could help you find a professional SAT tutor in Santa Barbara, CA, to make certain your child is ready on the day of the exam. These tutors have discovered the most effective techniques for achieving the best possible score. These seasoned SAT tutors can present your student with strategies that could help them attain the best scores on each section, such as specific strategies to use on the reading, writing, math, and essay sections.
A skilled SAT tutor in Santa Barbara can devote their time to giving your child the individual attention they need. Many parents of prospective college students spend a large amount of money and time on test prep classes, books, and computer programs designed to prepare their children for the SAT. However, an individual SAT tutor can give your child customized lessons that other products simply can't offer.
A leading benefit of the one-on-one lessons that a knowledgeable SAT tutor can give is the capability to tailor their lessons to your student's needs. The tutor can concentrate their lessons on areas where your child is experiencing difficulties and show them tricks that can help boost their performance on test day. A proficient SAT tutor can devise a study program to get your student set up to score well on the SAT. Many students experience intense test anxiety before test day, but an experienced SAT tutor can give your child ways to overcome their worries.
Varsity Tutors will be happy to try to help your child find SAT tutoring in Santa Barbara. Tutors can meet with your child in person at your home, at a library, or anywhere that distractions will not be a problem. Your student and the tutor can also work remotely by using the online interactive learning platform, regardless of where they are. Call Varsity Tutors today to find an expert SAT tutor in Santa Barbara, CA, to help try to improve your child's chances of success on test day. 
Recent Tutoring Session Reviews
"First session with the student, we looked at her past SAT score report and practiced problems from all three sections of the test. She seems to be stronger in math so we focused on reading and writing. Her grammar problem solving and reading comprehension skills could use more practice, and I asked her to do some timed practice before our next session."
" - Looked over Test 1.
- The student needs to work on vocabulary and reading speed, but shows promise in Writing section after she notices the simple mistakes and patterns."
"Another great session with the sisters. We began by going over Latin prefixes and suffixes, and concluded our session by taking a look at the homework assignment I had given them for the previous weekend. All three are progressing well, though having trouble following some of the reading comprehension passages. Left homework which focuses specifically on these sorts of exercises."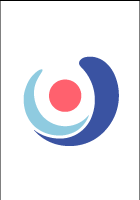 "Essay-writing strategies and practice, identifying sentence errors, improving paragraphs, critical reading strategies, finding the answer most supported by the text, fill-in-the-blank questions
Session went well"
"We went over her math homework, which the student did very well on (18/20 correct!). I scored her practice essay and it was great! She always listens to my feedback. We also did the critical reading practice worksheets, coordinate geometry, fractions, dangling participles, and the triangles worksheet that I made. I asked her to do a practice test for next time."
"Today I met with this student for the first time. I asked her how much practice she had with the SAT and she said that she hadn't had much. In order to get a sense of what her strengths and challenges were, I gave her a practice math, reading, and writing section. We then went over the different types of questions that commonly appear on the reading section, such the vocab in context, and the literary device questions. She did quite well on the math section, even though she was unsure of some of the problems. For next session, I told her to complete a free-response essay section so that we can review that as well as her practice writing section for the next session."
Nearby Cities:
Malibu SAT Tutoring
,
Pacific Palisades SAT Tutoring
,
Oxnard SAT Tutoring
,
Woodland Hills SAT Tutoring
,
Santa Clarita SAT Tutoring
,
Thousand Oaks SAT Tutoring
,
Simi Valley SAT Tutoring
,
Ventura SAT Tutoring
,
Camarillo SAT Tutoring
,
Moorpark SAT Tutoring
,
Santa Paula SAT Tutoring
,
Agoura Hills SAT Tutoring
,
Calabasas SAT Tutoring
,
Port Hueneme SAT Tutoring
,
Fillmore SAT Tutoring
Nearby Tutors:
Malibu SAT Tutors
,
Pacific Palisades SAT Tutors
,
Oxnard SAT Tutors
,
Woodland Hills SAT Tutors
,
Santa Clarita SAT Tutors
,
Thousand Oaks SAT Tutors
,
Simi Valley SAT Tutors
,
Ventura SAT Tutors
,
Camarillo SAT Tutors
,
Moorpark SAT Tutors
,
Santa Paula SAT Tutors
,
Agoura Hills SAT Tutors
,
Calabasas SAT Tutors
,
Port Hueneme SAT Tutors
,
Fillmore SAT Tutors
Call us today to connect with a top
SAT tutor in Santa Barbara, CA
(310) 617-6847