We are open Saturday and Sunday!
Call Now to Set Up Tutoring:
(310) 617-6847
Private In-Home and Online GMAT Tutoring in Santa Barbara, CA
Receive personally tailored GMAT lessons from exceptional tutors in a one-on-one setting. We help you connect with in-home and online tutoring that offers flexible scheduling and your choice of locations.
Recent Tutoring Session Reviews
"The student  and I discussed naming of points in a Euclidean plain, slope, and set domains for points.    I shared with her briefly on other areas of mathematics she thinks  are interesting.  We completed 80% of work due on Thursday which she will finish with a school tutor session on the 26th."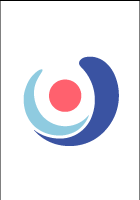 "The student & I began by reviewing her speech. I gave her a few recommendations regarding content and organization. We then worked on biology. She has been making improvements on how to do Internet research. She has been successfully using the "find" function, skimming websites for relevant information, and developing different strategies for looking for the information she needs to find."
"Assessed the student's level. Established a method to be used throughout tutoring. Reviewed study techniques including: skimming the chapter headline and titles, defining bolded words within the chapter, defining every word that is not completely understood, reading the chapter outline, and then reading the chapter and making an outline."
"We spent almost half our session going over sight words. I tried to help her recognize sound patterns so that words would become more recognizable. What we have to continue working on with her is her sound recognition skills and then putting the letter sounds in order as they appear in the word."
"Today we went over the student's Algebra 2 Final Practice test. The focus was primarily on sequences and series, and how to use or create the formulas provided with the test. We also got in some review of logarithms and exponentials, as wells as compounding interest formulas."
"The student took a practice test yesterday, and his scores continue to climb. He's now at about a 154. Timing in the Logic Games section was a big challenge, so we worked on ways to streamline his shorthand/ sketches, to avoid having to test every single answer choice (a slow process). We also worked on Logic Games that lack the usual restrictions (everybody used, every category filled, etc.), including the dreaded subzones game. He's going to keep working in his lesson book and do at least one more practice test before our next session."
Nearby Cities:
Malibu GMAT Tutoring
,
Pacific Palisades GMAT Tutoring
,
Oxnard GMAT Tutoring
,
Woodland Hills GMAT Tutoring
,
Santa Clarita GMAT Tutoring
,
Thousand Oaks GMAT Tutoring
,
Simi Valley GMAT Tutoring
,
Ventura GMAT Tutoring
,
Camarillo GMAT Tutoring
,
Moorpark GMAT Tutoring
,
Santa Paula GMAT Tutoring
,
Agoura Hills GMAT Tutoring
,
Calabasas GMAT Tutoring
,
Port Hueneme GMAT Tutoring
,
Fillmore GMAT Tutoring
Nearby Tutors:
Malibu GMAT Tutors
,
Pacific Palisades GMAT Tutors
,
Oxnard GMAT Tutors
,
Woodland Hills GMAT Tutors
,
Santa Clarita GMAT Tutors
,
Thousand Oaks GMAT Tutors
,
Simi Valley GMAT Tutors
,
Ventura GMAT Tutors
,
Camarillo GMAT Tutors
,
Moorpark GMAT Tutors
,
Santa Paula GMAT Tutors
,
Agoura Hills GMAT Tutors
,
Calabasas GMAT Tutors
,
Port Hueneme GMAT Tutors
,
Fillmore GMAT Tutors
Call us today to connect with a top
GMAT tutor in Santa Barbara, CA
(310) 617-6847