Call Now to Set Up Tutoring:
(310) 617-6847
Private In-Home and Online Computer Science Tutoring in Santa Barbara, CA
Receive personally tailored Computer Science lessons from exceptional tutors in a one-on-one setting. We help you connect with in-home and online tutoring that offers flexible scheduling and your choice of locations.
Recent Tutoring Session Reviews
"After preparing for his Literature final, Spanish is the next big test. So, we spent plenty of time on Spanish this weekend."
"Today the student and I had our introductory session. First, he completed the written portion of the ACT test. Then, we scored his test. He got a 26 in English, 30 in math, 30 in reading and a perfect 36 in science. However, he took almost twice the time to finish the science portion. Taking that into account, his composite would probably be around a 29 or 30. We're going to focus on English and reading first, then tackle the math portion. To improve in science, he just needs to take practice tests. He knows the stuff, he just needs to go quicker :). I'm looking forward to working with him!"
"We completed an additional reading lesson and practice passages, where we discussed forming an answer and then matching that up to the answer choices in order to avoid confusion and also to save time. We also reviewed ways to stay focused during the passages."
"We started with math, after analyzing practice scores. Covered operations, basic and advanced algebra, and linear/planar geometry. Calculation skills are excellent; I can only conclude that the lower score was indeed due to intangibles rather than skill deficit. Will continue with more geometry and basic trig. next session."
"The student has a combined differentiation and integration test on Wednesday, so we spent this session reviewing for it. He completed 20 problems (10 of each type) with minimal help needed aside from a few reminders of concepts we had not used in months, such as the Quotient Rule. I was pleased to see how much the student has retained, since we have done very little differentiation recently."
"Began chapter 3 and culled through the vocab bank to put words the student knows solidly into an occasional-review only subsection. We've settled into a groove at this point, and so sessions are very consistent."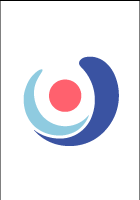 "Selected new vocabulary words for student to study between sessions.  Practiced reading comprehension and discussed strategies for success in reading comprehension. Student is strong in reading comprehension, by and large. Practiced using roots learned to identify meanings of words or their synonyms."
"We covered the second half of chapter 8 material on multiplying/dividing, adding/subtracting and decomposing partial fractions. We also reviewed her mistakes on her most recent quiz. As I noticed in previous sessions, she seems to understand the material and only makes simple errors. We normally work through problems together so I am correcting any mistakes as she makes them. In future sessions I want to let her work through problems on her own so she can catch her mistakes."
"We went through her physics homework on electric field lines and we talked with more depth about the subject. Then we practiced doing problems finding the force between two charged particles. She understands how to do these, but often encountered problems using her calculator, so we strategized on how to prevent those mistakes. We went through her algebra homework on solving inequalities, which she understood very well."
"Met with the student for an hour. We went over test taking strategies and other questions he had. Hope we'll meet again"
"We went over the student's review book for the SAT II Chemistry exam. We went over general topics as well as radioactivity, lab safety and experimental setup, and organic chemistry. Overall, the student seemed to understand the material very well."
"Initially, the student struggled a lot with balancing equations, which could be shown in his assignments. I tried a different approach, that involved telling him which elements should be done first and last, then I introduced a system, to double-check the number of atoms, and I saw significant improvement. I eased him into some simple problems, before we tried harder ones. With him double-checking, how I taught him, he's made far fewer errors. He didn't memorize the parts of the periodic table I assigned him as he didn't have enough time, so we went over that briefly in class. It is imperative that he knows his periodic table in English, so we could name molecular and ionic compounds. Finally, I introduced molecular and ionic compounds. I had him really look over the periodic table for homework."
Nearby Cities:
Malibu Computer Science Tutoring
,
Pacific Palisades Computer Science Tutoring
,
Oxnard Computer Science Tutoring
,
Woodland Hills Computer Science Tutoring
,
Santa Clarita Computer Science Tutoring
,
Thousand Oaks Computer Science Tutoring
,
Simi Valley Computer Science Tutoring
,
Ventura Computer Science Tutoring
,
Camarillo Computer Science Tutoring
,
Moorpark Computer Science Tutoring
,
Santa Paula Computer Science Tutoring
,
Agoura Hills Computer Science Tutoring
,
Calabasas Computer Science Tutoring
,
Port Hueneme Computer Science Tutoring
,
Fillmore Computer Science Tutoring
Nearby Tutors:
Malibu Computer Science Tutors
,
Pacific Palisades Computer Science Tutors
,
Oxnard Computer Science Tutors
,
Woodland Hills Computer Science Tutors
,
Santa Clarita Computer Science Tutors
,
Thousand Oaks Computer Science Tutors
,
Simi Valley Computer Science Tutors
,
Ventura Computer Science Tutors
,
Camarillo Computer Science Tutors
,
Moorpark Computer Science Tutors
,
Santa Paula Computer Science Tutors
,
Agoura Hills Computer Science Tutors
,
Calabasas Computer Science Tutors
,
Port Hueneme Computer Science Tutors
,
Fillmore Computer Science Tutors
Call us today to connect with a top
Computer Science tutor in Santa Barbara, CA
(310) 617-6847