Call Now to Set Up Tutoring:
(310) 617-6847
Private In-Home and Online GRE Tutoring in Santa Ana, CA
Receive personally tailored GRE lessons from exceptional tutors in a one-on-one setting. We help you connect with in-home and online tutoring that offers flexible scheduling and your choice of locations.
How can a GRE tutor help you?
The GRE, or Graduate Record Examination, is taken by many students who are applying for graduate programs across the country. It is a standardized test that takes three hours and forty-five minutes to complete, and it focuses on the knowledge you have gained in high school and college. Within the test, you will find an analytical writing section, which consists of two essays, one argument task and one issue task. You could also find a quantitative section that tests you on your high school and college math knowledge. Finally, you'll find a verbal reasoning section that tests you on reading comprehension, critical reading, and vocabulary usage. Because some of the things you are tested on are subjects you haven't looked at since high school, you might want help refreshing your memory on content. You can find GRE tutors in Santa Ana, CA, by calling the Varsity Tutors educational directors today.
Try to maximize your productivity by calling the Varsity Tutors educational directors in Santa Ana to find an expert tutor in the GRE. Unlike in classroom test prep situations, your tutor will focus specifically on your needs. You still remember your sophomore algebra? Great, your tutor will not waste time with that. But how long has it been since you wrote a clear, concise essay in just 30 minutes? Your tutor can spend more time with you on that. Whatever the areas are that you need the most work on, that is where your tutor will focus your time and attention, making your study time as efficient as it is effective.
Our educational directors can help you find a qualified, professional GRE tutor in Santa Ana. With the one-on-one attention and immediate feedback that only a private tutor can provide, you can easily refresh your memory on all the content you will find on the GRE. In addition, your tutor may be able to coach you on the test itself - the structure, format, test-taking tips and tricks, and your pacing.
Your tutor will also be flexible as to when and where you will meet together. Whatever time of day or evening you need to meet, they will be available. They will be happy to meet with you in person at your home or any other location you choose. They will even be available for face-to-face online sessions using our live learning platform. Our experienced educational directors will assist you in connecting with a professional tutor in Santa Ana, CA, who could help you prep for the GRE. Call today!
Recent Tutoring Session Reviews
"Today we worked through ACT prep math questions, focusing mainly on geometry questions.  I established plans for progressing through ACT prep material and keeping up with her trigonometry class in future sessions."
"I helped the student correct the quiz she had in class a few weeks ago.  I made sure she understood all the problems, and I gave her similar problems as homework.  I also did the review of the topics she understood but forgot, like divisions that involve zeros in the results, finding variable x, etc."
"The student worked on reading comprehension and inferring the meaning of words from context.  He read two articles from his 5th grade reading workbook, and completed page 33, The student's new vocabulary included prestigious, sponsor, origin, predict, colonel/kernel, procrastinate, grating (noise), brood, and successor.  He also completed practice sets 26 and 27 in his math workbook. He was introduced to variables in simple algebraic expressions such as 4t = 24, 68 + r = 80, and 70/b = 10."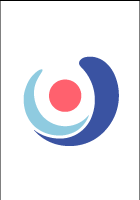 "Structure of sentences in Spanish. Subject Verb Agreements. Masculine/Feminine nouns. The Verb "SER" in Spanish and its conjugation. Making things plural in Spanish when appropriate, such as "Me gusta" or "Me gustan"."
"The student got her first exam back and it was a 92%! This is great and reflects her understanding of calculus at this stage of the semester. We covered her homework that is not yet due. This included concepts like: differential, chain rule, linearization, error propagation, related rates, general dependencies. This material had not yet been covered in class so we went over it as needed."
"In our first session, the student and I started by developing a study plan and going over the diagnostic exam she had taken. She wanted to work on all sections of the GRE, so we began by going over the structure of each section and some of the different types of questions she will encounter. We focused most of this session on the verbal portion of the GRE. We went through some reading comprehension passages first, and I highlighted some of the different strategies she can use to more fully comprehend the material. While going through the questions, I noted which types she should answer first, what specific evidence she should search for, and when to potentially skip problems. Next time, we will start our work on the quantitative reasoning section."
Nearby Cities:
Malibu GRE Tutoring
,
Pacific Palisades GRE Tutoring
,
Oxnard GRE Tutoring
,
Woodland Hills GRE Tutoring
,
Santa Clarita GRE Tutoring
,
Thousand Oaks GRE Tutoring
,
Simi Valley GRE Tutoring
,
Ventura GRE Tutoring
,
Camarillo GRE Tutoring
,
Moorpark GRE Tutoring
,
Santa Paula GRE Tutoring
,
Agoura Hills GRE Tutoring
,
Calabasas GRE Tutoring
,
Port Hueneme GRE Tutoring
,
Fillmore GRE Tutoring
Nearby Tutors:
Malibu GRE Tutors
,
Pacific Palisades GRE Tutors
,
Oxnard GRE Tutors
,
Woodland Hills GRE Tutors
,
Santa Clarita GRE Tutors
,
Thousand Oaks GRE Tutors
,
Simi Valley GRE Tutors
,
Ventura GRE Tutors
,
Camarillo GRE Tutors
,
Moorpark GRE Tutors
,
Santa Paula GRE Tutors
,
Agoura Hills GRE Tutors
,
Calabasas GRE Tutors
,
Port Hueneme GRE Tutors
,
Fillmore GRE Tutors
Call us today to connect with a top
GRE tutor in Santa Ana, CA
(310) 617-6847