Call Now to Set Up Tutoring:
(310) 617-6847
Private In-Home and Online English Tutoring in Santa Ana, CA
Receive personally tailored English lessons from exceptional tutors in a one-on-one setting. We help you connect with in-home and online tutoring that offers flexible scheduling and your choice of locations.
Recent Tutoring Session Reviews
"The student and I started on Unit 6 in her art history course today. The unit covers women as artists and subjects in art of the early 20th Century, primarily Cubism, Expressionism, and Fauvism. We went over the two articles by Carol Duncan assigned for the unit and discussed the major art movements historical events of the era in general. She learns well from narrative film, so I suggested she watch IRON-JAWED ANGELS to learn more about the women's suffrage movement. Then I helped her draft a discussion questions response about the relationship between artist and model in this period. We also went over notes she had taken in psychology class regarding mental retardation."
"We reviewed comma use and apostrophes and started covering semicolons. We switched at that point to drafting our email, where we asked a coworker to take care of something before an impending deadline. The question of spelling out numbers as opposed to writing digits was raised, and we talked about situations for each."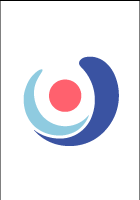 "The student did not have homework this week so we continued on her essay on "Amelia Bedelia." She included reasoning from her prewriting strategy and completed a really good essay. I was pleased with the way she took direction and added her own points. We focused heavily on the prewriting because this is the basis of a good essay. She understands that each essay needs to have five points: introduction, reason one, reason two, reason three, and a conclusion. We completed one more prewriting strategy on another made up prompt from "Amelia Bedelia" after we read for another 15 minutes. Nearing the end of the session, we worked in her workbook and finished a crossword puzzle. Although these activities may just seem fun for her, they are good to keep her mind sharp over the summer and to reiterate concepts she has learned over the year. Such concepts include odd and even numbers, addition, subtraction, word recognition, etc."
"We discussed Jon McPhee's "Elicitation" and its observations on techniques and methods for eliciting information from interview subjects; the structure of his article and development of his themes: and various strategies for putting his observations to practical use. We also discussed Nick Paumgarten's "The Manic Mountain" as an example of long-form journalism and how such a strategy might be used in newsletters or other publications."
"In our session, I helped the student continue to develop the first draft of his paper on Arthur Miller's Death of a Salesman. We reviewed the first two body paragraphs the student had written, and I provided edits. We focused on developing his third body paragraph and improving the progression of ideas from first to third body paragraph. I directed him to find textual support from the play to support his ideas and we read aloud another secondary source. Again, we took turns reading and summarizing the key ideas in each paragraph, highlighting ones that he could incorporate into his paper. After reading the secondary source essay, the student and I determined that the conflict between Willy as a man and Willy as salesman is central in Miller's play and in determining whether or not Willy is a tragic hero. The student's ability to perform analysis continues to improve!"
"The student had a first draft of his political science essay. He edited the draft and wrote his last paragraph and conclusion, then I proofread the final essay for him to turn in tomorrow."
Nearby Cities:
Malibu English Tutoring
,
Pacific Palisades English Tutoring
,
Oxnard English Tutoring
,
Woodland Hills English Tutoring
,
Santa Clarita English Tutoring
,
Thousand Oaks English Tutoring
,
Simi Valley English Tutoring
,
Ventura English Tutoring
,
Camarillo English Tutoring
,
Moorpark English Tutoring
,
Santa Paula English Tutoring
,
Agoura Hills English Tutoring
,
Calabasas English Tutoring
,
Port Hueneme English Tutoring
,
Fillmore English Tutoring
Nearby Tutors:
Malibu English Tutors
,
Pacific Palisades English Tutors
,
Oxnard English Tutors
,
Woodland Hills English Tutors
,
Santa Clarita English Tutors
,
Thousand Oaks English Tutors
,
Simi Valley English Tutors
,
Ventura English Tutors
,
Camarillo English Tutors
,
Moorpark English Tutors
,
Santa Paula English Tutors
,
Agoura Hills English Tutors
,
Calabasas English Tutors
,
Port Hueneme English Tutors
,
Fillmore English Tutors
Call us today to connect with a top
English tutor in Santa Ana, CA
(310) 617-6847