Call Now to Set Up Tutoring:
(404) 704-6763
Private In-Home and Online Reading Tutoring in Sandy Springs, GA
Receive personally tailored Reading lessons from exceptional tutors in a one-on-one setting. We help you connect with in-home and online tutoring that offers flexible scheduling and your choice of locations.
How can a Reading tutor help you?
Varsity Tutors is excited to get your child started on the path to reading excellency by finding your child a tutor. A tutor can work around you and your child's schedule to make sure that your child's goals are met and that they may be able to work at their own pace. Your kid can meet one-on-one with a tutor, either online using our live learning platform, in-person in your own home, or at another location of your choosing. The educational directors can help your child connect with reading tutoring in Sandy Springs, GA.
Reading is an essential skill that everyone should have the chance to understand and enjoy doing. Having a favorite book where your child can identify the setting, plot, and character development is one of the most satisfying feelings a kid can have. If your child is having trouble identifying the difference between figurative and literal language, our educational directors could help them find a skilled, independent tutor near Sandy Springs, GA, who can guide them on the path toward reading understanding. Tutoring sessions will be distraction-free and could help your child focus on the areas they are struggling in. 
connecting with a reading tutor for your child could help your child focus on their problem areas and make their sessions efficient and effective. If your child has trouble with understanding how phonics work, their tutor will have extensive knowledge about phonics, and will be able to help them learn the concepts at their own pace. We can find your child an enthusiastic reading tutor in Sandy Springs who can motivate them to exceed their highest expectations. When they finally find their favorite genre of book, they will fall in love with a series that will be hard to put down. Your child's reading tutor can open up a whole new world to them.
When the Georgia Milestones Assessment test rolls around, your child could be prepared, having studied the many reading concepts, like decoding, phonemic awareness, fluency, and comprehension with a helpful tutor. Some reading concepts, like compound words, can be tedious to learn, and they do not always make sense. Why would the word "bow" be added to the word "rain" to make the word "rainbow?" These questions might trip your child up, but they can easily get all their questions answered by a qualified reading tutor in Sandy Springs if you proceed to contact one of our educational directors today.
Recent Tutoring Session Reviews
"We covered the contents of Chapter 4 in the student's textbook.  It was interesting to see that the student had been doing most of the work in his head, but when we walked through the concepts he picked them up fairly quickly.  By giving the student more difficult problems and thereby forcing him to work through them on paper he used the formulas and procedures covered.

It's going to be quite a blitz ahead of us; we have seven more meetings in the next two weeks and my goal is to cover most of the remaining book."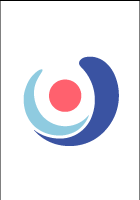 "The student and I met from 6:55 to 8:25. We went over the first two sections of acids and bases including Arrhenius acids and bases, Bronsted-Lowry acids and bases, and Lewis acids and bases. We also covered the topic of pH and pOH along with the Kw, Ka, and Kb."
"In our first session we got to know each other before getting to work preparing for the prep test.  I had him take a sample test to serve as a diagnostic before getting to work on Math.  Afterwards, we blew through a lot of the "preliminary" material that he has already mastered (basic number concepts, fractions, percentages, etc.) in an effort to start next lesson working on more difficult material.  With his ability and enthusiasm we were able to do so, and will be able to really get to work next session on the higher-level math that often causes problems on the final test."
"In the session, we focused on a reflection assignment that involved writing a paragraph on each subsection in chapter 7 so that he could demonstrate to the teacher that he was understanding the material. With little to no assistance he was able to complete the eight paragraphs needed. After that, he spent the final fifteen minutes going over his homework assignment to make sure that he completed every single question."
"I began this session with the student by focusing on timing issues with Logic Games. We then moved on to Natural Sciences Reading Comprehension questions and ended the session with Parallel Reasoning Logical Reasoning questions."
"The student and I outlined a paper for her Sociological Research Class. We discussed how to structure the statistical part of the paper, create variables, and code for these variables in her survey. She also created the actual survey document and codebook in Word. Next time, I'll be teaching her the content from Chapter 8 in her textbook."
"Topics Covered: Convergence and Divergence of Taylor and Power Series, interval(s) of convergence, radius of convergence. Progress Achieved: The student can now successfully determine the radius and interval of convergence for Taylor and Power series."
"This lesson was a vocabulary and spelling brush-up in which the girls did very well. We then did more creative writing which was simple and short, and the girls did very well with my prompts. I left them with two ideas for writing before our next lesson, and also to notice things they had never seen before and write them down. This is training for looking at the world around them and for them to find their own prompts for writing."
"The student and I worked on responses to her peers' discussion posts in art history. We also discussed possible sources for the research paper. Then we finished outlining the article on mental retardation for her psychology course."
"The first student had already finished his homework today, so he and I worked on some geometry problems that had been on a recent test he had not done well on. We went back over symmetry, rotation, translation, reflection of shapes, as well as congruence and similarity. He did very well on the problems. We went over reading each problem carefully and checking our work. The second student and I completed her homework, both math and vocab. For math, she had to order certain numbers using different colors. She did very well on these, including the two word problems, and did not need much help. We then did her vocab, where she needed to put the words in alphabetical order. She struggled a bit with this, but when I encouraged her to write out the alphabet for herself, she was able to move more quickly and do it without my help."
"Reviewed the student's homework. Though the vocabulary words were tough it was nice to see him try to accomplish the task. We took the first five words, and reviewed how to spell and pronounce them, We even added their definitions. Tomorrow we will work on some writing exercises using these words."
"We covered the student's essay outline on Oedipus Rex. She seemed to have a very good understanding of the material, and the essay topic she wanted to pursue. We discussed all the elements of the essay, and I constructed an outline for her to fill in, so that she had all the information and organization she needed for the in-class writing exam."
Nearby Cities:
Alpharetta Reading Tutoring
,
Johns Creek Reading Tutoring
,
Duluth Reading Tutoring
,
Marietta Reading Tutoring
,
Dunwoody Reading Tutoring
,
Norcross Reading Tutoring
,
Decatur Reading Tutoring
,
Roswell Reading Tutoring
,
Lawrenceville Reading Tutoring
,
Athens Reading Tutoring
,
Atlanta Reading Tutoring
,
Smyrna Reading Tutoring
,
East Point Reading Tutoring
,
Gainesville Reading Tutoring
,
Peachtree City Reading Tutoring
Nearby Tutors:
Alpharetta Reading Tutors
,
Johns Creek Reading Tutors
,
Duluth Reading Tutors
,
Marietta Reading Tutors
,
Dunwoody Reading Tutors
,
Norcross Reading Tutors
,
Decatur Reading Tutors
,
Roswell Reading Tutors
,
Lawrenceville Reading Tutors
,
Athens Reading Tutors
,
Atlanta Reading Tutors
,
Smyrna Reading Tutors
,
East Point Reading Tutors
,
Gainesville Reading Tutors
,
Peachtree City Reading Tutors
Call us today to connect with a top
Reading tutor in Sandy Springs, GA
(404) 704-6763