We are open until 8pm!
Call Now to Set Up Tutoring:
(404) 704-6763
Private In-Home and Online Mandarin Chinese Tutoring in Sandy Springs, GA
Receive personally tailored Mandarin Chinese lessons from exceptional tutors in a one-on-one setting. We help you connect with in-home and online tutoring that offers flexible scheduling and your choice of locations.
Recent Tutoring Session Reviews
"First, we went over his grades.  He greatly improved on his social studies test grade and math grade.  I helped the him with his vocabulary and showed him strategies to use to be more successful.  We also discussed sentence diagramming.  We will continue to work on that concept.  I will also be emailing his teacher to see which other areas need more support."
"The student  and I started our studies today for the AP chemistry test. We reviewed ch. 1 from his textbook and AP chem review booklet, which covered matter, properties, and dimensional analysis. We also started on ch 2. We made it through the periodic table and the modern view of the atom. We will begin with nomenclature on Saturday. We have decided to work on his current chemistry assignments as they come, and also review for the AP test starting from square one."
"The student and I worked on some Math skills.  After that we worked on analogies.  I am continuing to work on vocabulary skills with him and on practicing answering the analogies."
"The student told me that he has been struggling on the science section of the ACT recently. So we went over a science section in depth. We then did a reading section of the ACT, and went over the reading section. He is doing very well, and I am very optimistic that his reading scores will improve dramatically on the actual ACT."
"The student and I worked on his humanities homework. He wanted to start with math, but I suggested that we start with the work that he needs the most help with. We discussed ancient Chinese geography and early dynasties. Once we finished with history, we completed some grammar work that he had missed. I was pleased to see that he had scored a 92% on his last humanities test."
"Today's session went well. We worked on Chinese vocabulary and character writing as well as making phrases with his new vocabulary. With his finals coming, I will be giving him practice tests to complete so he can better prepare himself."
"The student and I began by practicing a conversation. We then went through the beginning of "Chinese for Dummies" and discussed some idioms and common phrases for her to learn and practice."
"The student and I went over a quiz and the homework assigned last session. Then we started Lesson Nine. I assigned some homework for the lesson."
"We discussed the China map and used the direction phrases he learned to locate the major cities in China. We also reviewed the chapter and went over the translation exercises."
"In this lesson we prepared for the student's upcoming Chinese final. This was our final session of the semester."
"Reviewed "Self-introduction" and "My Day" as well as vocabulary from "Four Seasons." I introduced numbers from 1000-9999 and an article about Chinese environment issues."
"We have continued working on the review sheet for the make-up tests. He will need to work on his vocabulary. We have made about 25 new flashcards. In addition, we have started on the part where he is given scrambled sentences and needs to put the words into correct order. Today, he did well on the pinyin portion, as well as the stroke order portion of the review sheet."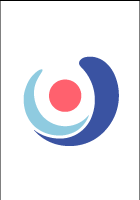 Nearby Cities:
Alpharetta Mandarin Chinese Tutoring
,
Johns Creek Mandarin Chinese Tutoring
,
Duluth Mandarin Chinese Tutoring
,
Marietta Mandarin Chinese Tutoring
,
Dunwoody Mandarin Chinese Tutoring
,
Norcross Mandarin Chinese Tutoring
,
Decatur Mandarin Chinese Tutoring
,
Roswell Mandarin Chinese Tutoring
,
Lawrenceville Mandarin Chinese Tutoring
,
Athens Mandarin Chinese Tutoring
,
Atlanta Mandarin Chinese Tutoring
,
Smyrna Mandarin Chinese Tutoring
,
East Point Mandarin Chinese Tutoring
,
Gainesville Mandarin Chinese Tutoring
,
Peachtree City Mandarin Chinese Tutoring
Nearby Tutors:
Alpharetta Mandarin Chinese Tutors
,
Johns Creek Mandarin Chinese Tutors
,
Duluth Mandarin Chinese Tutors
,
Marietta Mandarin Chinese Tutors
,
Dunwoody Mandarin Chinese Tutors
,
Norcross Mandarin Chinese Tutors
,
Decatur Mandarin Chinese Tutors
,
Roswell Mandarin Chinese Tutors
,
Lawrenceville Mandarin Chinese Tutors
,
Athens Mandarin Chinese Tutors
,
Atlanta Mandarin Chinese Tutors
,
Smyrna Mandarin Chinese Tutors
,
East Point Mandarin Chinese Tutors
,
Gainesville Mandarin Chinese Tutors
,
Peachtree City Mandarin Chinese Tutors
Call us today to connect with a top
Mandarin Chinese tutor in Sandy Springs, GA
(404) 704-6763