Call Now to Set Up Tutoring:
(404) 704-6763
Private In-Home and Online HSPT Tutoring in Sandy Springs, GA
Receive personally tailored HSPT lessons from exceptional tutors in a one-on-one setting. We help you connect with in-home and online tutoring that offers flexible scheduling and your choice of locations.
How can a tutor help your child master the HSPT?
The High School Placement Test (HSPT) has close to 300 questions. Your youngster has 2.5 hours to answer most of these. Do the calculations, and also you realize they have to call on their knowledge pretty quickly to finish the exam on time. Getting your student into a private school may not be as easy as you thought, but getting them prepared for the HSPT doesn't have to be that hard. A tutor can provide the exact help needed to prepare them for the content and format, and provide sufficient practice to get your son or daughter more confident with their test-taking abilities. Varsity Tutors can help you find an expert HSPT tutor in Sandy Springs for your child, who can design a study plan suitable for their individual needs.

An expert HSPT tutor in Sandy Springs can help your student reach their maximum potential. There are a few reasons for this. First, their tutor has experience teaching and has taken the exam. Their high score can be attributed to the preparation and tips they followed, which may be applied to your student's learning. Tutors also focus on the individual. Your child can ask questions or have topics repeated without disturbing the class, and alternative teaching methods can be applied at any time in order to match their learning style.

If child is preparing for the HSPT, Varsity Tutors can help you to locate a skilled tutor in Sandy Springs, for your hard-working student. Their tutor can even fit tutoring into a busy schedule of classes, activities after school, and at home. If tutoring during the school day isn't possible, the instructor can meet in the evening. They may also meet on the weekend. Lessons can be arranged at a library, the comfort of your home, or any other convenient location. Face-to-face sessions online could also be set, via a live learning platform, so remote instruction also can prepare your child for the HSPT.

Varsity Tutors could help your son or daughter to find an HSPT tutor near Sandy Springs, GA. We can locate an independent tutor who is able to work with your student's learning style and schedule. An expert HSPT tutor in Sandy Springs, GA, will focus on your student's specific needs, to create study sessions that could be the most reliable to meet their goals. Understanding the grammar, arithmetic, algebra, reading comprehension, and other topics on the exam is therefore at your fingertips. Call today to find out how!
Recent Tutoring Session Reviews
"The skills we covered today were triangles, FOILing, math vocabulary, multiples, graphing vocabulary, slopes, charts and graphs, functions, and the midpoint and distance formulas. I asked the student to complete several sections in the workbook for next time."
"Today we focused on the science section of the assessment, specifically the timing aspect of the section. We started with some of the online practice tests to get used to the format and content again. The student did a practice section from her book and I timed out each passage. She answered the majority of the questions and only got a few of those incorrect. Overall, she did very well and said that she feels more confident about this section now."
"We reviewed practice questions and strategies for all three sections of the exam. I asked the student to do 3 timed sections (math, verbal, and writing) to get a better sense of what else we may need to work on."
"We primarily practiced time management on reading tests. By using the targeted test taking strategies (underlining key words, reading questions first), the student went from answering 6/10 questions correctly to 9/10 questions. Her biggest area of improvement will be answering questions for more passages in shorter amounts of time."
"Today the student completed a practice assessment and then we went through it together. She scored about a 24, which was pretty good."
"Today, the student and I reviewed common vocabulary words she may see on the TOEFL test. Next tutorial session, I will quiz her on the vocabulary words and she will perform Reading/Listening Practice Test."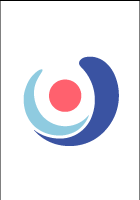 "Today we finished up DC circuits and started Magnetism. In DC circuits, we did some questions that put both series and parallel connections in one circuit, we also defined the equations that modeled heat and power dissipation. Lastly, we discussed magnetism, what it is and how it can be created. We also covered our first right-hand rule to determine the direction of the electric field. The student will be doing questions from review chapters for homework."
"Spent almost the entire lesson working math questions, really diving in to process and pushing this same message about following through with deliberate steps, putting the pen to the paper. We touched base on the essay a little bit, and got to see that the student can definitely make some fast and large strides in his essay score, but the main focus of the day was on working with the process for answering math questions."
"We covered Passage-Based Reading, Algebra, Identifying Sentence Errors, and Improving Sentences. I asked her to alternate between 20 minutes a day of Passage-Based Reading, Writing, and Math flashcards for next time."
"This week the student and I covered exponents in her book and various techniques and problems with compass. I saw her improve in her algebra skills and also her problem solving skills. I left her to continue on to the next section on radicals, but also to review exponents throughout the week."
"The student and I went over the ten most common types of wrong answers people get on the SAT and how to get the correct answers instead. Then, I gave him practice problems where someone might make these mistakes. He had to first identify the potential pitfall for each problem and then solve it."
"Met with the student for the first time today. He is taking the SAT Physics test in less than two weeks and has a couple gaps with Waves, Optics and Modern Physics. We dove right in and went through waves and optics in some detail and we'll continue next week. The student is going to take a full length practice test and review some older sessions before our next meeting. In our next meeting we will finish learning the new material and dive right into what his biggest concerns are from the practice test. I really enjoy working with the student and his family."
Nearby Cities:
Alpharetta HSPT Tutoring
,
Johns Creek HSPT Tutoring
,
Duluth HSPT Tutoring
,
Marietta HSPT Tutoring
,
Dunwoody HSPT Tutoring
,
Norcross HSPT Tutoring
,
Decatur HSPT Tutoring
,
Roswell HSPT Tutoring
,
Lawrenceville HSPT Tutoring
,
Athens HSPT Tutoring
,
Atlanta HSPT Tutoring
,
Smyrna HSPT Tutoring
,
East Point HSPT Tutoring
,
Gainesville HSPT Tutoring
,
Peachtree City HSPT Tutoring
Nearby Tutors:
Alpharetta HSPT Tutors
,
Johns Creek HSPT Tutors
,
Duluth HSPT Tutors
,
Marietta HSPT Tutors
,
Dunwoody HSPT Tutors
,
Norcross HSPT Tutors
,
Decatur HSPT Tutors
,
Roswell HSPT Tutors
,
Lawrenceville HSPT Tutors
,
Athens HSPT Tutors
,
Atlanta HSPT Tutors
,
Smyrna HSPT Tutors
,
East Point HSPT Tutors
,
Gainesville HSPT Tutors
,
Peachtree City HSPT Tutors
Call us today to connect with a top
HSPT tutor in Sandy Springs, GA
(404) 704-6763