Call Now to Set Up Tutoring:
(505) 322-6893
Private In-Home and Online Math Tutoring in Sandia Park, NM
Receive personally tailored Math lessons from exceptional tutors in a one-on-one setting. We help you connect with in-home and online tutoring that offers flexible scheduling and your choice of locations.
Recent Tutoring Session Reviews
"The student and I covered subtraction, multiplication, addition, and briefly did simple division. She needed help with division, mostly because she has not really learned it in school yet. Her attitude towards the subject is very positive. We talked about different math tricks to help her learn the material. We reviewed her homework that was due, along with the practice I had given her last week. Almost every one of her answers were correct, and we went over why the ones that were incorrect were incorrect. I gave her extra practice to complete by next week. This session was a win for her!"
"The student and I covered synthetic division and graphing of polynomial functions today. We also briefly went over the topics of DNA and RNA. She did well with factoring and working complex synthetic division problems."
"The student and I covered systems of equations, quadratic equations and functions, functions with absolute value, graphs of absolute value, parabola translations, and inequalities. He was focused and self-driven, and he had strong content knowledge. He also understood my explanations very well. He only makes small mistakes due to rushing through problems, but he understood my advice to take his time. I gave many checks for understanding by asking him "why" when he came to an answer. He explained his answers, which shows a higher level of thinking than just answering a problem. When there were problems he had a problem with, he stopped, used critical thinking skills to dissect the problem, and discovered the reason for his misconception. He is very bright and aims to make an A on his test. I have confidence that when he takes his time and thinks through these problems, he will excel."
"The student and I covered the application of the fundamental theorem of calculus and the average value theorem to solve integrals. She was confident in her understanding of both the mechanics and meaning of the integrations, and had no trouble with the problems."
"The student and I covered the chapter 5 review section from his book, covering the types of problems that were assigned for homework. The questions covered more concepts involving graphing polynomials of varying degrees and finding their roots. He understands the content quite well."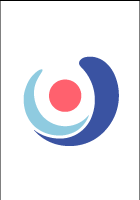 "The student and I covered the extreme value theorem, mean value theorem, and related rates. He has a good grasp on the topics and should do well on his test. He seems to understand it all very well. He should do well on his test tomorrow."
Nearby Cities:
Albuquerque Math Tutoring
,
Rio Rancho Math Tutoring
,
Los Lunas Math Tutoring
,
Corrales Math Tutoring
,
Bosque Farms Math Tutoring
,
Bernalillo County Math Tutoring
,
Albuquerque International Sunport Math Tutoring
,
Edgewood Math Tutoring
,
North Campus Math Tutoring
,
Tijeras Math Tutoring
,
Peralta Math Tutoring
,
South Valley Math Tutoring
,
Placitas Math Tutoring
,
The University of New Mexico Math Tutoring
,
New Mexico Math Tutoring
Nearby Tutors:
Albuquerque Math Tutors
,
Rio Rancho Math Tutors
,
Los Lunas Math Tutors
,
Corrales Math Tutors
,
Bosque Farms Math Tutors
,
Bernalillo County Math Tutors
,
Albuquerque International Sunport Math Tutors
,
Edgewood Math Tutors
,
North Campus Math Tutors
,
Tijeras Math Tutors
,
Peralta Math Tutors
,
South Valley Math Tutors
,
Placitas Math Tutors
,
The University of New Mexico Math Tutors
,
New Mexico Math Tutors
Call us today to connect with a top
Math tutor in Sandia Park, NM
(505) 322-6893