Call Now to Set Up Tutoring:
(505) 322-6893
Private In-Home and Online Calculus Tutoring in Sandia Park, NM
Receive personally tailored Calculus lessons from exceptional tutors in a one-on-one setting. We help you connect with in-home and online tutoring that offers flexible scheduling and your choice of locations.
Recent Tutoring Session Reviews
"Today we did many problems involving very difficult derivatives, chain rules, quotient rules, and product rules. She has many problems to cover, so there is no need for me to give her anything else. As always, her attitude was great!"
"Today we focused on calculus, as the student has a test tomorrow. We focused on limits and the meaning of tangent lines, as these form the most important basis for derivative calculus. Her class has just started derivatives, so she will see the utility soon! After that, we checked a few places in her chemistry homework. These were minor adjustments--how to read a manometer and how to adjust stoichiometry for multi-step equations."
"Today we learned about differentiation rules. The student struggled the most with fractional exponents, so we will work on this more next time. As always, he had a great attitude towards the reviewed material. We just practiced keeping the problems organized so we could sort through difficult problems. We also learned how to derive trig derivatives in case we forget them on tests. I did not leave him with any extra practice. I have no concerns."
"Today we mostly talked about how to identify the domain and range of functions, using interval notation to describe the domain (valid inputs) and range (possible outputs). Then we moved on to piecewise functions, finding ways to describe them on all intervals, and then identifying the domain and range of each piece of the function."
"Today we prepared for the student's exam that will be taken the following day. We reviewed various topics concerning logarithms and exponentiation and the various rules use to solve & simplify these types of problems. We also discussed the techniques necessary to solve for the domain of logarithms and several other complex functions."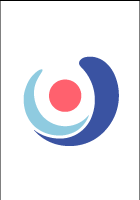 "Today we went over limits, left hand and right hand limits, some limit theorems and their implications. The student had an excellent attitude overall, and we will continue to practice more limit problems. Reviewed left hand and right hand limits - excellent session!"
Nearby Cities:
Albuquerque Calculus Tutoring
,
Rio Rancho Calculus Tutoring
,
Los Lunas Calculus Tutoring
,
Corrales Calculus Tutoring
,
Bosque Farms Calculus Tutoring
,
Bernalillo County Calculus Tutoring
,
Albuquerque International Sunport Calculus Tutoring
,
Edgewood Calculus Tutoring
,
North Campus Calculus Tutoring
,
Tijeras Calculus Tutoring
,
Peralta Calculus Tutoring
,
South Valley Calculus Tutoring
,
Placitas Calculus Tutoring
,
The University of New Mexico Calculus Tutoring
,
New Mexico Calculus Tutoring
Nearby Tutors:
Albuquerque Calculus Tutors
,
Rio Rancho Calculus Tutors
,
Los Lunas Calculus Tutors
,
Corrales Calculus Tutors
,
Bosque Farms Calculus Tutors
,
Bernalillo County Calculus Tutors
,
Albuquerque International Sunport Calculus Tutors
,
Edgewood Calculus Tutors
,
North Campus Calculus Tutors
,
Tijeras Calculus Tutors
,
Peralta Calculus Tutors
,
South Valley Calculus Tutors
,
Placitas Calculus Tutors
,
The University of New Mexico Calculus Tutors
,
New Mexico Calculus Tutors
Call us today to connect with a top
Calculus tutor in Sandia Park, NM
(505) 322-6893