Call Now to Set Up Tutoring:
(716) 703-0319
Private In-Home and Online Trigonometry Tutoring in Sanborn, NY
Receive personally tailored Trigonometry lessons from exceptional tutors in a one-on-one setting. We help you connect with in-home and online tutoring that offers flexible scheduling and your choice of locations.
Recent Tutoring Session Reviews
"The student and I reviewed the test that was most recently returned to her. Then, we reviewed her homework for the night, which only consisted of 10 problems. After completing the homework, she completed practice problems on material from her new unit."
"The student and I reviewed the topics we covered over the past three weeks. We continued to work on solving fractions with different denominators involving variables. He is doing a lot better using the different strategies we have covered in our sessions to solve word problems. He shows great knowledge of exponential growth/ decay problems. Afterwards, we went over arithmetic and geometric sequences."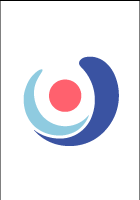 "The student and I reviewed the various rules for approximating the definite integral of a function using a specific number of intervals, before going back to particle motion. We practiced using the trapezoid rule and talked about the formulas for the left- and right-hand Riemann sums and the midpoint Riemann sum for estimating the value of an integral. We also reviewed how to describe the motion of an object using position or velocity equations/ graphs. We talked through how to determine if an object is moving to the left or to the right, and how to tell if it is speeding up or slowing down. We talked about how to use the velocity graph to find the acceleration of an object, and how to find the displacement or distance traveled. She is doing well with the various approximation rules, and she is doing better working with position, velocity, and acceleration functions and graphs. I did leave her with a page of additional particle motion problems."
"The student and I reviewed unit 3, which consists of modules 6, 7, and 8. We also completed his unit 3 study guide to prepare him for his test Monday. He will work on the review pages in his text over the weekend to further prepare for his test."
"The student and I reviewed using proportions and inequalities to solve word problems. I also taught her how to find interest using the formula I = PRT. Her attitude was positive. She told me that she scored 87 on a recent quiz, and her grade went from 65 to 74!"
"Worked with the student from his Math workbook with word problems involving subtraction. These problems required him to understand concepts like "fewer than by____" and "more than by____". He did very well in this class, he was able to do three such exercises from the book. Additionally, I also helped him with some practice on clock reading."
Nearby Cities:
Buffalo Trigonometry Tutoring
,
Niagara Falls Trigonometry Tutoring
,
North Tonawanda Trigonometry Tutoring
,
Lockport Trigonometry Tutoring
,
Lackawanna Trigonometry Tutoring
,
Depew Trigonometry Tutoring
,
Kenmore Trigonometry Tutoring
,
Tonawanda Trigonometry Tutoring
,
Lancaster Trigonometry Tutoring
,
Hamburg Trigonometry Tutoring
,
East Aurora Trigonometry Tutoring
,
Williamsville Trigonometry Tutoring
,
Bowmansville Trigonometry Tutoring
,
Blasdell Trigonometry Tutoring
,
Alden Trigonometry Tutoring
Nearby Tutors:
Buffalo Trigonometry Tutors
,
Niagara Falls Trigonometry Tutors
,
North Tonawanda Trigonometry Tutors
,
Lockport Trigonometry Tutors
,
Lackawanna Trigonometry Tutors
,
Depew Trigonometry Tutors
,
Kenmore Trigonometry Tutors
,
Tonawanda Trigonometry Tutors
,
Lancaster Trigonometry Tutors
,
Hamburg Trigonometry Tutors
,
East Aurora Trigonometry Tutors
,
Williamsville Trigonometry Tutors
,
Bowmansville Trigonometry Tutors
,
Blasdell Trigonometry Tutors
,
Alden Trigonometry Tutors
Call us today to connect with a top
Trigonometry tutor in Sanborn, NY
(716) 703-0319